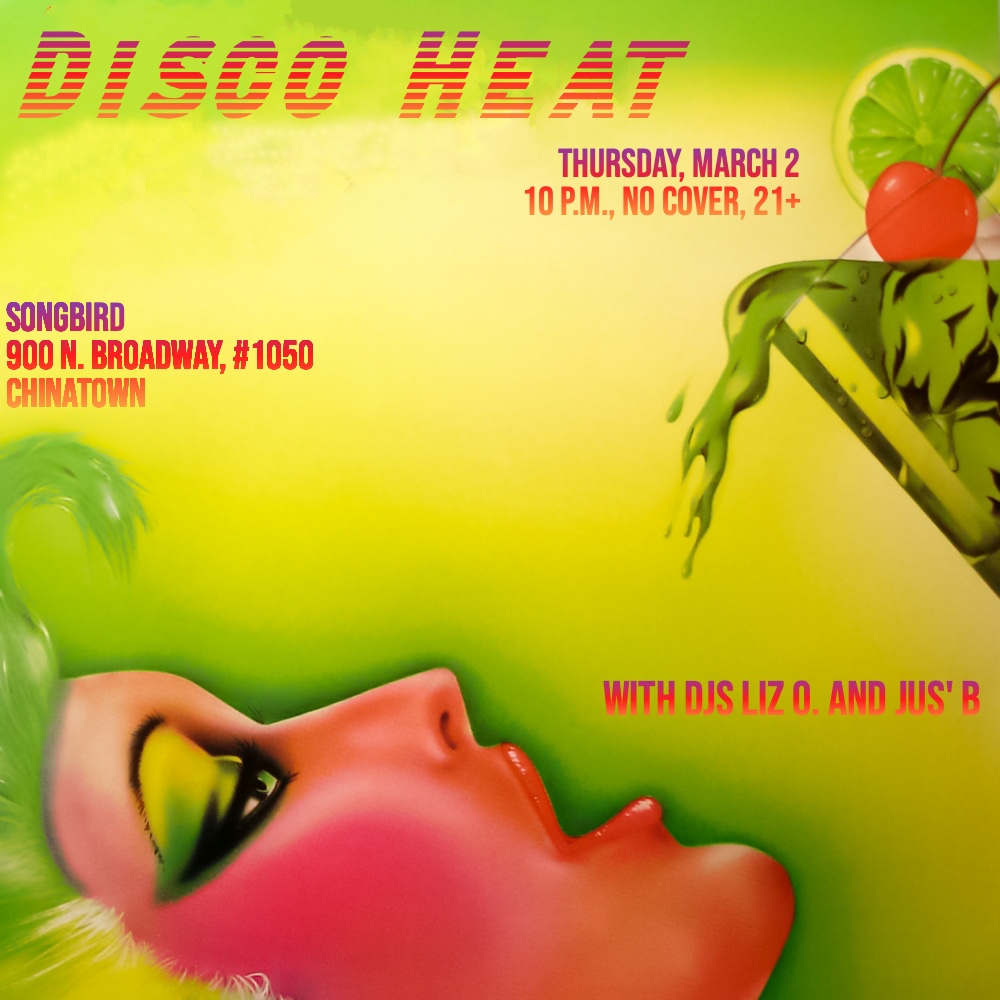 Want to catch me in the DJ booth this week? Here's where you can do just that.
Thursday, March 2, 2023
Disco Heat @ Songbird
900 N. Broadway, #1050, Chinatown 90012
10 p.m., No Cover, 21+
This Thursday night, Disco Heat launches its now-weekly residency at Songbird. Joining me this week is Jus' B, who you may have caught at the past three installments of Disco Heat at Songbird. We have a broad mix of what's considered disco in the queue for you, from classic '70s jams to '80s Italo to '90s disco-influenced house to 21st century nu-disco. Jus' B and I both made Spotify playlists of what has been in our sets, so check those out and get ready to hit the dance floor on March 2 and 10 p.m.
Continue reading

Liz O. in the DJ Booth: February 27-March 4