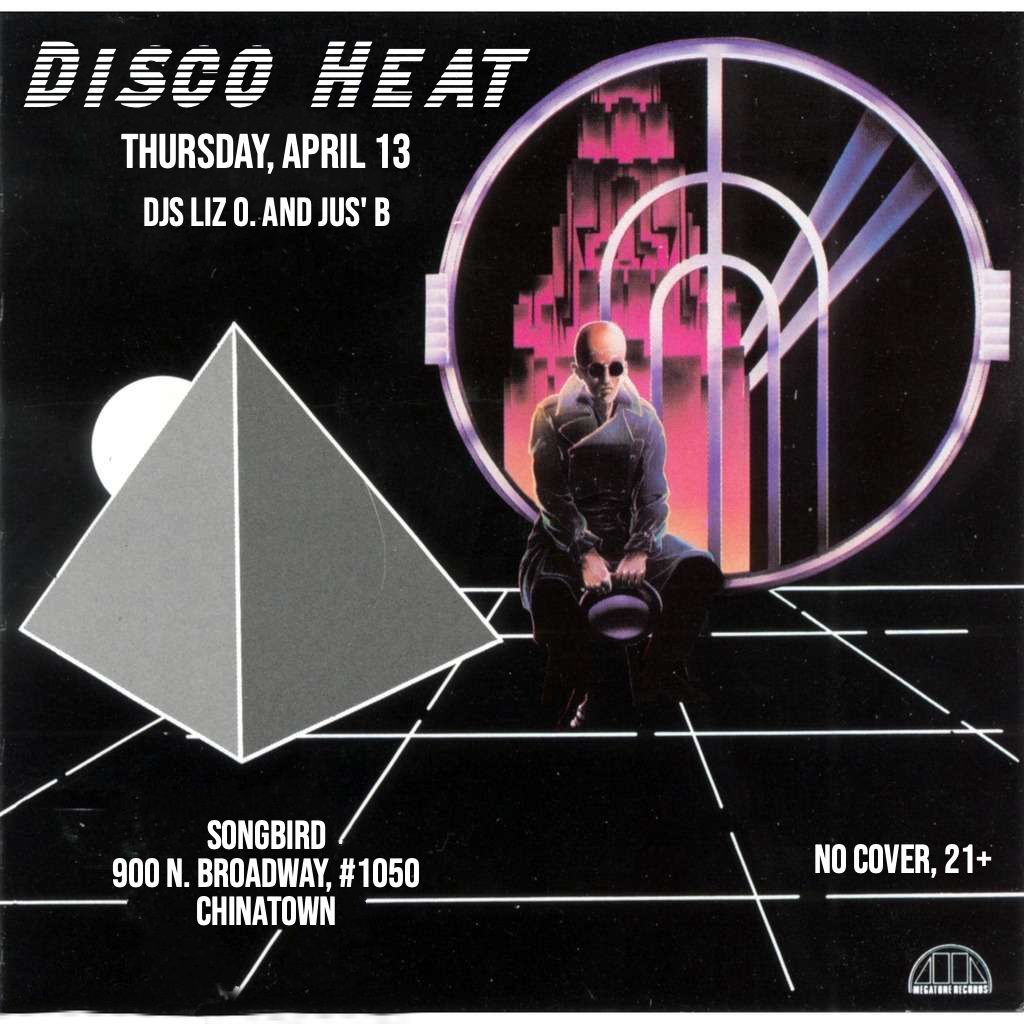 Wow, thanks so much to everyone who came out to Disco Heat at Songbird last night. We had such a fun crowd. Special thanks to everyone who has taken the time to stop by the party since it went weekly in March and, especially, to those of you have helped spread the word. You're awesome.
Jus' B and I will be back next week with more Disco Heat for you from 9 p.m. until close. There's no cover, but feel free to let us know you're going on Eventbrite, Facebook or Instagram.
Getting there: Songbird is located at 900 N. Broadway, #1050 in Chinatown. It's on the corner of Broadway and College on the courtyard level of the Blossom building. It's that walkway that leads from Broadway to the Gold Line station. You'll see birds on the windows of what looks like a coffee place. That's Songbird. Come inside, then go through the fake refrigerator door and you'll find the bar.
Check out Jus' B's previous Disco Heat sets on Mixcloud and listen to my Disco Heat Spotify playlist, which I just updated, below.
And, in other news, Matt Munoz interviewed me for his podcast, Bakotunes, about my night job as a DJ and day job as a journalist. The episode goes live on April 8, so like, subscribe and listen whenever you have the chance.
Catch Los Angeles-based DJ Liz O. at one of her upcoming gigs.