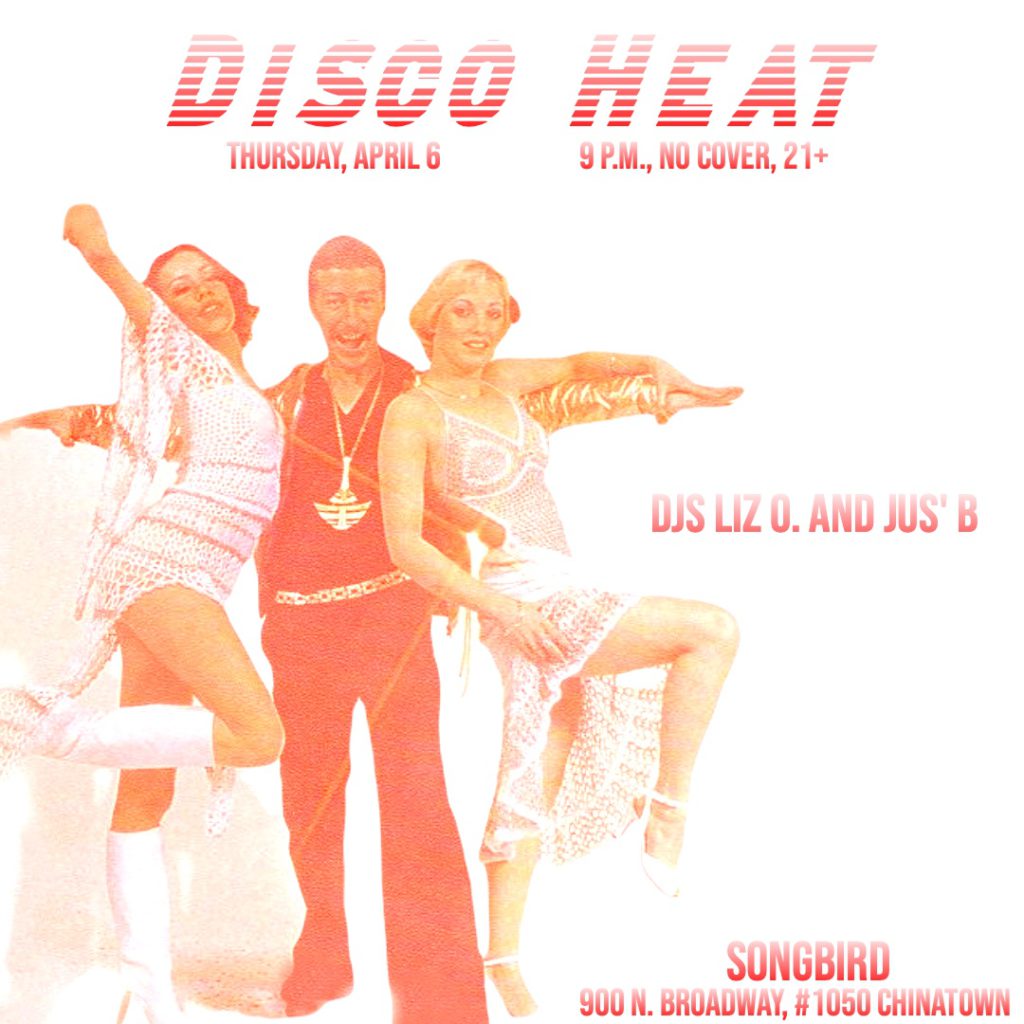 On April 6, you can catch me, Liz O., with Jus' B at Songbird in Chinatown for Disco Heat.
Jus' B and I have known each other for many, many, many years and recently started playing together in late 2022, when I launched Disco Heat at Songbird, and the vibe has been amazing. That said, if you haven't been to Disco Heat yet, you really should check it out this week. And, if you have stopped by the party before, make sure you join us again this Thursday night.
Songbird is located at 900 N. Broadway, #1050 in Chinatown. It's on the corner of Broadway and College on the courtyard level of the Blossom building. It's that walkway that leads from Broadway to the Gold Line station. You'll see birds on the windows of what looks like a coffee place. That's Songbird. Come inside, then go through the fake refrigerator door and you'll find the bar.
Disco Heat starts at 9 p.m. Jus' B and I alternate 45 minute sets, so you'll probably be able to catch both of us play, whether your show up early or arrive close to midnight. There's no cover, but we do recommend that you RSVP on Eventbrite. This is a 21+ only event. There's lots of street parking and the venue is located right by Metro's Gold (L) Line.
Check out Jus' B's previous Disco Heat sets on Mixcloud and listen to my Disco Heat Spotify playlist below.
Catch Los Angeles-based DJ Liz O. at one of her upcoming gigs.