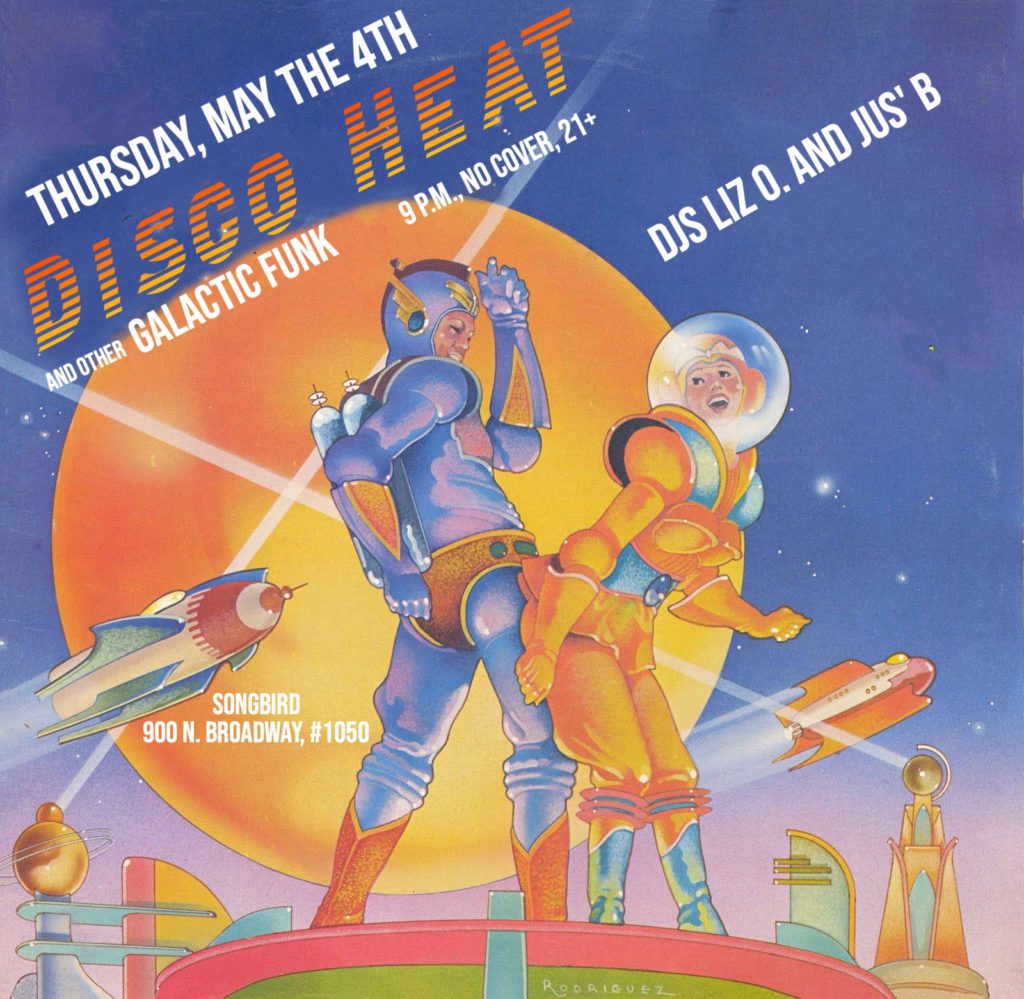 There's just one gig on my calendar this week and it's one you don't want to miss. So, head down to Songbird to join Jus' B and I for a special Disco Heat on May 4.
May the Fourth be with you next Thursday night because Liz O. and Jus' B are on the decks at Songbird in Chinatown for Disco Heat (and other galactic funk). Sci-fi vibes from 9 pm until last call. We've got Meco ready to drop alongside space disco, electro, Moroder, Cowley and more. 
Find us at 900 N Broadway # 1050, Los Angeles 90012
No cover. 21+
 Songbird is located at 900 N. Broadway, #1050 in Chinatown. It's on the corner of Broadway and College on the courtyard level of the Blossom building. It's that walkway that leads from Broadway to the Gold Line station. You'll see birds on the windows of what looks like a coffee place. That's Songbird. Come inside, then go through the fake refrigerator door and you'll find the bar.
We would love it if you RSVP for Disco Heat on Eventbrite or Facebook. Follow Jus' B and me, Liz O., on Instagram as well.
Check out Los Angeles-based DJ Liz O. at one of her upcoming gigs.