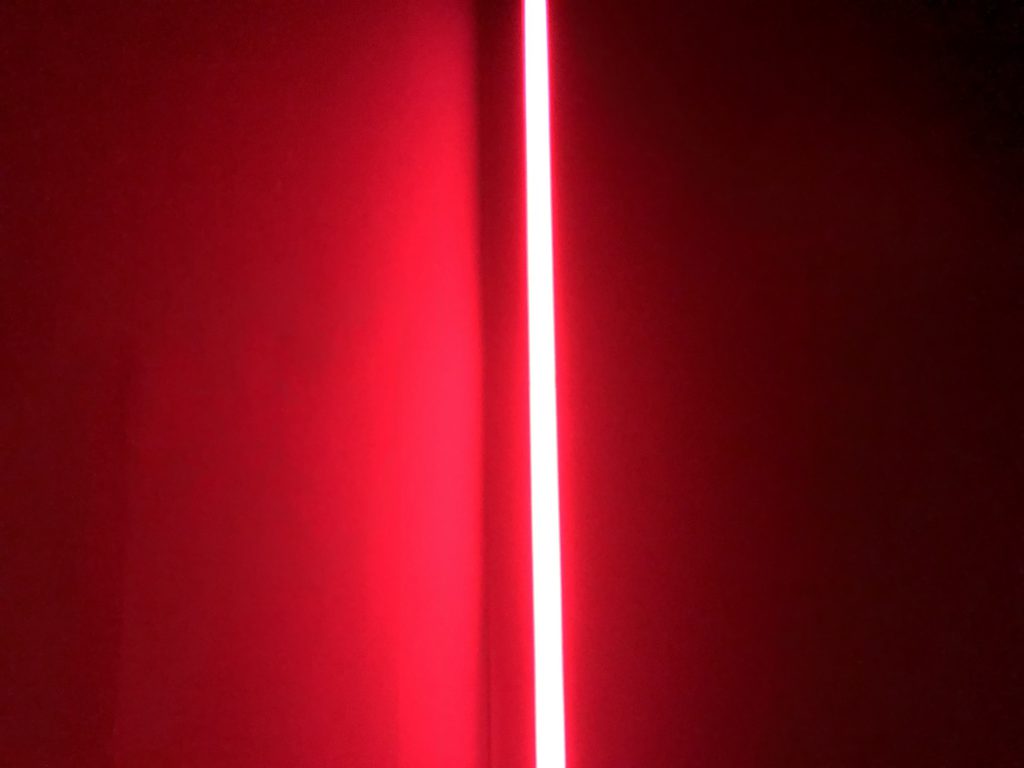 On April 16, "Party/After Party," the sound installation from esteemed DJ/producer Carl Craig, opened at MOCA's Geffen Contemporary in Little Tokyo. I interviewed Craig for Southern California News Group prior to the opening, which you can read online. (If you don't have a subscription, but do have a Los Angeles Public Library card, log in through the LAPL portal to read it.) However, I didn't get to walk through "Party/After Party" until this past week. It was both an incredibly familiar and unusual experience.
"Party/After Party" isn't the sort of exhibition that's going to grab all the likes on Insta. It's not an "experience." It's not even all that visual. But you'll hear, and feel, a lot. Maybe more if you visit multiple times.
This is a sound piece that plays in one large room of the museum, which itself is a former police car warehouse. I'm not sure exactly how long the piece is because I wasn't paying attention to the time. I wasn't really paying attention to much more than the sound and the vibrations.
In the interview for Southern California News Group, Craig talks about how the installation essentially takes guests inside the life of touring DJs, from the start of the party to its peak through the next day, when it's time to catch the plane to the next city and start all over again.
When I entered the installation, it was, presumably, during the "After Party" portion of the piece. The room was so dark that it was almost disorienting. A few skinny poles glowed red in the corners of the space and, as I walked around, a variety of sounds over lapped. It was an aural collage of jet roars and high pitched buzzes with some inaudible spoken lines layered underneath the noises. I walked around the periphery of the space, hearing new components of the piece at each speaker I passed. In the center of the room, where there's an X on the ground and a bright yellow ring of light overhead, all these elements came together in a way that made me feel a little anxious, as if I were overwhelmed by things to do and places to be.
Then it stopped and, after a few moments of silence, "Party/After Party" began anew. I thought of the Soft Cell song "Bedsitter," with its line "start the nightlife over again…" and the tempo and energy of the music slowly grew. It did feel like the beginning of the night at the club, when the only people around are those who are working. That is something I know very well and, if you're a DJ, musician or promoter reading this, you do as well. I was struck by that nagging sensation that hits early in the night for every gig when the only thing running through my head is, "will people show up?"
The "Party" swelled as the minutes passed and you could tell who the ravers were inside this exhibition because they were all dancing. Yes, I was dancing too. It was hard not to do that. Midnight bliss struck, followed by the rush of excitement that takes hold when you've completely loss track of time. The track morphed into a dubby after-hours vibe– oh, no, is it last call already?– and the skylights flicked open to reveal a second or two of sunlight before shutting quickly. The tempo picked up again and I caught a second wind, as you do if you're out all night. This lasted until the skylight opened once again. The sunlight poured down longer this time and, when the skylight dramatically snapped shut, the party music stopped and the after party began again.  This time, I was able to pick up some of the spoken bits, some poignant phrases about staying true to yourself and doing what you love.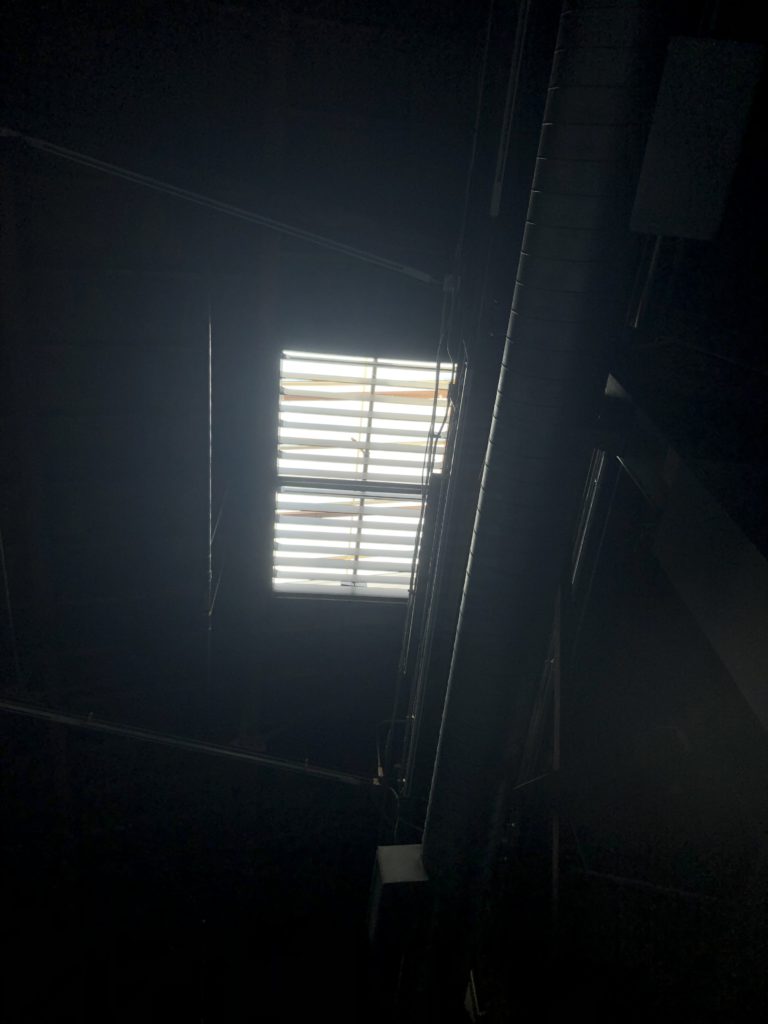 It was refreshing to see— or rather hear— a creative work that addresses the ups and downs of the nightlife and I recommend checking it out, particularly if you're involved in music and/or nightlife.
A few tips: Make sure you walk around the space. You'll pick up different sound elements in various parts of the room and they'll all converge in the center. Give yourself a good amount of time to spend inside the installation, especially if you want to hear it more than once. If you're into vinyl, check out what's available in the gift shop.
I went to "Party/After Party" on a weekday, about an hour before the museum closed for the day, and the crowd was fairly light. If you live or work near Little Tokyo, I recommend checking it out on a late weekday afternoon. Even though the exhibition is free, you will most likely have to pay to park your car in the neighborhood. Plan to pay somewhere in the neighborhood of $15 for parking. Depending on where and when you're traveling, Metro might also be an option.
"Party/After Party" runs through July 23. It's free to attend, but it's a good idea to reserve tickets via MOCA's site. There are also three events coinciding with the event. On May 25, DJ Holographic, King Britt and Moritz Von Oswald will play alongside Craig. Kenny Larkin, Kyle Hall and Rimarkable are scheduled for June 17, while Moodymann, DJ Minx and Erno are set to play on July 22.
Check out Los Angeles-based DJ Liz O. at one of her upcoming gigs.