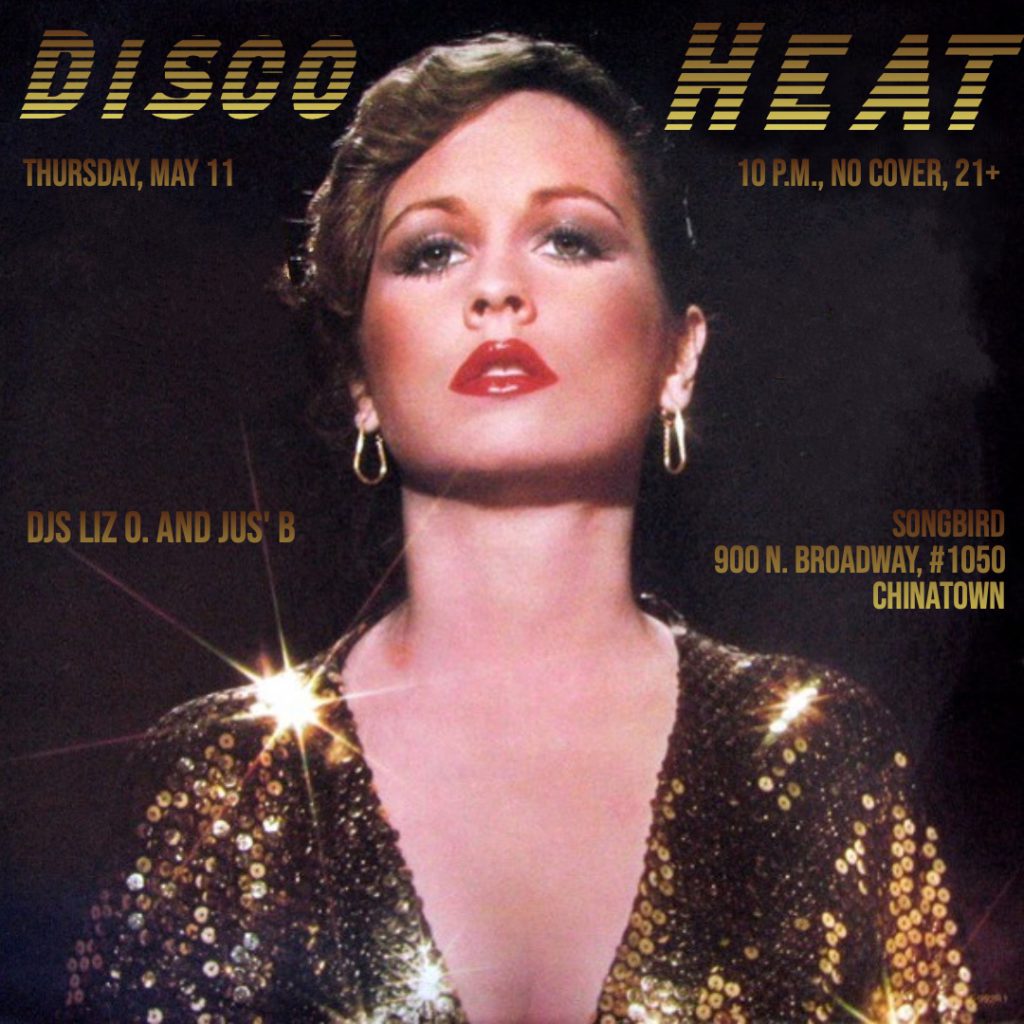 Last week was wild. Between Disco Heat's May the Fourth party on Thursday to a last minute gig playing Underground's Depeche Mode vs. New Order night on Friday, the jams were flowing and the crowds on the dance floor were super cute.
Let's keep the vibes going strong this week when Jus' B and I head back for another night of Disco Heat at Songbird. We'll be starting at 10 p.m. this week, right after the comedy show that's preceding us.
Songbird is located at 900 N. Broadway, #1050 in Chinatown. It's on the corner of Broadway and College on the courtyard level of the Blossom building. It's that walkway that leads from Broadway to the Gold Line station. You'll see birds on the windows of what looks like a coffee place. That's Songbird. Come inside, then go through the fake refrigerator door and you'll find the bar.
We would love it if you RSVP for Disco Heat on Eventbrite or Facebook. Follow Jus' B and me, Liz O., on Instagram as well.
On May 12, I'll be joining my pal Summer Rose of Vida Sound System at BLVD MRKT in Montebello for an all-vinyl set. I'll probably be bringing selections from my Italo disco, hi-NRG and freestyle stash, so get ready to dance. Find us at 520 Whittier Blvd., Montebello 90640.
Check out Los Angeles-based DJ Liz O. at one of her upcoming gigs.