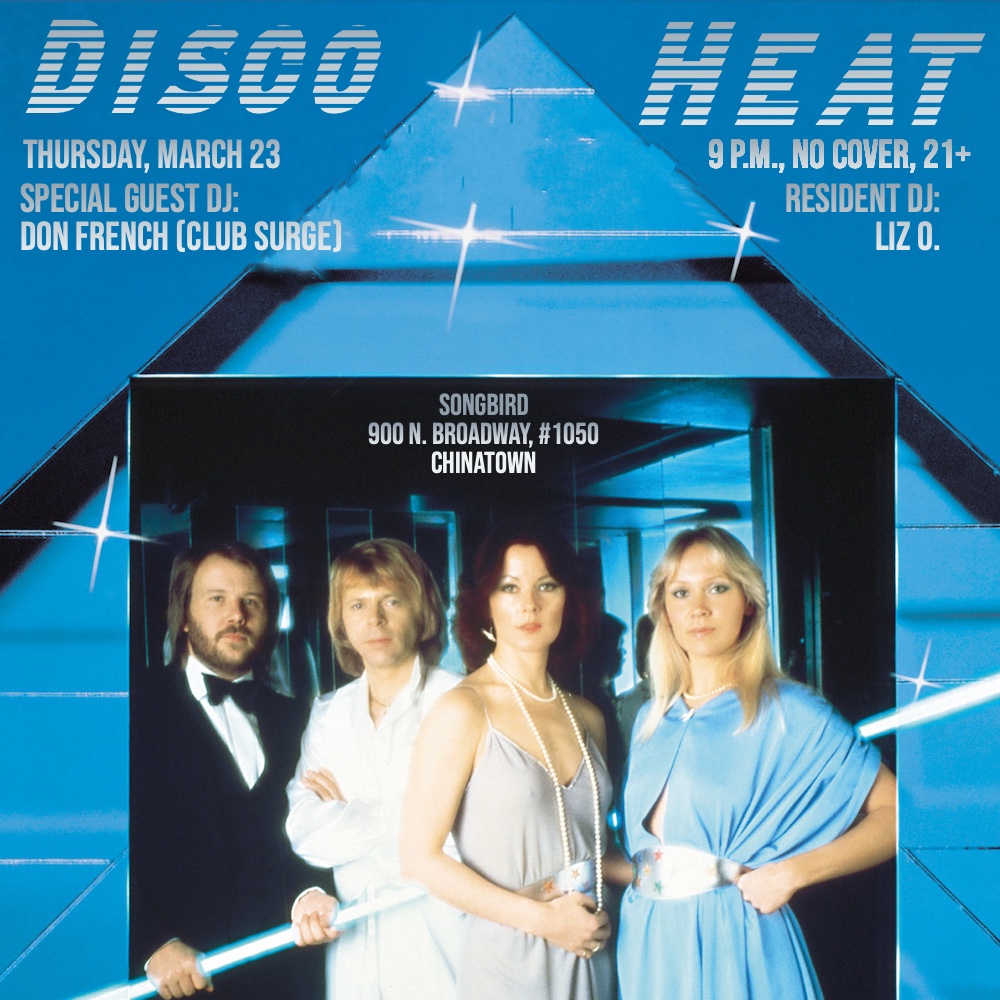 Have you been to Disco Heat yet? If not, come down and check us out at Songbird on Thursday, March 23. Joining me this week is guest DJ Don French of Club Surge. Don and I have played so many fun sets together over the past few years and I'm super excited to hear what he has in store for us.
At Disco Heat, every DJ gets to play their own interpretation of disco, whether that's classic '70s jams, Italo, house, nu-disco and related styles of music. It's been consistently fun and surprising to hear what the guests have dug up these past few weeks. Check it out for yourself. Songbird is at 900 N. Broadway #1050 in Chinatown. It's on the courtyard level of the Blossom building on the corner of Broadway and College. Look for the birds on the windows. Party starts at 9 p.m. and there's no cover. This is a 21+ venue. RSVPs are encouraged, but not required.
And there's more going on this week.
I'm heading back to Underground to join Larry G. in the DJ booth this Friday, March 24. I haven't played at Underground since New Year's Eve, so I'm really psyched to drop the indie jams at Grand Star Jazz Club.
Tickets for Underground are available via Eventbrite. Get yours now. To get yourself ready for Friday night, listen to my Underground sets from last December.
Check out Los Angeles-based DJ Liz O. at one of her upcoming gigs.