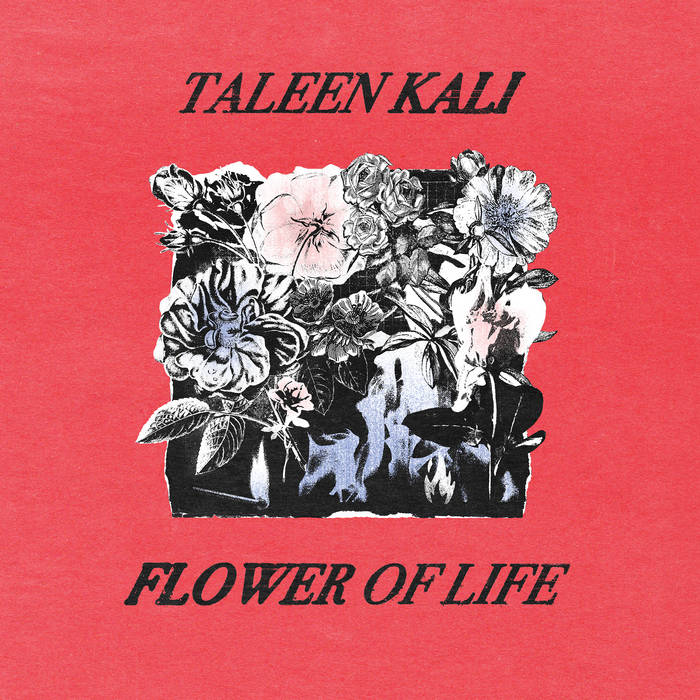 Taleen Kali has a new album out today called Flower of Life and you need to hear it.
Last August, I got to DJ for Taleen Kali's tour kickoff show at Rubycon Records in Los Angeles. One of the joys of that night was getting to hear Taleen and the band play music from Flower of Life, an album that was, at that point, still months away from release. I remember them ripping through "Trash Talk" most vividly. There's an immediacy to the song. I had never heard it before that night— it wasn't released as a single until that November— but, by the song's end, I felt like I knew it. To me, that's the sign of a killer pop song.
Between "Trash Talk" and "Only Lovers Left Alive," which was released as a single back in September and made it onto my most recent Beatique mix, I've been very excited to hear Flower of Life in full. Now that it's out, I'm here to tell you to get this one in your collection ASAP.
With Flower of Life, Taleen Kali resurrects the sound of classic alternative and college radio. It's noisy pop that you have to blast in the car when you're stuck on the freeway and trying to drown out your gridlock neighbors' terrible taste in tunes. Think Big Star filtered through Teenage Fanclub or Lush transitioning from Split to Lovelife. If you're a fan of Creation Records or 1980s and 1990s 4AD releases, Flower of Life is a must-have album. Taleen veers closer to that sound than any other band I've heard in recent memory and does it with a strong songwriting chops and a powerful and versatile voice.
Flower of Life is available on vinyl, CD, cassette and digital download via Bandcamp.
Or, you can pick up a copy of the album tonight, March 3, at Taleen Kali's Flower of Life record release show at Moroccan Lounge or the afterparty at The Monty, where I'll be one of the night's DJs.
Catch Los Angeles-based DJ Liz O. at one of her upcoming gigs.