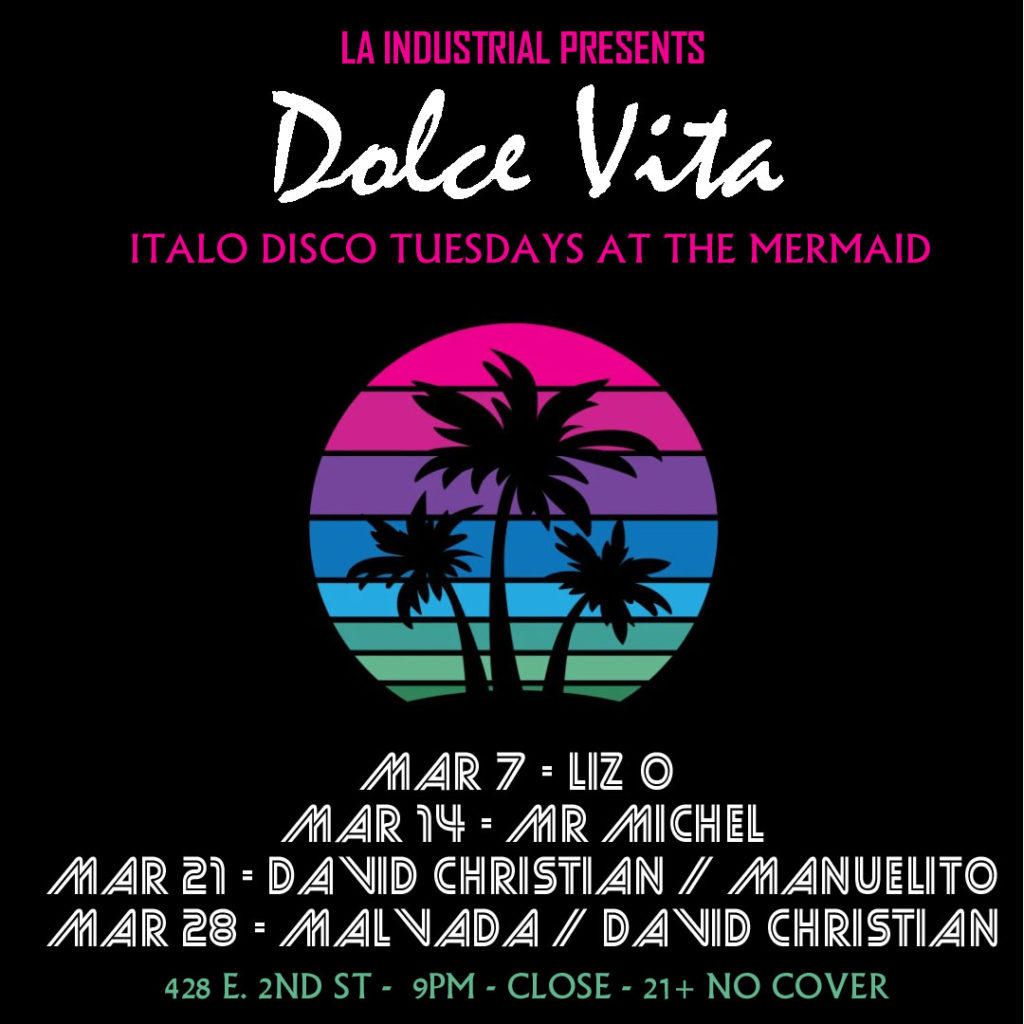 Between the launch of Disco Heat's weekly residency at Songbird and the afterparty celebrating the release of Taleen Kali's fantastic new album, Flower of Life, last week was a blast. Let's keep the party going. Here's where you can find me this week.
Tuesday, March 7, 9 p.m.
Dolce Vita @ The Mermaid
428 E. 2nd Street, Little Tokyo 90012
No cover, 21+
Every Tuesday night, L.A. Industrial brings Dolce Vita to The Mermaid in Little Tokyo with a rotating crew of DJs and this week, it's my turn to spin classic and modern takes on Italo disco for you. There's no cover and The Mermaid has a killer specialty drink menu, so stop by and enjoy the tunes while you sip on a tasty tropical cocktail. For a preview, listen to my Dolce Vita set from February 7.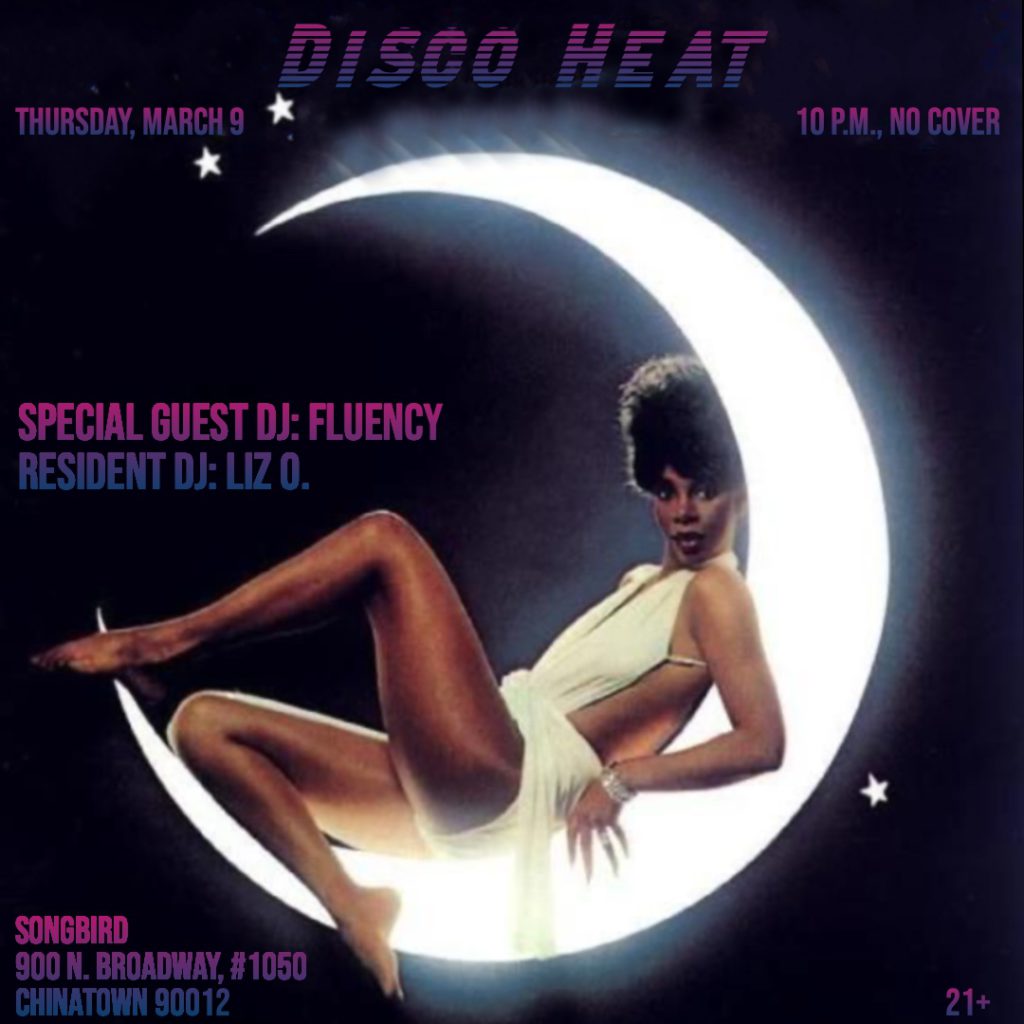 Thursday, March 9, 10 p.m.
Disco Heat @ Songbird
900 N. Broadway, #1050, Chinatown 90012
No cover, 21+
We had such a fun crowd at the launch of Disco Heat's weekly residency at Songbird last week and I'm looking forward to see you all again this week. Our special guest is local DJ and producer Fluency (Foreign Familiar), who you can follow on on Bandcamp, Soundcloud and Instagram. I played a few of Foreign Familiar's parties at The Friend last fall and really loved Fluency's sets. Can't wait to bring that vibe to Songbird this week. We'll be playing from 10 p.m. until last call.
RSVP for Disco Heat at Songbird
Catch Los Angeles-based DJ Liz O. at one of her upcoming gigs.