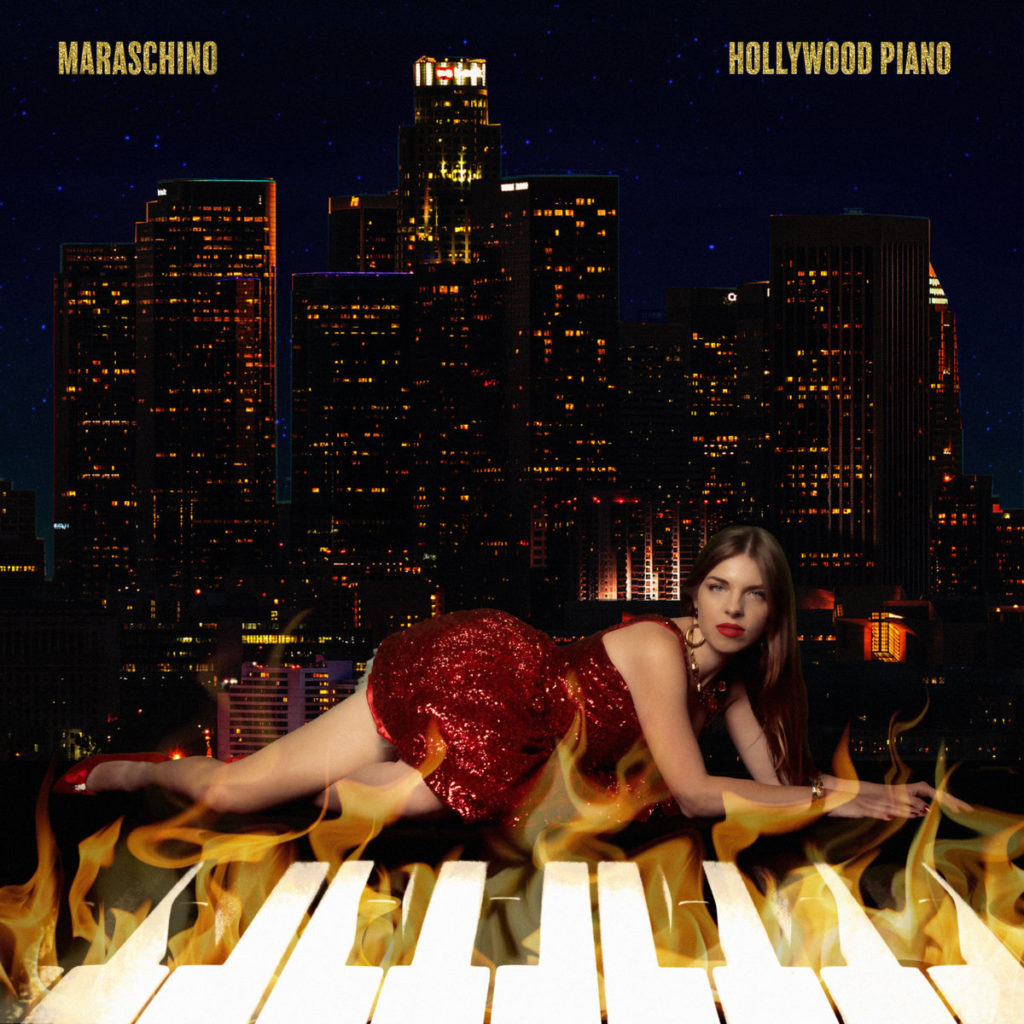 The summer before the pandemic, my husband and I went to go see The Space Lady at Zebulon. It was a strange night. An earthquake hit while we were eating dinner and watching Skyfall in Spanish at an Armenian restaurant not far from the venue. That might have also been the night at Zebulon that ended with a parking ticket as well, but my memory of pre-pandemic times fails me. Regardless, what I do remember is that we got to Zebulon early enough to catch opener Maraschino, who I had never heard before that night. Her sound, a synth pop-disco hybrid, caught my attention immediately and I've been following her work since then. 
The moral of the story is always try to catch the opening act, even on those very strange nights.
On Friday, March 3, Maraschino, the solo project of L.A.-based Piper Durabo, dropped full-length album, Hollywood Piano. Two of the previously released singles— "Smoke and Mirrors" and "Kamikaze"— have already made their way into my sets, so I was excited to hear the entire 10-song collection. Now, I'm debating which track will pop up at my next gig. (It's probably going to be the electro-tinged "Illusions," but you never know.) 
There's a lot of club potential in Hollywood Piano, but it's also an album that you can listen to at home from start to finish. What I love about this album are the lyrics. Dance music often focuses on the highs of the party, hyping up the crowd with lyrics about dancing, joy and love. Hollywood Piano, though, has a little more variety. The cutting observations in "Smoke and Mirrors" serves as a good reminder to log off Instagram, while the heavy introspection in "Kamikaze" might resonate in those moments when you need to be a little kinder to yourself.  On Hollywood Piano, Maraschino strikes a good balance between darkness and light.
Hollywood Piano by Maraschino is available digitally, as well as on vinyl and CD, via Bandcamp. 
Catch Los Angeles-based DJ Liz O. at one of her upcoming gigs.