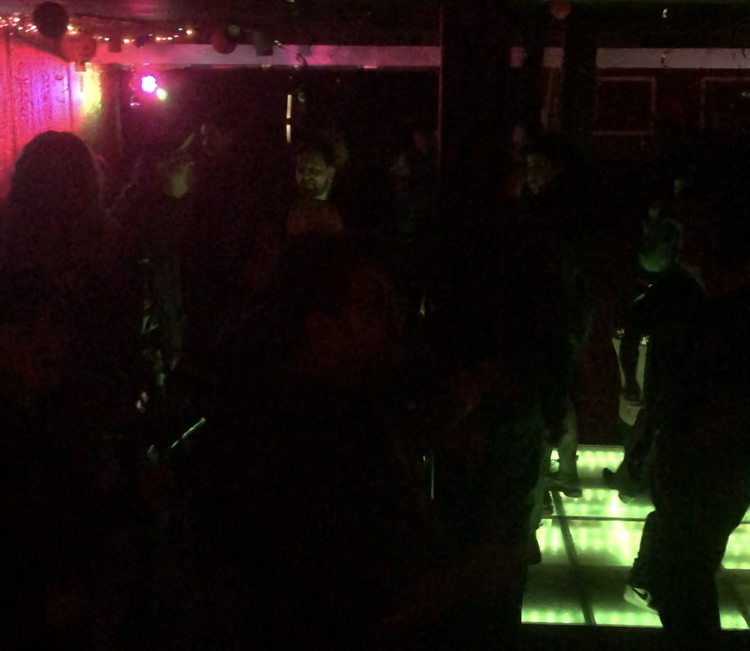 I somehow remembered to record all three of my sets from Underground on Friday night and have posted them on Mixcloud. Special thanks to Larry G., Tea, Malvada, Grand Star Jazz Club and everyone who showed up last week for making this year's birthday DJ gig a special one.
I'll be back at Underground for New Year's Eve. Tickets are already available and I highly recommend getting yours now via Eventbrite.
Check out the sets below. I've included the set lists underneath each recording.
Set One:
LCD Soundsystem "Someone Great"
Depeche Mode "Everything Counts"
Desire "Liquid Dreams"
Human League "Heart Like a Wheel (Extended Mix)"
Holy Ghost, Nancy Whang "I Wanted to Tell Her"
Love and Rockets "So Alive"
The Horrors "Something to Remember Me By"
Cut Copy "Lights and Music (Superdiscount Mix)"
New Order "Sub-Culture"
The Cure "A Forest (Tree Mix)"
Set Two:
Basement Jaxx "Where's Your Head At?"
Daft Punk "Around the World"
Blur "Girls and Boys"
Mylo, Scissor Sisters "Drop the Numb"
New Order "Blue Monday"
The Rapture "House of Jealous Lovers"
Wet Leg "Chaise Longue"
The Strokes "Reptilia"
Vampire Weekend "A-Punk"
Postal Service "Such Great Heights"
Franz Ferdinand "Take Me Out"
Set Three:
Future Islands "For Sure"
Phoenix "1901 (Mike Balance Re-Rub)"
The Killers "Mr. Brightside (remix)"
Interpol "Slow Hands"
Jet "Are You Gonna Be My Girl?"
MGMT "Electric Feel"
Tom Tom Club "Genius of Love"
White Town "Your Woman"
Arctic Monkeys "Do I Wanna Know?"
Gorillaz "Clint Eastwood"
MIA "Paper Planes"
Jeanette "Porque Te Vas (David Kust edit)"
Pulp "Sorted for E's and Wizz"