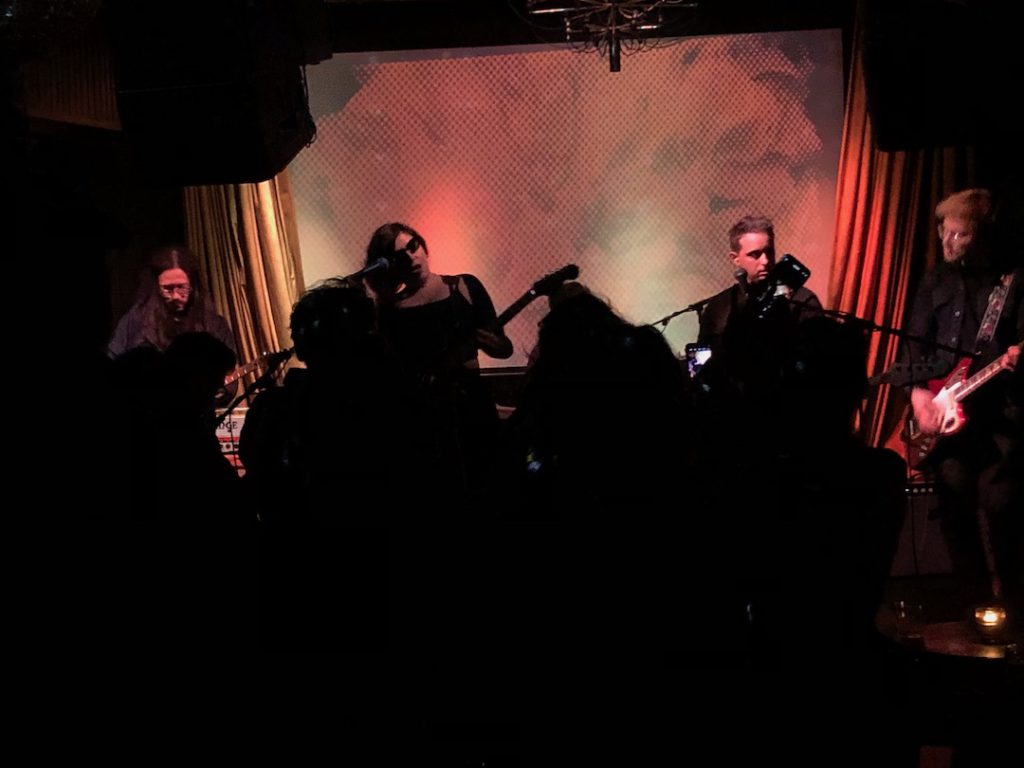 Last night was the first time I played Gold Diggers, which is a small music venue/hotel/recording studio on Santa Monica Boulevard in Hollywood that's filled with disco balls and good vibes. It was Dum Dum Records Second Anniversary party and Taleen Kali had asked me to DJ alongside Ann Eliza for the night. So, this was also the third event with Taleen that I've played this year. (I DJed for shoegaze night at the band's Harvard and Stone residency and at the Flowers of Life album release afterparty back in April. However, it was, Taleen noted late in the night, the first where we both ended up on the dance floor at the same time. It was also initially going to be the first time Ann Eliza and I DJed together, but we both ended up playing Vidéothèque's reopening party last month.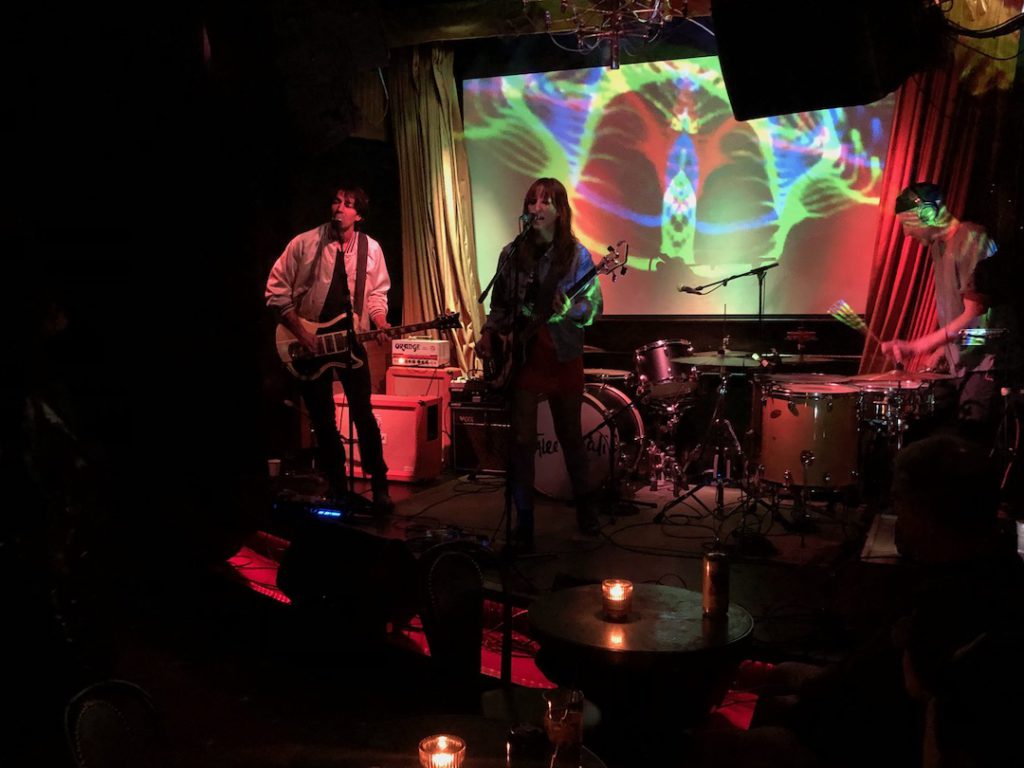 Bysts, a terrific local shoegaze band, opened the night and, of course, Taleen Kali, who just returned from tour, played live as well. Their sets were fantastic and Ann Eliza played some jams out of her 45 collection.
For my own set, I mostly pulled from the folder for Underground (where I'll be DJing tonight) on my flashdrive, dropping some of the Friday night hits a day early and then working in some tunes that I haven't been playing out all that often, like "Numb the Pain" from Booka Shade, which I played a lot pre-pandemic, but hardly ever there these days, "Telling Me Lies" from Desire and "Panama Canal" by !!!. You can check out the set list below.
Set List
(Some of these tracks link to their corresponding listings on Amazon. As an Amazon Associate, I earn a commission from qualifying purchases made from the links in this set list.)
Set One:
Optometry – Television Screen
Alison Goldfrapp – Gatto Gelato
Ultraflex – Work Out Tonight
Talking Heads – Girlfriend is Better
!!! – Panama Canal
The Human League – Love Action
Gorillaz – On Melancholy Hill
The Horrors – Something to Remember Me By
Desire – Telling Me Lies
Set Two:
(10-15 minute B2B set with Ann Eliza in between Bysts and Taleen Kali)
Sonic Youth – Tunic (Song for Karen)
Crass – Bata Motel
Set Three:
Confidence Man – Angry Girl
Le Tigre – Deceptacon (DFA Mix)
LCD Soundsystem – Beat Connection (Disco Dub Version)
Yeah Yeah Yeahs – Y Control
Future Islands – For Sure
Set Four:
Horse Meat Disco – Sanctuary (Ray Mang Remix)
Royksopp, Robyn, – Girl and the Robot
Q – Voice of Q (Reflex Revision)
Gorillaz – Dare (DFA Remix)
The Dynamics – Seven Nation Army (Patchworks Holiday Inn Remix)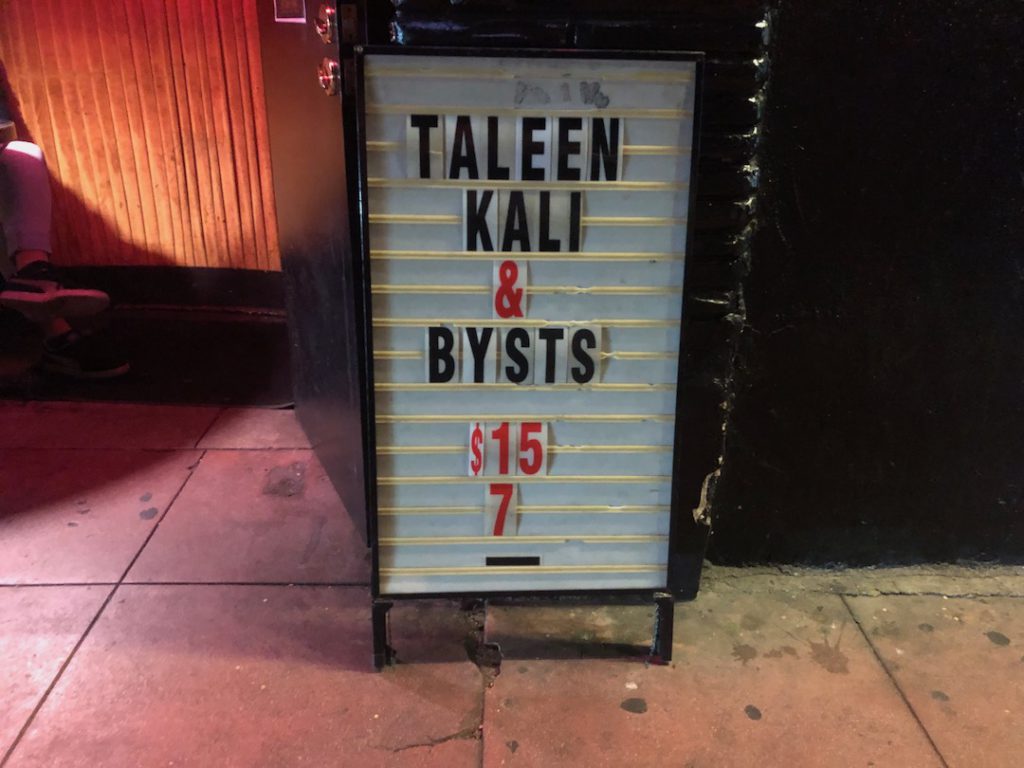 Liz O. is an L.A.-based writer and DJ. Read her recently published work and check out her upcoming gigs.
Related:
HERE'S WHAT I PLAYED FOR OASUS AND ASI FUI AT HARVARD AND STONE