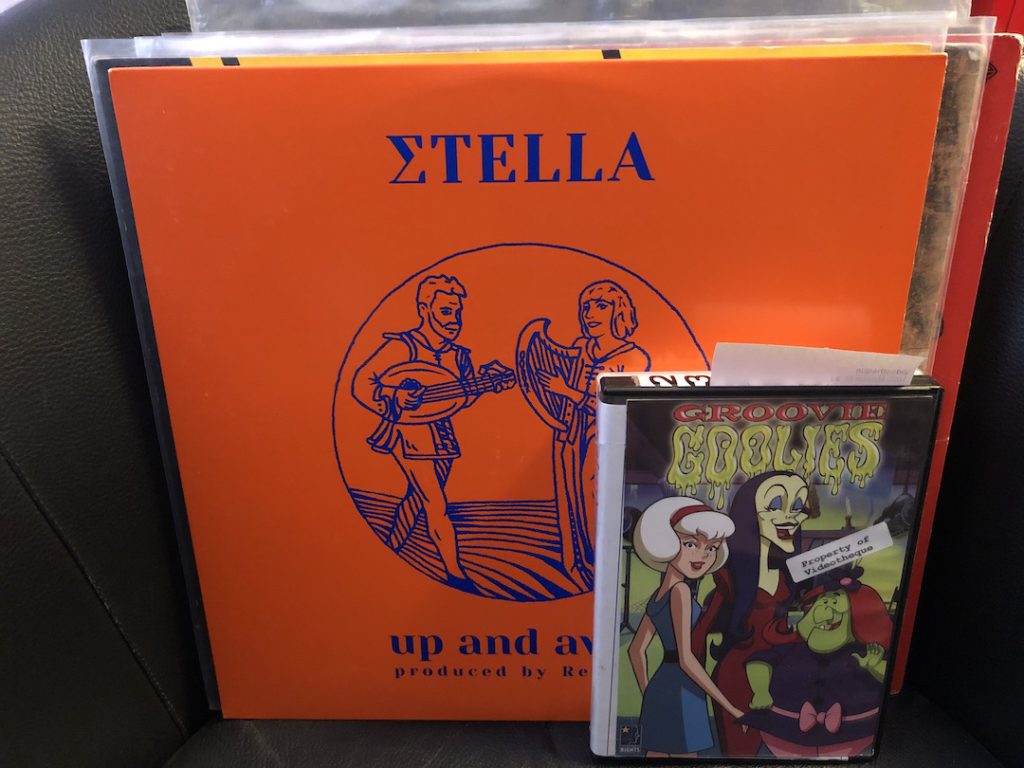 On Saturday morning, I finally finished watching the entire original Dark Shadows series. After IDK how many months of binging through storylines about vampires, witches (RIP Lara Parker, who played the best daytime villain ever), werewolves, portals into parallel universes, a creepy kid who keeps getting possessed by ghosts, a doctor who prescribes sleeping pills and seances, etc., I'm not really sure what to do with myself. Or, at least I wasn't until last night's gig at Vidéothèque, when I spotted a Groovie Goolies box set in the Halloween section. Now I have a week to power through this early 1970s cartoon series in between work and Halloween DJ gigs.
As for the set list, it was a mixed bag of vinyl. My personal theme was "stuff I don't get to play out often enough." Although, to be perfectly honest, there's a good chance that I'll play "Horror Movies" at every gig between now and Halloween and then put it away until next year.
Force of Nature – The Stroll
Harout – Taparoum Enk
The Seeds – Evil Hoodoo
Love – She Comes in Colors
Armando Trovaioli – L'arcidiavolo
Armando Trovaioli – Blazing Magnum
Ziad Rahbani – Don't Go
?tella – Another Nation
Iyo Matsumato -Why?
Robin Gibb – Robot
Bollock Brothers – Horror Movies
B-52s- Give Me Back My Man
Liz O. is an L.A.-based writer and DJ. Read her recently published work and check out her upcoming gigs.
Related: