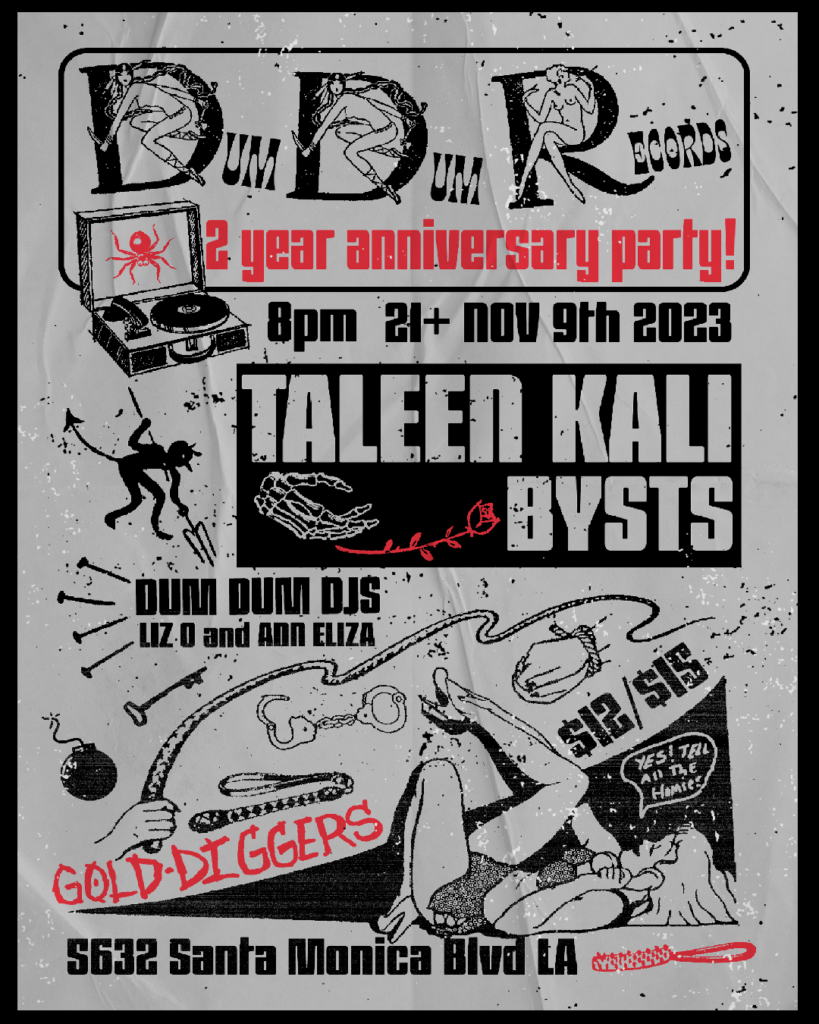 Thanks to everyone who started off this week at Disco Matinee with Jus' B, Jen Rock and me. I have two more gigs this week– Dum Dum Records Anniversary Party and Underground's Interpol Nite– and hope you can make it out to one or both of them.
First up, we're celebrating the second anniversary of Dum Dum Records this Thursday night, November 9, at Gold Diggers with live sets from Taleen Kali and Bysts. Ann Eliza and I, who last played together for Vidéothèque's reopening party, will be your DJs for the night. Tickets are available now on Dice. Party starts at 8 p.m. and it's 21+
Gold Diggers is located at 5632 Santa Monica Blvd, 90038.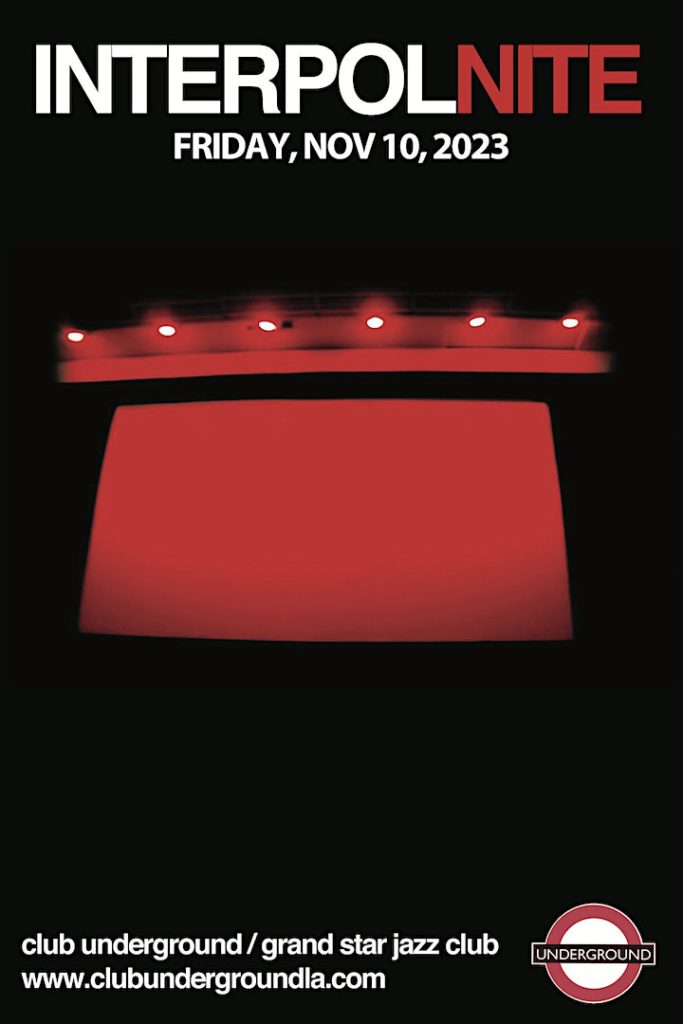 I had a blast playing at Underground last Friday night and can't wait to head back on this Friday, November 10, for Interpol Nite. Both rooms of Grand Star Jazz Club will be open, with Larry G. on the ground floor and yours truly upstairs. Advance tickets are available now on Eventbrite.
Grand Star Jazz Club is located at 943 N. Broadway inside Chinatown's Central Plaza, right next to the Bruce Lee statue. Party starts at 9:30 p.m. and it's 21+.
See you on the dance floor.
Liz O. is an L.A.-based writer and DJ. Read her recently published work and check out her upcoming gigs.
Related:
HERE'S WHAT I PLAYED AT CLUB UNDERGROUND ON NOVEMBER 3, 2023
HERE'S WHAT I PLAYED FOR TALEEN KALI'S SHOEGAZE NIGHT AT HARVARD AND STONE