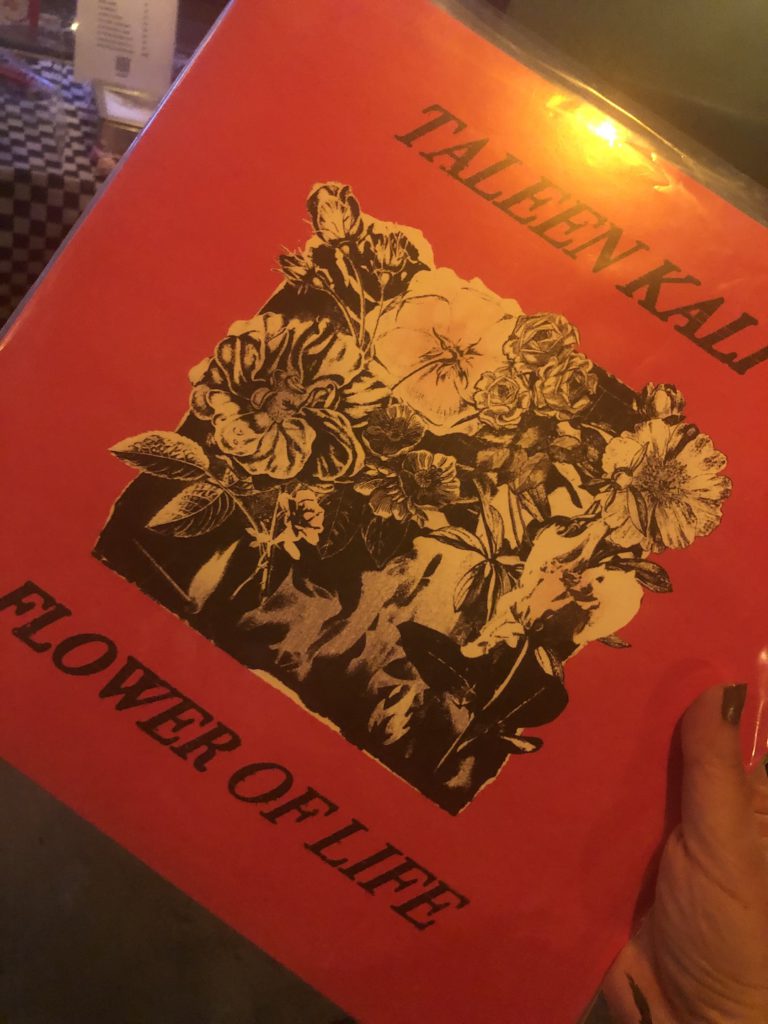 While eating a 1 a.m. Del Taco dinner, I thought about how amazing an opportunity it is to be able to DJ in the L.A. music scenes in which I've played for so long. Getting to connect with fantastic bands, DJs and other people through this world is a constant source of inspiration. So, I'm incredibly grateful that Taleen Kali asked me to DJ on Wednesday night for the shoegaze installment of the band's September residency at Harvard and Stone. 
Taleen Kali, Izzy Outerspace and Lux Lawless all played fantastic live sets. Given the theme of the night, I put together sets that included some classic and contemporary shoegaze, psychedelic and indie rock. Check out the set list here. 
Set 1
Primal Scream — Higher Than the Sun
La Femme — Cool Colorado
Spacemen 3 — Hypnotized
Bee-Gees- Every Christian Lionhearted Man Will Show You
Cocteau Twins— Cherry Colored Funk
The Chameleons — Less Than Human
The Pixies— Wave of Mutilation (U.K. Surf)
Slowdive — Skin in the Game
Ride— Vapour Trail
M83 — Kim & Jessie
Optometry— Television Screen
Giorgio Moroder — Tears
Can — Vitamin C
Pearl and the Oysters — Read the Room
Teenage Fanclub— What You Do to Me
Blur – Bang
Beach House – Superstar
Molly Nilsson — Pompei
Set 2:
Jesus and Mary Chain – Just Like Honey
Shocking Blue – Love Buzz
Decisive Pink – Haffmilch Holiday
Austra — Forgive Me
Set 3:
House of Love – Christine
Broadcast – Goodbye Girls
79.5 – Fight or Fall
The Ocean Blue – Drifting Falling
Set 4:
School of Seven Bells – Low Times
Future Islands – For Sure
?tella – Girl Supreme
The Cure – Primary
The Primatives – Crash
Dum Dum Girls – There is a Light That Never Goes Out
Stone Roses – Fool's Gold
Booka Shade – Loneliest Boy
Alison Goldfrapp – So Hard So Hot
The Horrors – Something to Remember Him By
Pale Blue – No Words (DJ Tennis Remix)
Superpitcher -Baby's on Fire
Happy Mondays – 24 Hour Party People
The Smiths – Barbarism Begins at Home
Liz O. is an L.A.-based writer and DJ. Read her recently published work and check out her upcoming gigs.