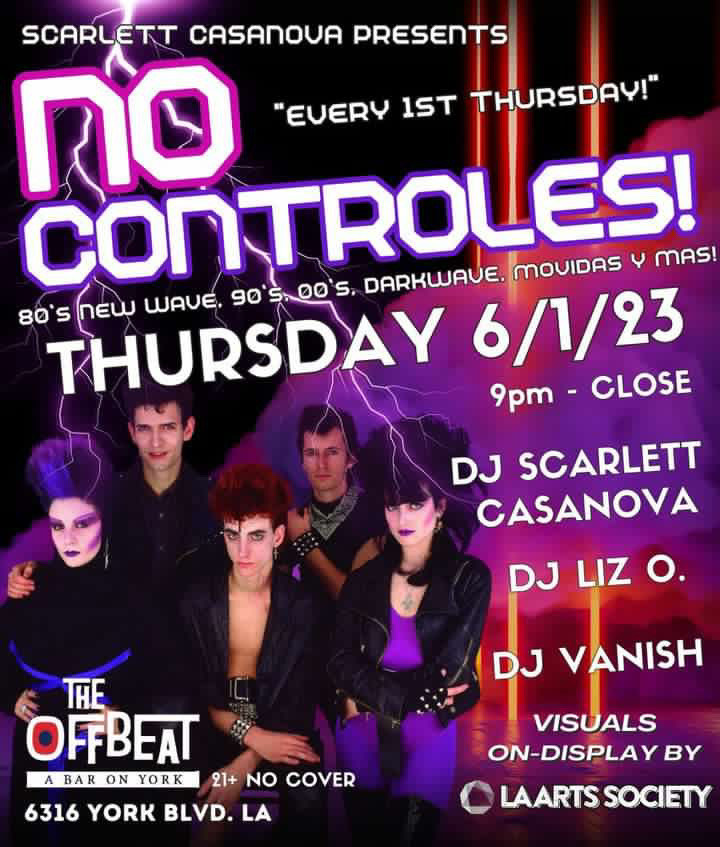 What a week this has been! Got to finish it at Underground, playing upstairs all night for the party's Cure Night. The crowd was amazing and I have so much to say about that night, but I also have a deadline to meet for a story, so I won't be able to write about that just yet.
In the meantime, I have two gigs coming up this week. On Tuesday, May 30, I'll be back at The Mermaid in Little Tokyo for L.A. Industrial's weekly Italo disco party Dolce Vita. This week, I'll be playing solo all night, so show up sometime between 9 p.m. and last call to catch some or all of the set. There's no cover and it's 21+. The Mermaid is located at 428 E. 2nd Street in Little Tokyo.
On Thursday, June 1, I'll join DJs Scarlett Casanova and Vanish at The Offbeat in Highland Park for No Controles. I'm looking forward to playing Scarlett's monthly party for the first time and am planning to fill my (digital) crates with some jams I don't get to play out often enough, so please join us at 6316 York Blvd. This is a 21+ event and there's no cover. Party starts at 9 p.m.
Check out Los Angeles-based DJ Liz O. at one of her upcoming gigs.