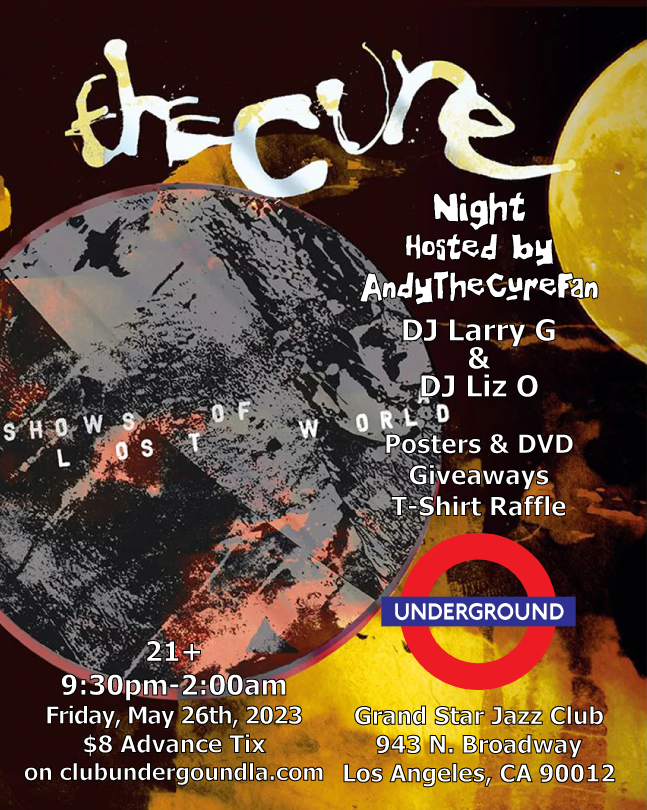 This Friday, May 26, is The Cure Night at Underground. Both floors of Chinatown's Grand Star Jazz Club will be open. Catch Larry G. on the ground floor and me, Liz O., upstairs. Andy the Cure Fan is hosting the night, which will feature poster and DVD giveaways, plus a t-shirt raffle. This is going to be a really fun night, particularly for all of you who love The Cure, so get advance tickets now for only $8. Party starts at 9:30 p.m. and is 21+.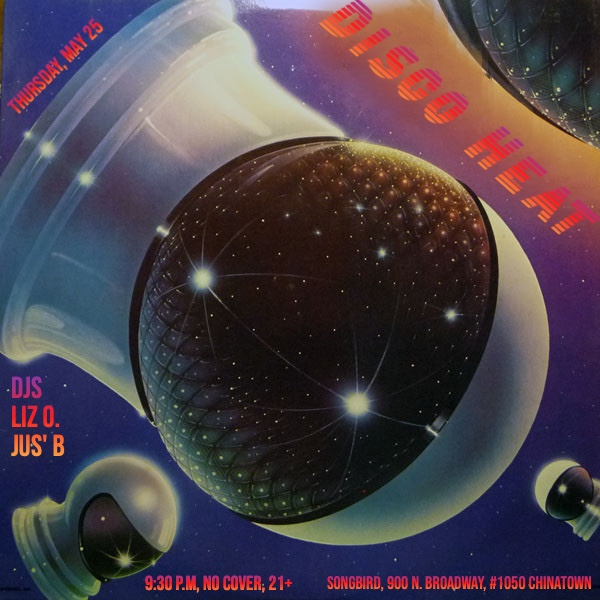 On Thursday, May 25, Jus' B and I are back at Songbird for Disco Heat. We start at 9:30 p.m. and will be playing a mix of classic, Italo and nu-disco until last call. There's no cover and plenty of street parking. Songbird is a 21+ venue. If you're on Facebook, RSVP for the event.
 Songbird is located at 900 N. Broadway, #1050 in Chinatown. It's on the corner of Broadway and College on the courtyard level of the Blossom building. It's that walkway that leads from Broadway to the Gold Line station. You'll see birds on the windows of what looks like a coffee place. That's Songbird. Come inside, then go through the fake refrigerator door and you'll find the bar.
Check out Los Angeles-based DJ Liz O. at one of her upcoming gigs.