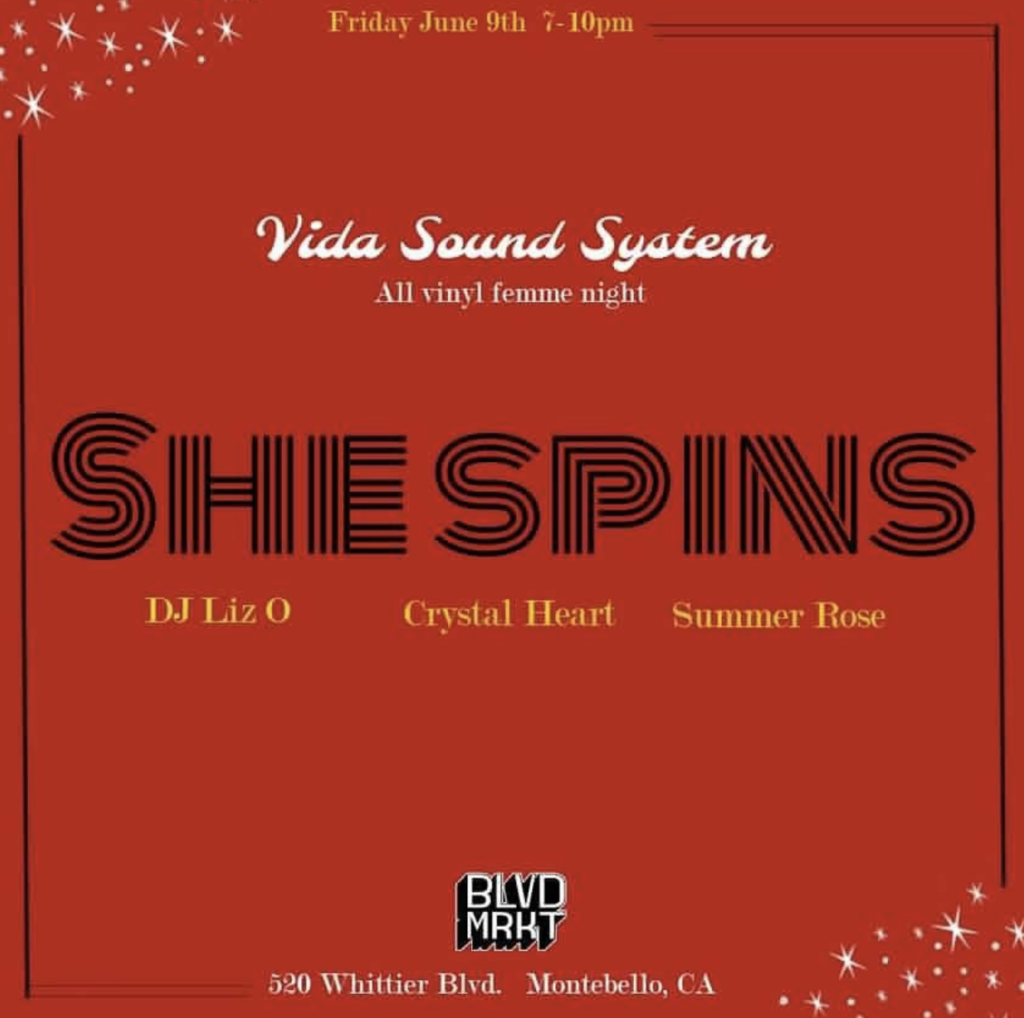 I have just one gig this week, but it's going to be a good one. Catch me on Friday, June 9 alongside Summer Rose and Crystal Heart at BLVD MRKT in Montebello for She Spins.
We'll be playing vinyl from 7 – 10 p.m. while you dine and imbibe at the Montebello food hall. There's no age limit, so bring the family and come hungry. The food (and drinks) are great here.
You'll find BLVD MRKT at 520 Whittier Blvd. in Montebello.