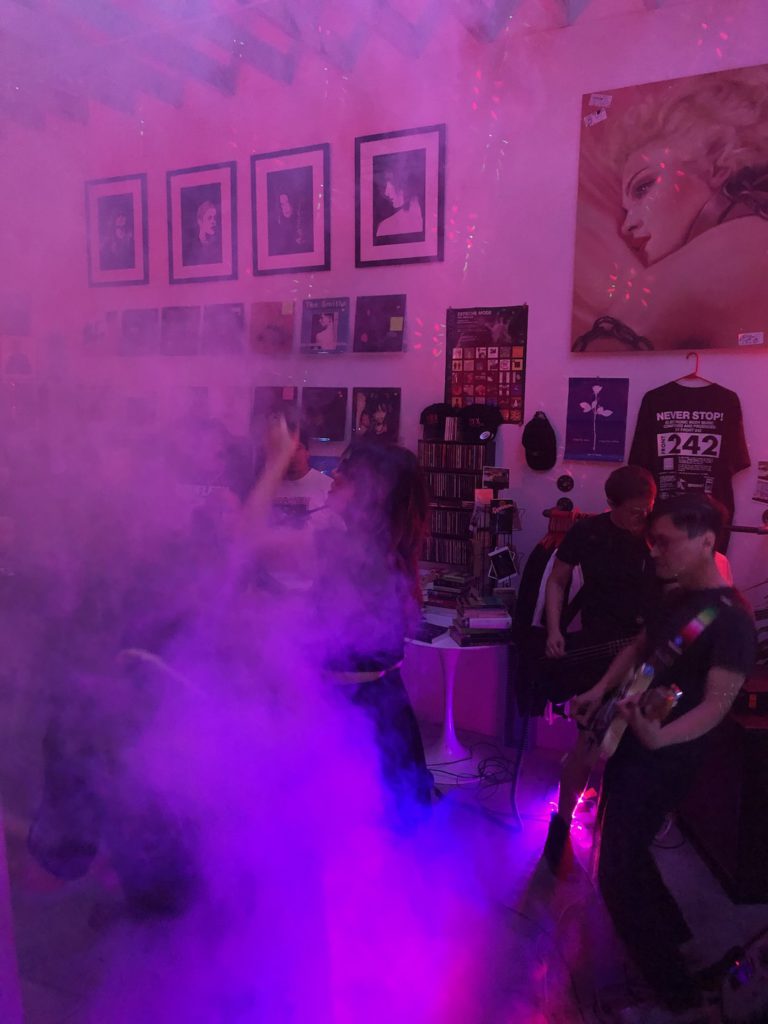 Now, more than ever, it's important to support your local music scene. Here in Los Angeles, venues were shuttered for over a year due to the COVID-19 pandemic. Musicians and DJs went largely without gigs for that same amount of time. Even though nightlife in my hometown returned in June of 2021, it's naive to think that things are back to normal.
Since 2021, subsequent COVID waves and the rising costs of everything from food to gas have made it harder for everyone, the nightlife world included, to recover post-lockdown. Added to that is Big Tech's stranglehold on culture, leaving us beholden to ever-changing algorithms and trending topics that can disconnect us from the subjects and communities with which we want to engage.
In 2022, I grew increasingly frustrated with social media. Los Angeles nightlife had reopened some six months earlier and, yet, I had the hardest time keeping tabs on the happenings around town. My feed was overwhelmed with sponsored posts about concerts and clubs I had absolutely no interest in attending. Meanwhile, particularly on Instagram, flyers from the DJs, musicians and venues that I follow popped up a day or two after the event.
It wasn't just events that were slipping past me. The same thing happened with new single and album releases. I knew the latest gossip about pop stars I don't give a shit about, but didn't know what the people I chose to follow were doing.
All this was upsetting. I've been a music fanatic since childhood and have spent my adult life working in related fields. Going through most of 2020 and half of 2021 without concerts and clubs was bad enough. I'm not going to waste my time now watching videos of people lip synching to songs from my Greatest Hits for Weddings folder.
So, I've been taking steps to try and re-engage with my local music community by doing what I did before social media and streaming dominated daily life. The tips below are based on my own practices. Hopefully, you'll find them helpful too.
Don't rely solely on social media
It's obvious that we can't rely on social media platforms to keep up on what's happening in the city around us. We're going to see what the platforms want us to see, regardless if that's the information we need.
The forms of media that are often considered outdated and irrelevant are perhaps more crucial now than ever. Corporate radio sucks, but college and community stations still exists. Greater Los Angeles has multiple college stations, like KXLU (where I got my start), KSPC and KUCR, as well as low power community stations, like KLBP in Long Beach. You can tune into these stations online if you're out of range. L.A. is also home to longtime online radio station, Dublab.
Blogs still exist too and, if you want to stay up-to-date on local music information, you're better off bookmarking your favorites and reading regularly instead of waiting for social media calls to action. For Angelenos, I recommend Buzzbands to hear new music from local indie rock artists.
Sign up for mailing lists from whichever venues, club promoters and bands offer them.That might be a lot of clutter for your inbox, so designate an email account for newsletters. If you're going out in Los Angeles, subscribe to Restless Nites for a cross-genre nightlife guide.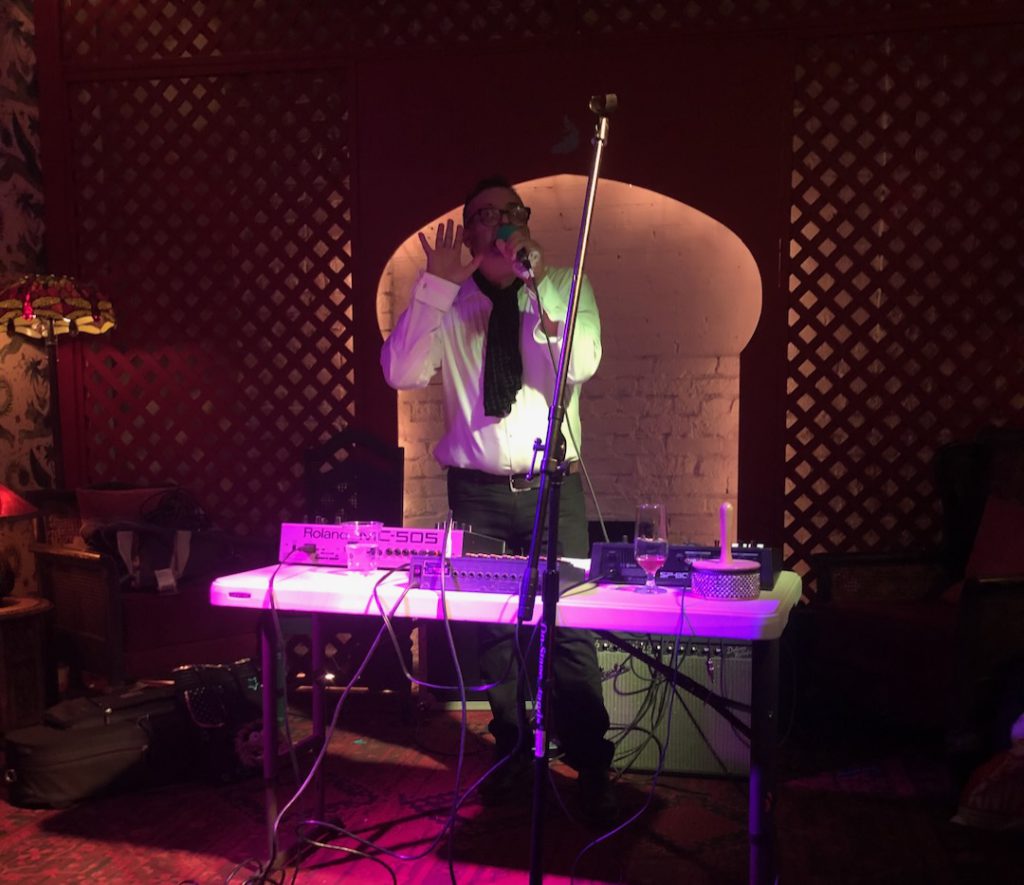 Sharing is caring
The like button might be the worst invention of the 21st century. It's a truly lazy way to acknowledge the existence of someone or something— dropping fire emojis in a comment section shows more care and consideration— and yet we all rely on likes.
What's worse is that we've convinced ourselves that likes mean something. Likes don't translate into human bodies at a music event. You can get hundreds of hearts on an Insta flyer and still play to little more than the bartender. The opposite is also true. Likes are virtually useless.
Shares, however, are another story. I'm not giving you some social media strategy bullshit here. That's just how word-of-mouth promotion works. You tell your friends and they tell their friends and the momentum builds. This is how music scenes survived, and thrived, before social media required every musician and DJ to become an amateur model and full-time Internet personality. It's also what keeps scenes afloat, even when Instagram posts and TikTok clips get buried amidst the noise.
Sharing is easy. I know it's easy because I see how many asinine self-help memes and insipid, factually inaccurate tweets overwhelm my feeds on a daily basis. Maybe share a video from a local band or a flyer for an upcoming show instead.
Really, though, you don't have to share on Instagram or TikTok or whatever other platform you might use. Text your friends about the party you think they will love. Play that new band for them next time you hang out in person. This is the most important promotion bands, DJs and venues can get and it can't be bought. Your friends with FOMO will appreciate it too.
Shop local
I'm not going to explain the lousy business model of streaming because other people do it better and it detracts from my point here. Spotify and other streaming platforms are not replacements for actual music collections.
Streaming might, theoretically, provide access to an unfathomable amount of music, but you'll likely only hear the small percentage that the platform's algorithm thinks you want. Plus, songs only exist on streaming sites so long as the artists and labels want them there. If your favorite artist decides to pull their catalog, there goes the collection you thought you had.
If for no other reason, buy your music so that you're not dependent on algorithms and the relationships between artists and platforms. (And, if your collection is digital, back up those files in multiple places. Your future self will be glad you did this. I know that I am.)
It's better for you, and your local music scene, to buy local. That could mean downloading digital releases from local artists via Bandcamp or other platforms and ordering merch from their online shops.
If you're buying vinyl, tapes or other formats, support your local record shops. In Los Angeles, there are plenty of stores with various specialties that you can visit. Look for in-store music events, where you might be able to check out both local and touring artists. Ask if there's a section dedicated to local bands, as some stores do have that. See if there's a stack of flyers for upcoming shows and clubs near the door or cash register. (Yes, some people still use paper flyers to promote.)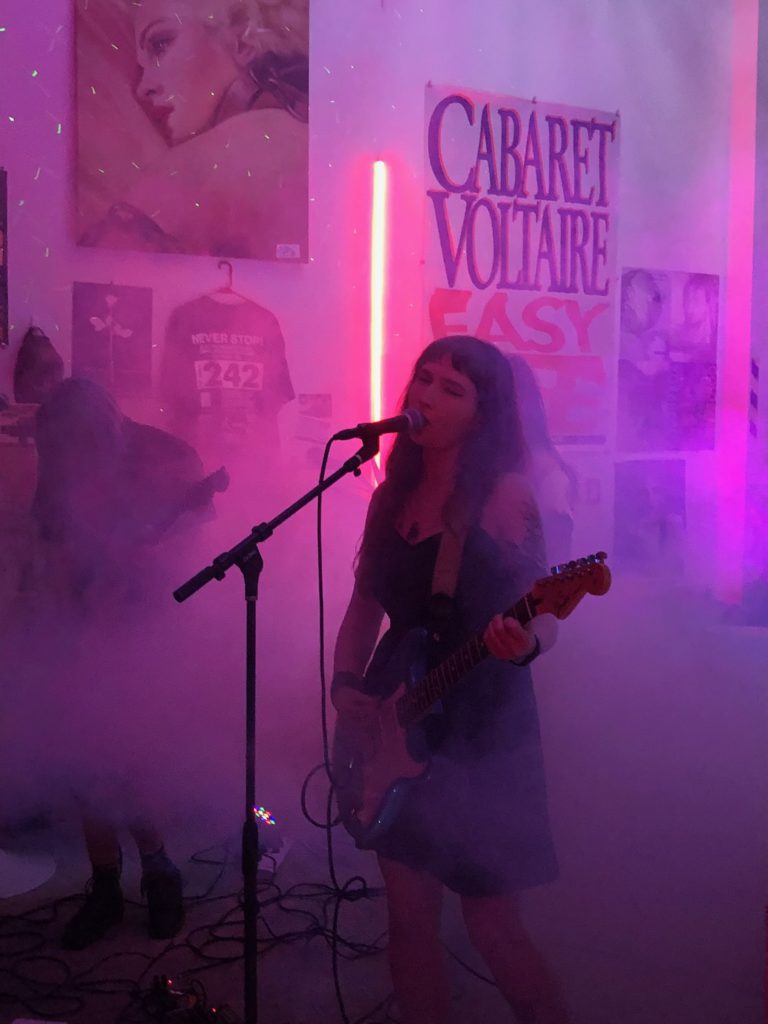 Show up
Scenes can't survive unless people show up, but the most obvious way to support local music can also be the hardest.
Life gets in the way. Work schedules change on the fly. The price of everything seems to be rising, but your pay isn't. The budget you have left to spend on fun is tight. Going out is hard. But, it's not always impossible.
In Los Angeles, we're fortunate to have a wide range of music events, from concert venues, dance clubs and bars to shows at retail spaces, art galleries, cultural institutions and public spaces. There are kid-friendly and pet-friendly events, in addition to the wealth of parties for humans who are 21+. Plus, there are loads of DJ-driven parties with no cover and even a decent amount of free concerts. Find the events that suit your needs and go.
Showing up doesn't mean going to everything. It means going out when you can. Your musician and DJ friends aren't expecting you to attend all of their gigs, but they'll appreciate it if you pop in and say hi every now and again.
If you know for sure that you'll be attending an event, get your tickets in advance. Sometimes, advance tickets are offered at a discount, so this can be a budget-friendly way to go out. More importantly, though, it helps promoters and venues gauge the turnout for the night. Even when events have no cover, RSVP if that's an option.
Even when you have an erratic work schedule that makes planned fun nearly impossible, like I do, you can still show up for your scene. Sometimes that means going to a bar or club without knowing much, or anything, about the night's schedule. Maybe you'll hear a band or DJ who becomes your new favorite.
Showing up in person isn't just the best way to support your scene, it's also the best way to stay in the loop about what's happening locally. You'll see and hear performers you hadn't heard before. Perhaps you will meet new people too and learn about other artists and events through them.
There's no substitute for connecting with other people in person. If you can participate in your local scene IRL, you should.
Catch Los Angeles-based DJ Liz O. at one of her upcoming gigs.