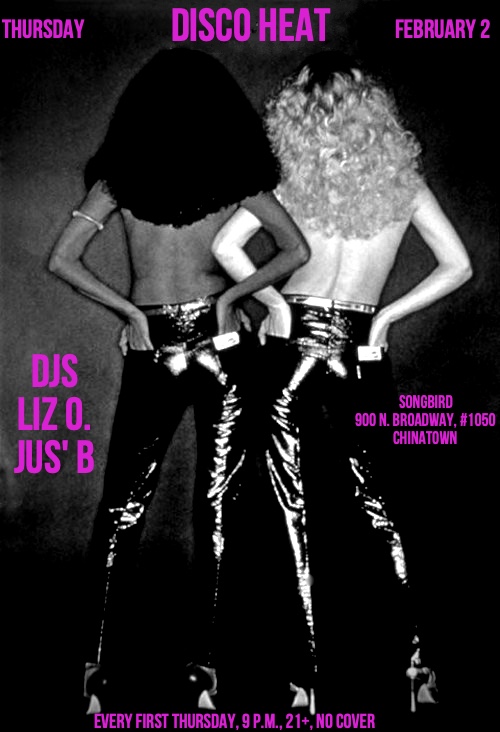 Disco Heat is back at Songbird on Thursday, February 2, 2023 with Jus' B and I playing classic and nu-disco jams from 9 p.m. until last call.
There's no cover for Disco Heat, but we do recommend that you RSVP on Eventbrite. (And, if you want to know why RSVPs are important, read my last post.)
Songbird is located at 900 N. Broadway, #1050, Los Angeles 90012. You'll find it in the courtyard of Blossom Plaza on the corner of Broadway and College in Chinatown. There's lots of street parking available in the neighborhood. If you're taking Metro, note that Songbird is right outside the L (Gold) Line stop in Chinatown.
Feel the Disco Heat rise at Songbird every first Thursday of the month with your resident DJs Liz O. (that's me!) and Jus' B.
Check out our sets from the January edition of Disco Heat here. You can also head over to Mixcloud to hear sets from Jus' B and me recorded at our very first Disco Heat back in December.
Catch Los Angeles-based DJ Liz O. at one of her upcoming gigs.