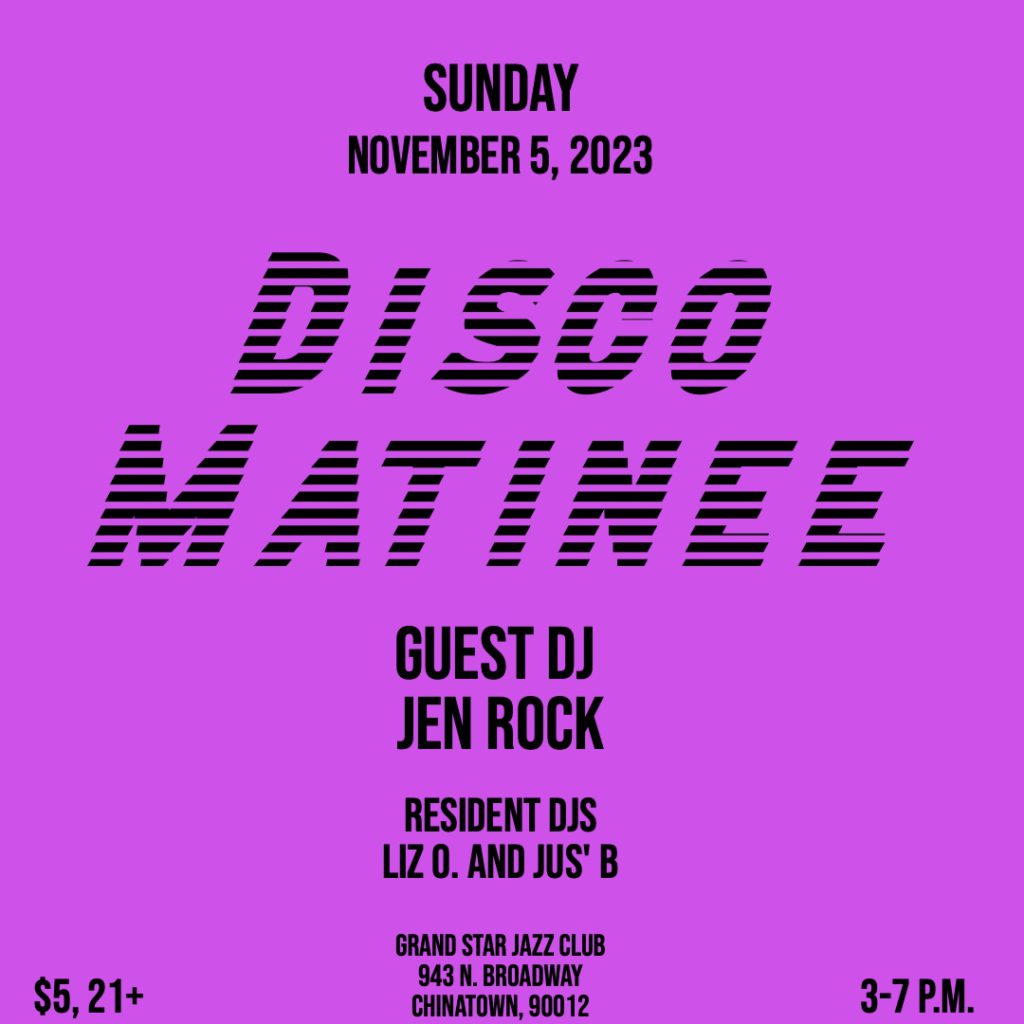 Disco Matinee returns to the first Sunday of the month at Grand Star Jazz Club on November 5 from 3 to 7 p.m. Special guest DJ Jen Rock joins residents Liz O. and Jus' B for an afternoon of classic, Italo and nu disco, plus a little hiNRG, freestyle and whatever else lights up the dance floor. If your jam is a mix of Donna Summer, Taana Gardner, Lime, Daft Punk and Purple Disco Machine, head on down to Disco Matinee.
The Grand Star is located at 943 N. Broadway, inside Chinatown's Central Plaza, right next to the Bruce Lee statue. There is both street and lot parking in the neighborhood. The venue is also located across Broadway from Metro's A line stop in Chinatown.
Disco Matinee is a 21+ party. The cover is $5 (cash or Venmo) at the door. See you on the dance floor on November 5. 
Related: