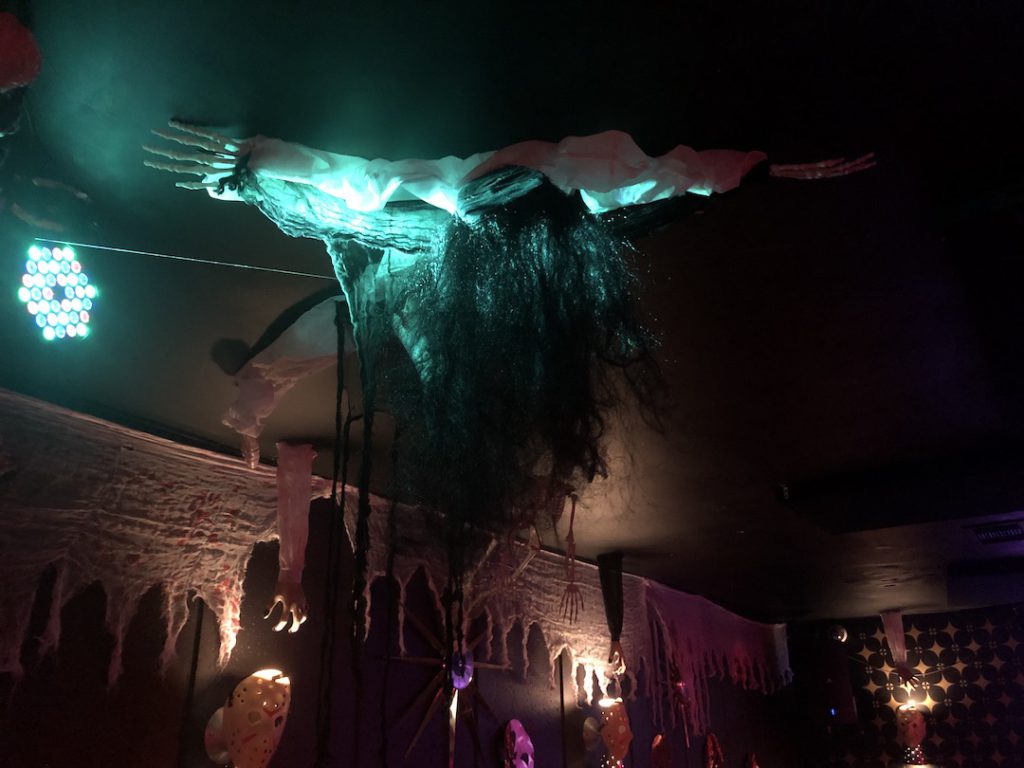 It's zombie boyfriend season! There are a lot of Halloween-friendly songs I love, but my absolute favorite (or, at least, my favorite that isn't part of a horror more score) is "Mi Novio Es Un Zombi" from Alaska y Dinarama. It has one of the best music videos ever. You think it's just a concert clip, with Alaska bouncing around stage in a very fierce outfit singing about her boyfriend's bad teeth and yellow eyes and then— all of a sudden— Freddy freakin' Krueger pops out of the crowd, mingles with the band and starts caressing Alaska with this slasher movie hands. Just watch the video. And check out my playlist from No Controles! at The Offbeat, the first of what will probably be a handful of times I'll play "Mi Novio Es Un Zombi" in the next week or so.
(Some of these tracks link to their corresponding listings on Amazon. As an Amazon Associate, I earn a commission from qualifying purchases made from the links in this set list.)
Real Life – Send Me An Angel '89 (Extended Mix)
New Order – Blue Monday
Lime – Babe We're Gonna Love Tonight
Alaska y Dinarama – Mi Novio Es Un Zombi
Righeira- Vamos a la Playa
Depeche Mode – But Not Tonight (Extended Mix)
The Killers – Mr. Brightside
Marc Almond – Tears Run Rings (The La Magia Dance Mix)
Bloc Party – Banquet
The Smiths – Hand in Glove (request)
Caifanes – Viento
The Cure – Boys Don't Cry
Ramones – Sheena is a Punk Rocker
Tijuana No! —Spanish Bombs
Soda Stereo – Tele-Ka
Los Prisioneros – Tren Al Sur (Basic Remix 2022)
Arctic Monkeys – Do I Want to Know?
White Town – Your Woman
Tom Tom Club – Genius of Love
Daft Punk – Da Funk
INXS- Mediate
Sheila E. – A Love Bizarre (Mr. K edit)
Skatt Brothers – Walk the Night
Miami Sound Machine – Dr Beat (12″ mix)
Master Plan – Electric Baile (Enzo Elia Vocal Edit)
Yaz – Situation
Freeez – I.O.U.
Fun Fun – Baila Bolero (Krystal Klear Extended Remix)
Pet Shop Boys – What Have I Done to Deserve This?
Plustwo – Melody
Anita Ward – Ring My Bell (Request)
Sunbelt – Spin It
Trans X – Living on Video
Liz O. is an L.A.-based writer and DJ. Read her recently published work and check out her upcoming gigs.