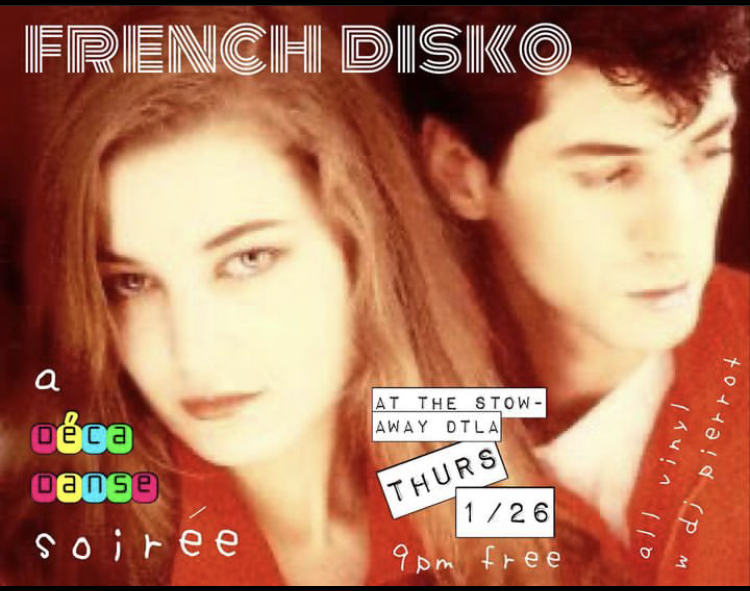 On Thursday, January 26, I'll join DJ Pierrot at The Stowaway for French Disko. The French pop party starts at 9 p.m. and there's no cover. It is 21+. The Stowaway is located at 416 S. Spring Street in downtown Los Angeles.
There are so many reasons why you should make it out to this special night. DJ Pierrot, from L.A.'s premiere French pop party Decadanse, is fantastic. There's no doubt that you will hear some heaters on vinyl from him.
An added bonus is that this is the first time ever that I will be playing an all-French set. You've definitely heard everything from Françoise Hardy to Sheila and B. Devotion to L'Impératrice in my sets at some point, but not together. I'm playing a digital set and might drop in some of the cool French disco edits I've been amassing on the sly. Stop by and hear for yourself this Thursday night.
Catch Los Angeles-based DJ Liz O. at one of her upcoming gigs.