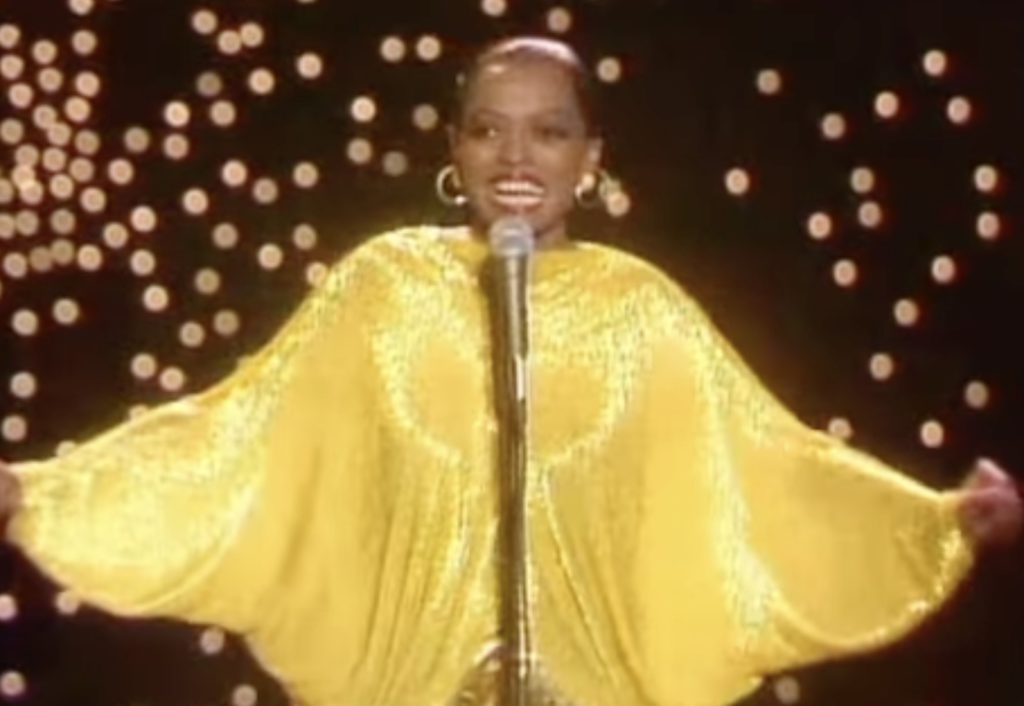 In 1972, the concept of a music television show designed to keep people glued to their television sets in the middle of the night was novel. In fact, it was so unusual that, according to various interviews with the Burt Sugarman, the veteran TV producer funded The Midnight Special himself to get the pilot on the air. That initial episode aired at 1 a.m. and featured performances from War, Linda Ronstadt, The Isley Brothers and more. The format was a hit and The Midnight Special ran until 1981. Today, there is plenty of footage to watch online and multiple DVD sets available, all of which serve as a 1970s time capsule. If you watch enough clips from The Midnight Special— and, trust me, I have— you'll see the decade evolve from funky hippies to disco to new wave.
On The Midnight Special, viewers could check out artists from across genres. T. Rex, Kraftwerk, Minnie Riperton, The Doobie Brothers and Dolly Parton are just a few who appeared on the show. Here, though, I'm focusing on the disco clips you need to see. Check them out below. 
Evelyn "Champagne" King "Shame"
What's fantastic about Evelyn "Champagne" King's performance of "Shame" on The Midnight Special is how much energy and emotion she and the band pack into a very short period of time. This clip is three minutes and thirty seconds, which is a full three minutes shorter than the 12"-inch mix that would have revved up crowds inside nightclubs at the time (as it has continued to do decades after its release). Yet, King and the band make you feel like you're on the dance floor working out every frustration in your body as you lose track of time. Wait for the disco break, where King herself breaks out into a dance before she plays the congas.
Donna Summer "I Feel Love"
If it weren't for "I Feel Love," dance music as we know it today wouldn't exist. Donna Summer's 1977 collaboration with producers/songwriters Giorgio Moroder and Pete Bellotte was a landmark moment in electronic music that went on to influence countless artists across genres. The song's legacy alone makes this clip worth the watch, but it's the way "I Feel Love" takes shape on stage that make this essential viewing. The full band performance, with Summer hyping up the crowd towards the end, adds another dimension to a song that most commonly heard pumping out of a DJ booth in a nightclub.
Diana Ross "Love Hangover"
There's a shift in audience responses that you might notice in The Midnight Special performances if you watch a lot of clips from the show. In the earlier years, the audience sits and claps along. As the disco era progresses, though, a lot of those performances turn into dance parties. Diana Ross' 1976 performance of "Love Hangover" starts out with the politely enthusiastic crowd and ends with her pulling audience-members on stage to dance and sing along with her.
Walter Murphy "A Fifth of Beethoven"
Walter Murphy's disco smash hit "A Fifth of Beethoven," which topped the charts a year before it appeared on the blockbuster Saturday Night Fever soundtrack, is often considered a novelty song. Frankly, I think that's a bit dismissive. It's a jam, one that's based on Beethoven's Symphony No. 5, but a jam nonetheless. Even in 2023, when the mood is right, people will get down to it. More importantly, though, in this clip, you can see the sort of musicianship involved in "A Fifth of Beethoven." Watch for the close-ups on the hands of Murphy himself, as well as the horn players.
The Trammps "Disco Inferno"
The Trammps were early proponents of disco and, when they turned up on The Midnight Special, the band's performance of their biggest hit was a full-on party. I don't know whether the band or the crowd is more exciting to watch, but the energy in that room is infectious, even when you're watching this clip 40+ years later on a computer screen.
There are definitely more disco performances from The Midnight Special that you should watch. Some of my favorites are clips wouldn't embed, so, when you have time, watch the Bee-Gees playing "Nights on Broadway" and Gloria Gaynor singing "I Will Survive," behold the enthusiasm of the crowd for Rick James' 1979 performance of "You and I," and check out Frankie Valli and The Commodores as they join forces for "Grease."
If you're in L.A., check out Liz O.'s party series Disco Heat. The flagship event is now every Thursday at Songbird beginning March 2, 2023 and the all-vinyl edition of Disco Heat is now every other Sunday at Lost But Found beginning February 26, 2023.