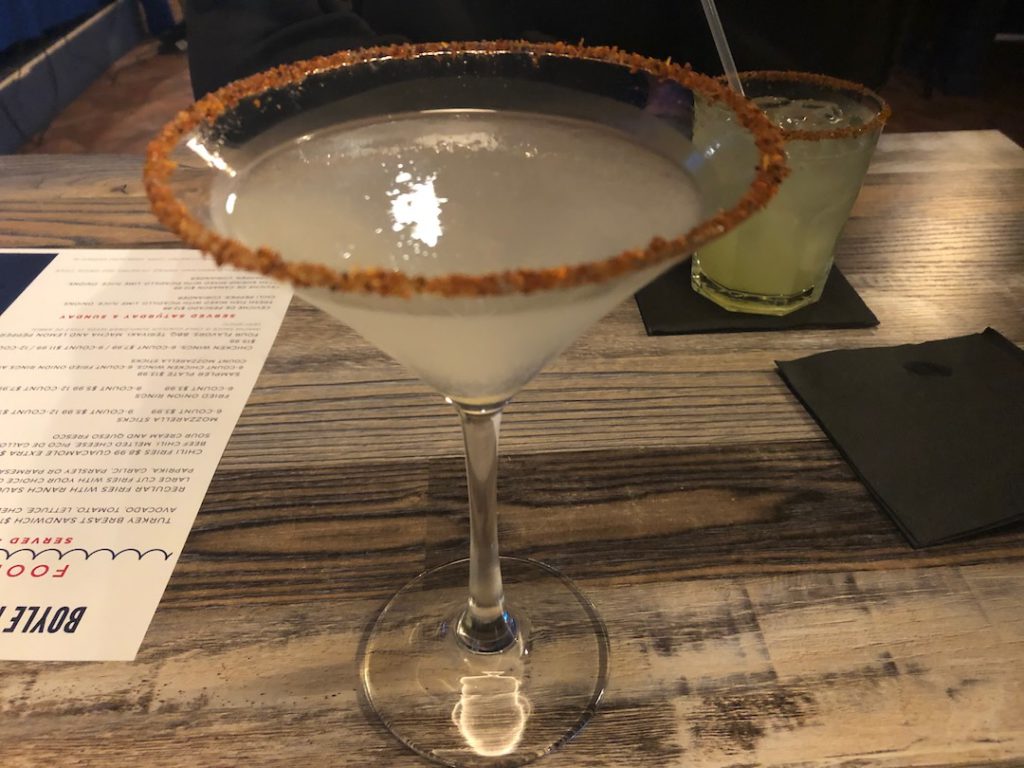 "Tech-No-Logical World," the Patrick Cowley song from his album Mind Warp, has been crawling in and out of my brain for weeks now and the earworm burrowed itself even deeper into my my mind and life after Don French played it at Disco Heat two Thursdays ago.
I didn't get why "Tech-No-Logical World" was relentless in its pursuit of my attention until April Fool's Day, after a bout of scrolling through fake news and fake products. (If only the Morrissey pinball machine were real, I thought to the tune of "Please, Please Please Let Me Get What I Want," before "Tech-No-Logical World" made its return.) Eventually, I retreated to my desk and tried to work on stories to pitch next week while listening to the song that won't leave me alone and it hit me.
Everything about the lyrics of "Tech-No-Logical World" resonates with the current moment, from the pressure to produce and the sleepless nights to the fear of meeting "Dr. Terminus." Yet, Cowley released the song in 1982 and he died before the end of that year. That's two decades before Friendster was founded and the soft launch of the social media era began. Now, more than 40 years later, I'm listening to Cowley's collaborator Paul Parker sing, "Your observable performance/Shows a flaw somewhere/And you'd like to get away/From that video stare" and thinking about what content I should post, but probably won't because I hate the Instagrind almost as much as I hate referring to anything as content. 
"Tech-No-Logical World" wasn't written about social media, but, in my 2023 mind, it is about that. So I (more or less) logged off. Okay, I didn't really go the rest of the day without checking any socials, but I did stop scrolling.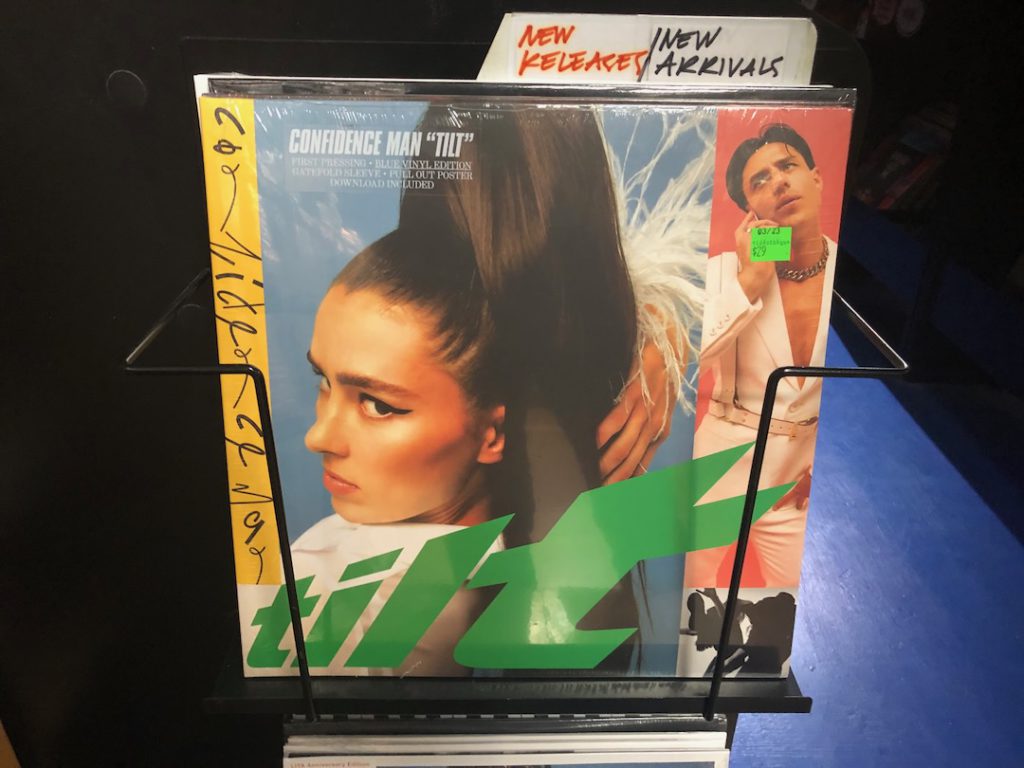 That evening, my husband and I decided to go out. We started out with a run to Vidéothèque in South Pasadena to return the movies that we rented a week earlier and pick up some new ones. If you haven't been to the video store, which celebrated its 20th anniversary last week, you should know that they also have a vinyl section and, on Saturday night, they had copies of Confidence Man's album, Tilt, in stock. That's one of my favorite albums of 2022 and, if you've come to my gigs, you might have heard me play "Angry Girl" in them. In other words, I recommend getting it.
From South Pasadena, we headed to Boyle Heights, following a convoluted smart phone map-recommended route that landed us in front of General Hospital and then told us to get back on the freeway. Since we weren't going to do that, and had time to kill, we drove around, heading up and down hilly side streets where El Pino was visible in the distance.
The main goal of the night was to stop by my pal Scarlett's party at Boyle Heights Tavern, but we also had to get dinner. The challenge was parking, as is so often the case on weekend nights in L.A. There's been plenty of times when our plans changed at the very last minutes because we couldn't find parking anywhere— in fact, that happened on Friday night— but right when I thought that would be the case again, we found a spot two or three blocks aways from the bar.
Outside of DNB Bargain Discount Store, a burgundy building across Wabash Avenue from Boyle Heights Tavern, there was a woman making pupusas. We went inside the shop and ordered four for a grand total of $10 even. They were the best pupusas I've had in a long time: piping hot, stuffed with filling (I got one spinach and one mushroom) and served with sinus-clearing salsa on the side.
While we ate, another customer struck up a conversation with me. She told me that she's a florist and showed me photos of the massive pieces she's made for weddings. I asked if she was on Instagram. She said she quit it, but wondered if she should go back. I felt awkward about saying, yeah, that might be a good idea, because Instagram is such a chore. But, at this point, it's also essential for reminding people that you exist, especially if your work is visual.
The Tech-no-logical World is inescapable. I wish that weren't the case.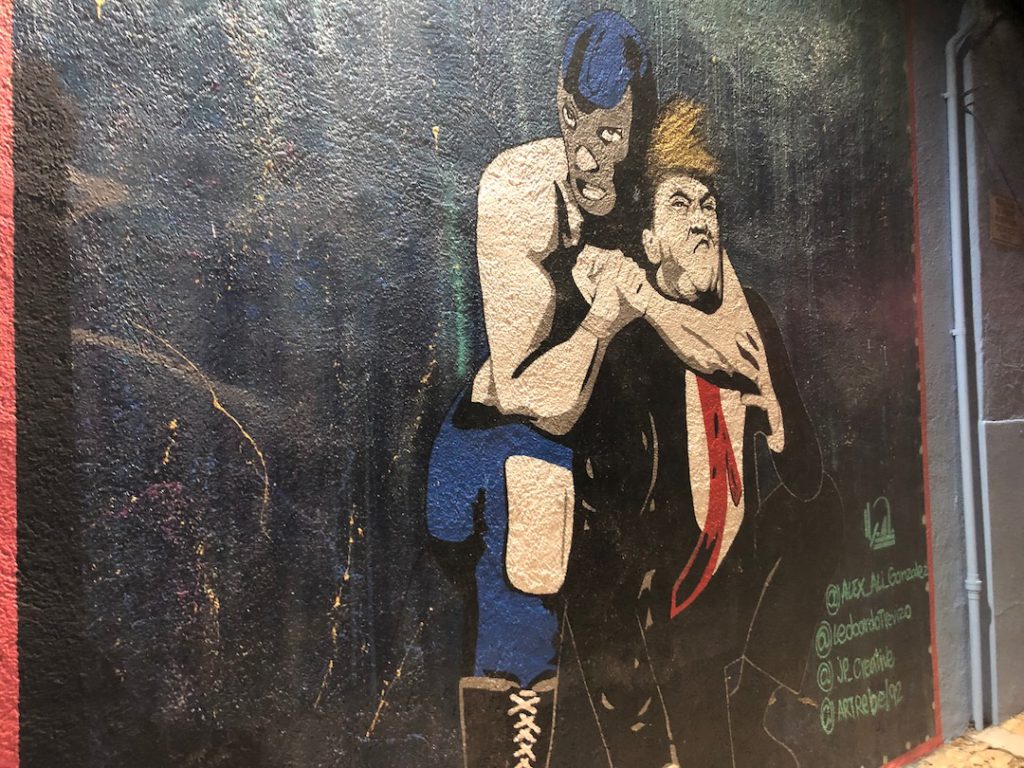 Boyle Heights Tavern occupies a corner building with a mural Blue Demon capturing Donald Trump in a headlock on the front and portraits of Latin American political figures, like Salvador Allende and the Flores Magón brothers, on the side. Inside, Blood In, Blood Out played on one television screen, while music videos lit up the other one. We ordered the drink specials. The vodka ginger martini was delicious and $9 for a non-standard cocktail is a good price for L.A. right now. Cheers to that.
My eyes darted back and forth between the television screens. The video for "You Know What I Need," from Pnau and Troye Sivan and "Substitution" from Purple Disco Machine and Kungs are cooler than the songs, but I was sucked back into Blood In, Blood Out, even though I knew that what was set to happen next and that it was going to be devastating.
Once the party got going, there was synthpop and city pop on vinyl and the vibe was good. We couldn't stay late, though. When we left, I realized that it had been a while since I checked my socials and I might as well keep that going. So, once we were at home, I tuned into Tubi and watched Dark Shadows until I fell asleep. The Tech-No-Logical World lost its grasp on me, at least until the next morning.
Catch Los Angeles-based DJ Liz O. at one of her upcoming gigs.