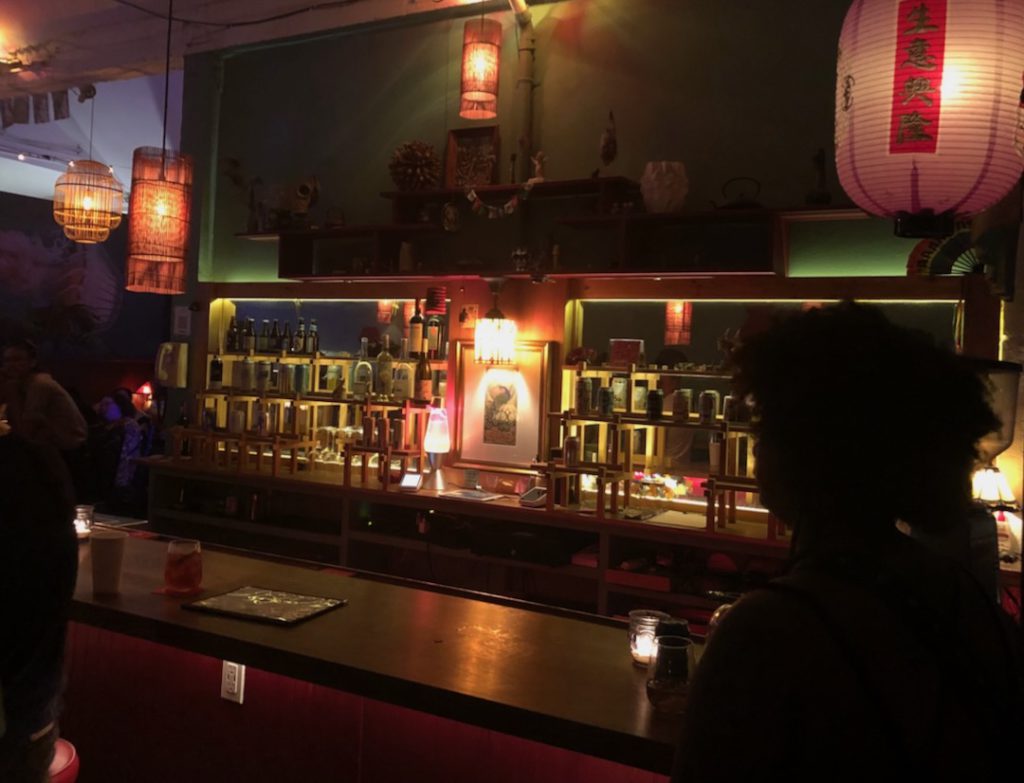 By some fluke of the algorithm, I saw a post on Instagram that Tinglez were playing at Oracle Tavern for Unusual Tuesdays last week. Since relevant event information has become increasingly rare on my timeline— I frequently see Insta flyers days after the fact— that this post even reached my eyeballs on a night when I happened to be free was surely a sign that I had to go.
And I did go to Unusual Tuesdays later that evening. Tinglez packed the dreamiest space disco into set that was shorter than Patrick Cowley's remix of "I Feel Love." The energy in the crowd was electric as people pulled in closer to the stage. I was glad to be there, not only to catch this set, but because it would be my last venture at Oracle Tavern.
I heard beforehand, but the news was confirmed at the bar. Carlos asked for an IPA and the bartender told us they didn't have any left on tap, as Oracle was about to close. I asked when. At the end of the week, the bartender answered.
That's all I know. Well, that and the night of August 29 at Oracle Tavern was lit.
The bar was slammed for much of the time that I was there. I ordered an Einstock on the first round and noticed that it was crossed off the beer list when I returned for round two.
It was a particularly hot and sticky night. The crowd migrated back and forth between the bar and the parking lot. We snagged a table right by the entrance, where we could hear everything well and quickly pop inside when we wanted to catch a glimpse of the stage. It wasn't that much cooler outside.
I'm not going to speculate on why Oracle Tavern closed. But, I do want to say that this is a real loss for L.A.
Over the past year, Oracle Tavern had become one of my favorite places to catch live music. They consistently booked quality shows with low or no cover charges. You could get good beer for prices that are reasonable in L.A. right now. Plus, it had the legit weird L.A. vibe that's missing from the vast majority of venues in the city.
Oracle Tavern's aesthetic was '90s coffee house, a mishmash of art and decor that probably shouldn't go together, but does. Here, Yoda portraits, art nouveau accents and a jellyfish mural all co-existed harmoniously in one space. The vibe was equally eclectic. Take that Tuesday night, for example, where Tinglez' disco set was part of a show that also included a singer-songwriter type of performance, noisy indie rock and a lecture on pterosaurs. Oracle Tavern reminded me of a lot of long-gone L.A. venues, from Common Grounds, the CSUN-adjacent coffee house I frequented as a teenager, to DIY venues like Pehrspace. It also gave me flashbacks to Hyperion Tavern and HM157 sometime around the early '10s, when we could show up not knowing what to expect, but with an understanding that it would always be a good time.
I went to Oracle Tavern for Sean Carnage's monthly Friday night shows, which was the catalyst for my LAist story, "A Wealth Of Inexpensive Concerts Happen In LA. So Why Are They So Hard to Find?" Those nights helped rekindle my love of live music and reconnect with the scene beyond my own DJ networks when it felt like so much was getting lost in the algorithm.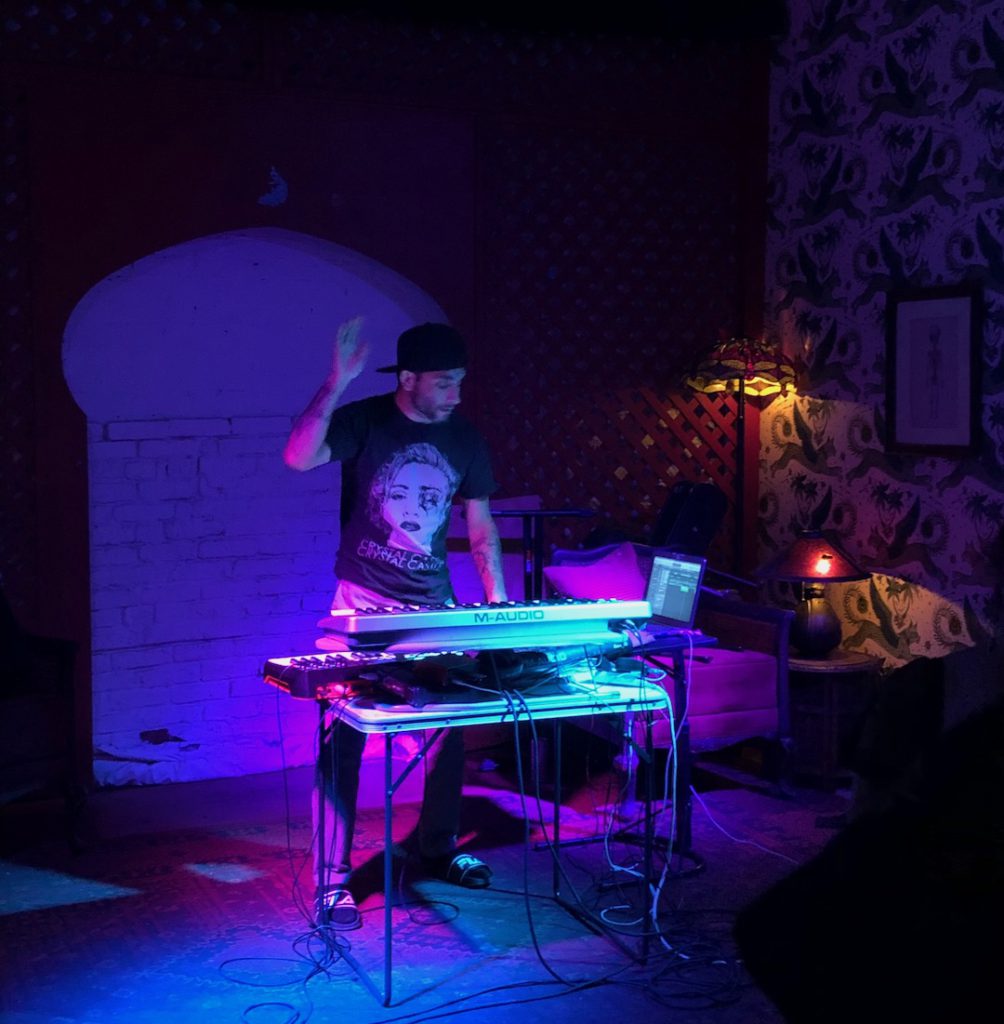 But, my favorite show at Oracle Tavern is one that I haven't written about yet. It was on a Wednesday night in mid-July and Carlos and I got there early because I had planned to interview ACIDTRAIN beforehand. (And I did, you'll see the story here soon.) We were able to catch all four artists on the bill— Care, Blaznjake, Gatatech and ACIDTRAIN— and each one of them killed it. It was a slow weeknight, but they all played with Saturday night, sold-out-show energy. We were so impressed that Carlos and I kept mentioning that show to each other in the days that followed.
Venues come and go frequently in L.A., but, in 2023, every bit of news like this hits a little harder. It certainly feels like there are fewer spaces here that attract cross-generational crowds interested in truly independent music and art.
Plus, there's no longer the support system that these kinds of venues once had. Local music and nightlife coverage has mostly vanished and what remains seems interested in trends that only exist on TikTok. Social media is useless. No matter what platform you use, the game is viral-or-nothing. It's disheartening and there isn't a single solution. At this point, all we can do is support and shout out the spaces we love and the people making these scenes happen as often as we can while we can.
Check out Los Angeles-based DJ Liz O. at one of her upcoming gigs.