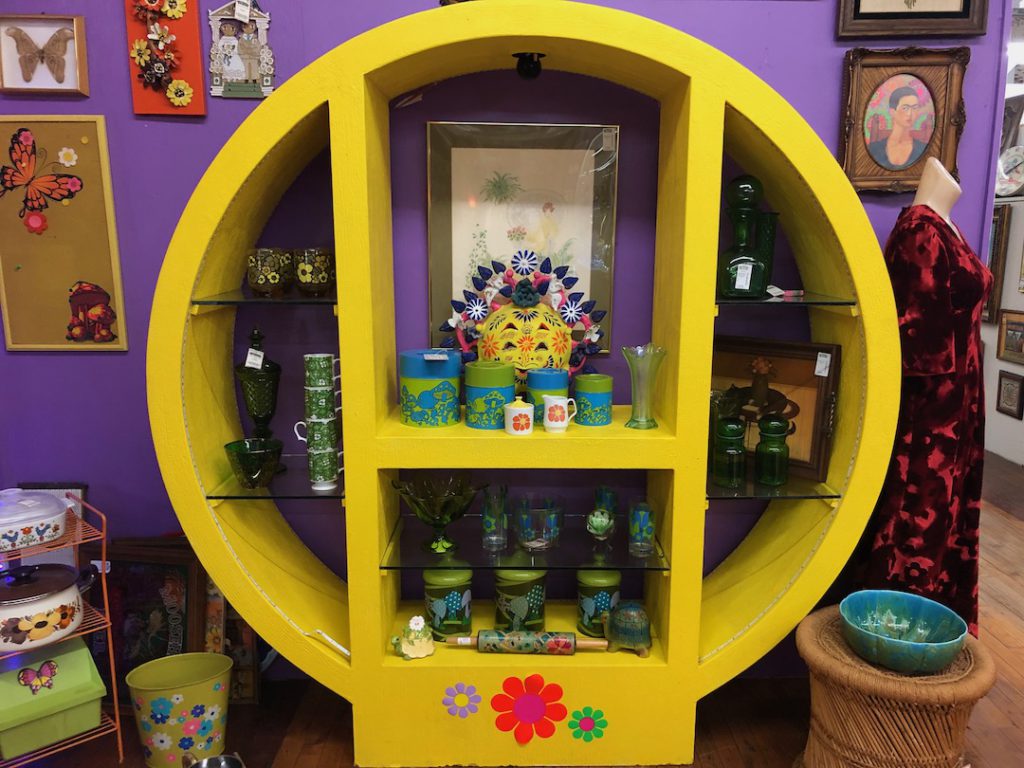 The best way to experience King Richard's Antique Center is when you have a lot of time on hand and, probably, a good amount of money to spend. However, on my most recent trip to the 57,000 square foot vintage and antique market in Whittier, I had neither and it was still a very good time.
King Richard's Antique Center is located in former citrus packing building that dates back to 1902. There are more than 300 booths set up across four floors of the building in booths that are jam-packed with stuff. Collectively, the shops sell everything from vintage clothes to retro toys to antique furniture, with a smattering of art, religious icons and vinyl in the mix. It's a lot to ingest and, if you aren't looking for something specific, it can be overwhelming.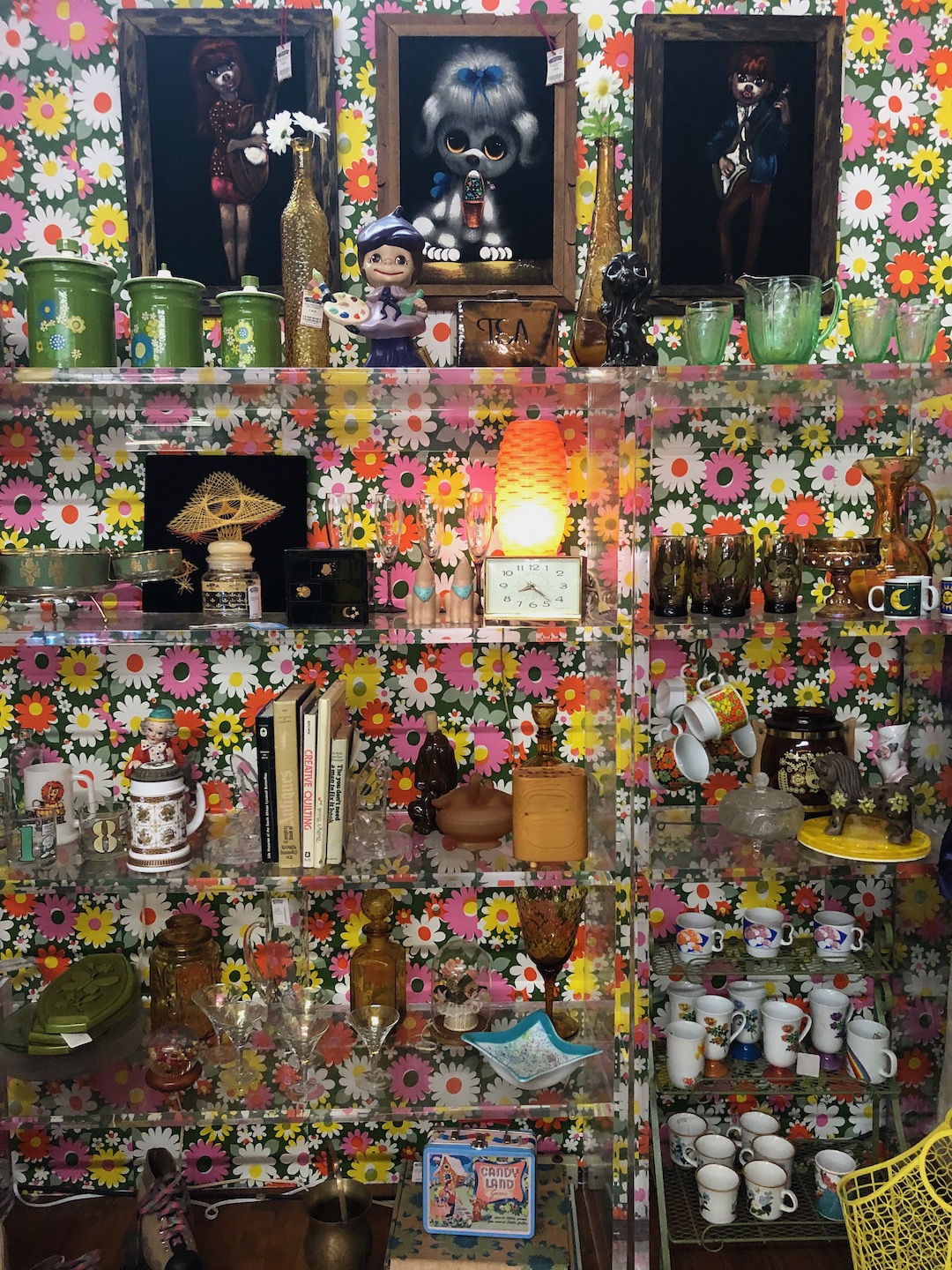 I made the trip with my husband to do some research for a story— you'll find out about that later— and intended to browse the aisles for an hour. Almost immediately after entering the building, I was distracted by two Keane kids hanging on the wall of a stall. That had nothing to do with research, although I did get to interview Margaret Keane, for Los Angeles Magazine back in 2018.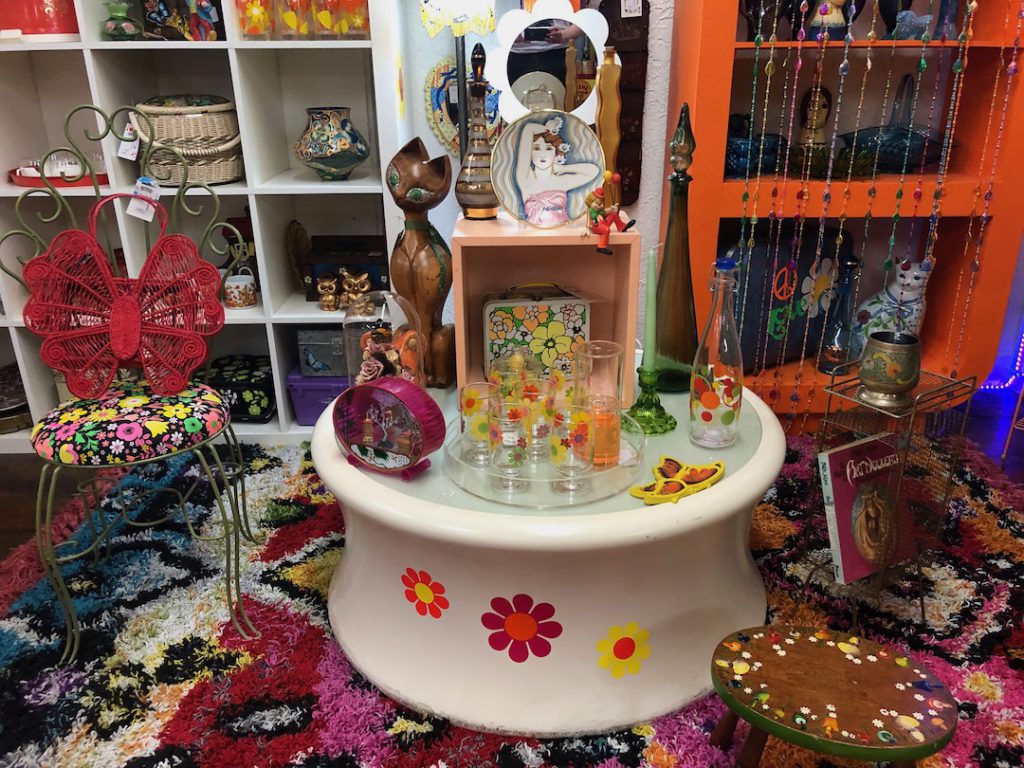 It's really easy to get distracted inside King Richard's. There are few, if any, clear surfaces here. Shelves are topped with mannequin heads, which themselves are topped with wigs and hats. Tchotchkes and glassware are displayed on end tables. Toys cuddle up against pillows and afghans on sofas. There's an ooh and an ah around every corner, from a pink and white St. John's Knit dress that had to be at least 50 years old to a Max Headroom puppet.
Technically, I was there for research, but, also, I half-hoped that there was a Barnabas Collins board game somewhere amongst the treasures at King Richard's. As far as I know, there wasn't and that's probably for the best. But, because I've spent altogether too much of this year watching Dark Shadows on Tubi, I felt this intense gravitational pull towards every booth with late 1960s/early 1970s clothing. I looked through the scarves (all the better to hide vampire bites) and costume jewelry before reminding myself that I have plenty of both at home thanks to the ladies in my family. I considered a black and white mini-dress and then convinced myself it will look terrible on me and put it back. Stick the plan, Liz, I silently scolded before turning another corner and dropping my jaw over a dog painting on black velvet or a macrame owl.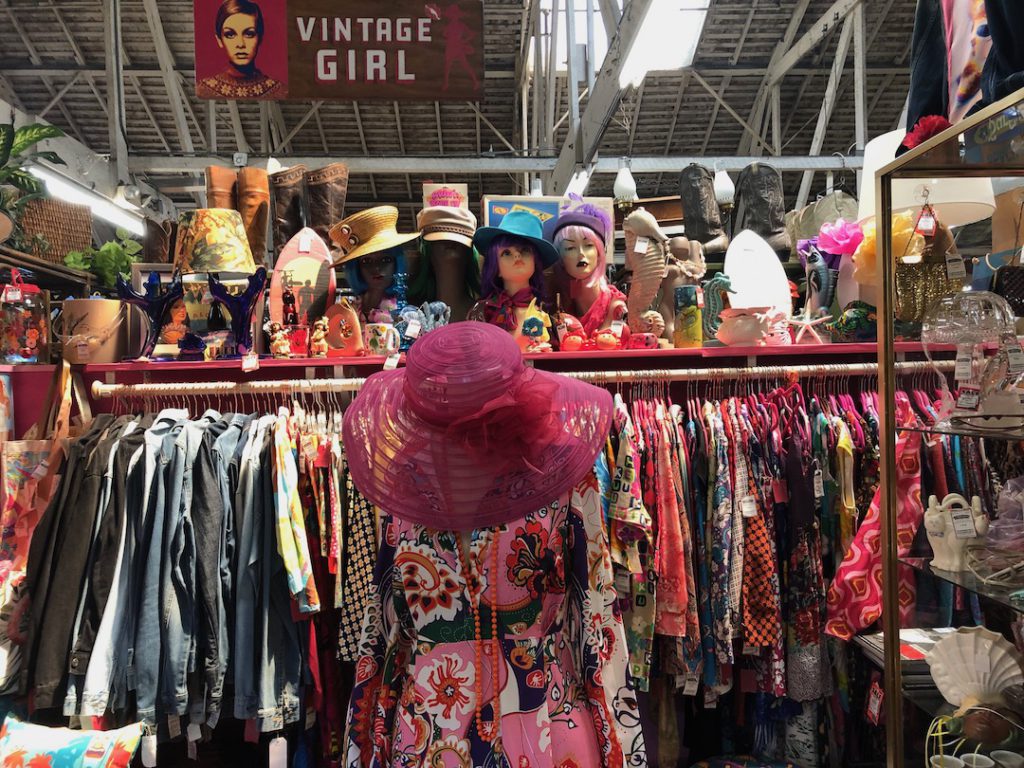 It took a lot of restraint to get through King Richard's in a reasonable amount of time. I mostly skipped over the records— shocking, I know— because then there would be no leaving until rush hour. Carlos did some digging and came out of King Richard's with a copy of We Are One by Pieces of a Dream.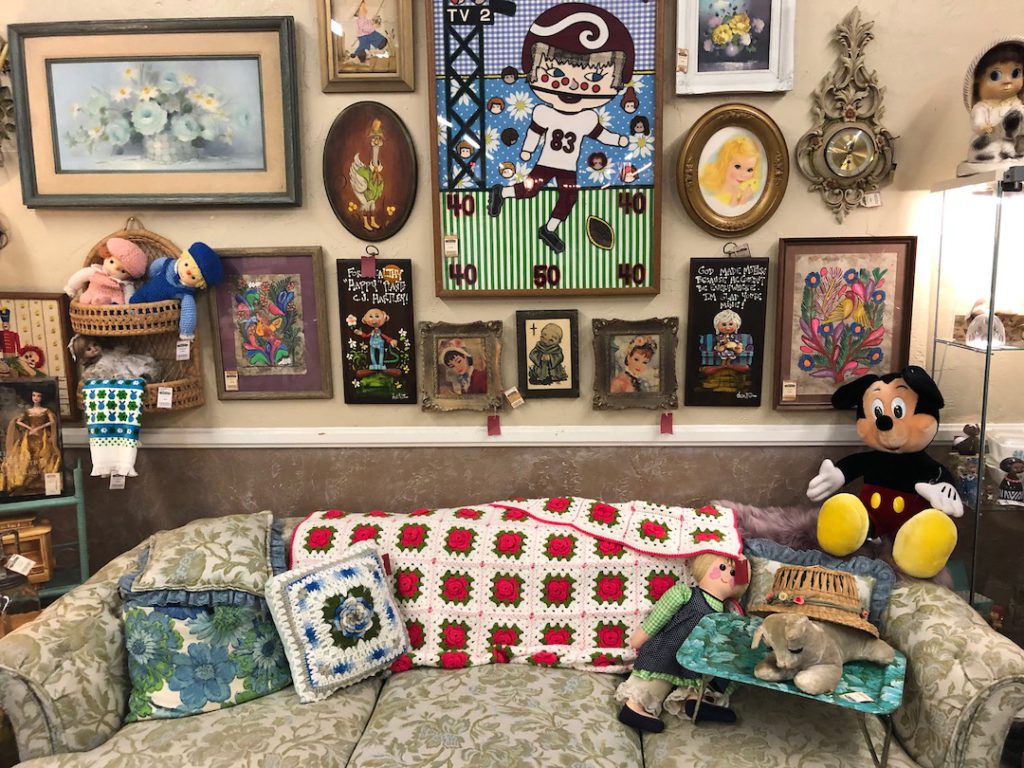 We had an hour to spend inside the antique center, but more than twice that amount of time passed before I bothered to check my phone. At that point, Carlos and I were eating lunch at Rey's Little Kitchen, which is located in the back of the complex, with an entrance facing the parking lot. Rey's is a breakfast and lunch spot— it's only open until 2 p.m.— with a mix of Mexican and American dishes. I got nopales and eggs, which was delicious, reasonably priced and very filling.
I have a better plan for the next time I head back to King Richard's: get there a little before the antique center opens on a weekday at 11 a.m., get breakfast at Rey's and then explore until about 1:30 or 2 p.m., which should leave enough time to get back downtown before traffic gets bad.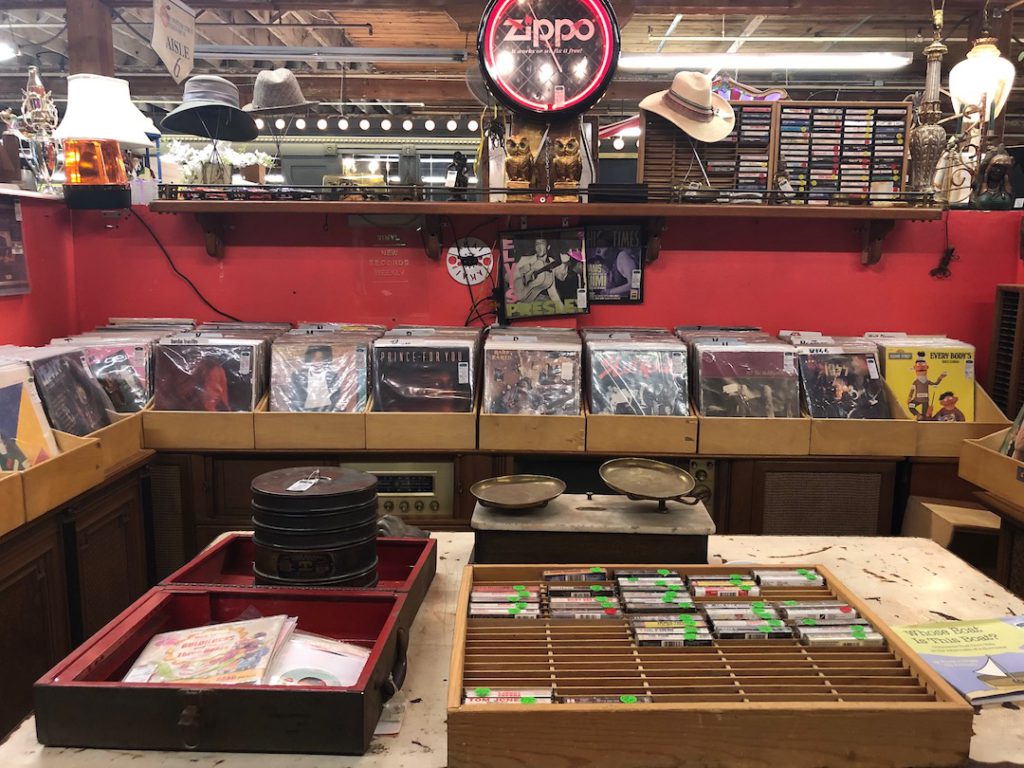 12301 Whittier Blvd., Whittier, CA 90602
562—698-5974
Weekdays— 11 a.m. – 5 p.m.
Weekends — 10 a.m. -5 p.m.
Tuesdays— closed
Rey's Little Kitchen
12320 Penn St., Whittier, CA 90602
Daily: 7 a.m. – 2 p.m. (opens at 8 a.m. on Tuesdays)
Check out Los Angeles-based DJ and writer Liz O. at one of her upcoming gigs.