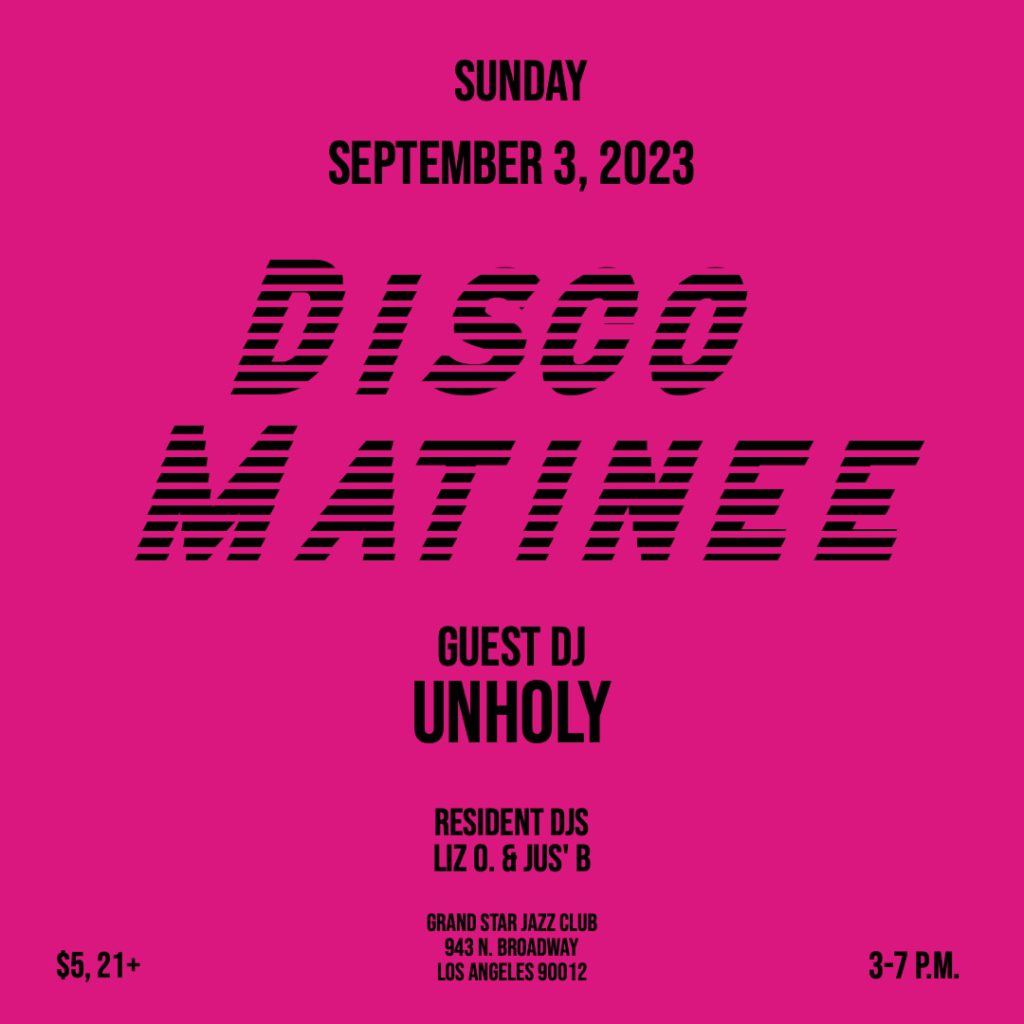 What are you doing Labor Day Weekend? If you're in Los Angeles, head down to Chinatown where I'll be playing twice at Grand Star Jazz Club over the holiday weekend.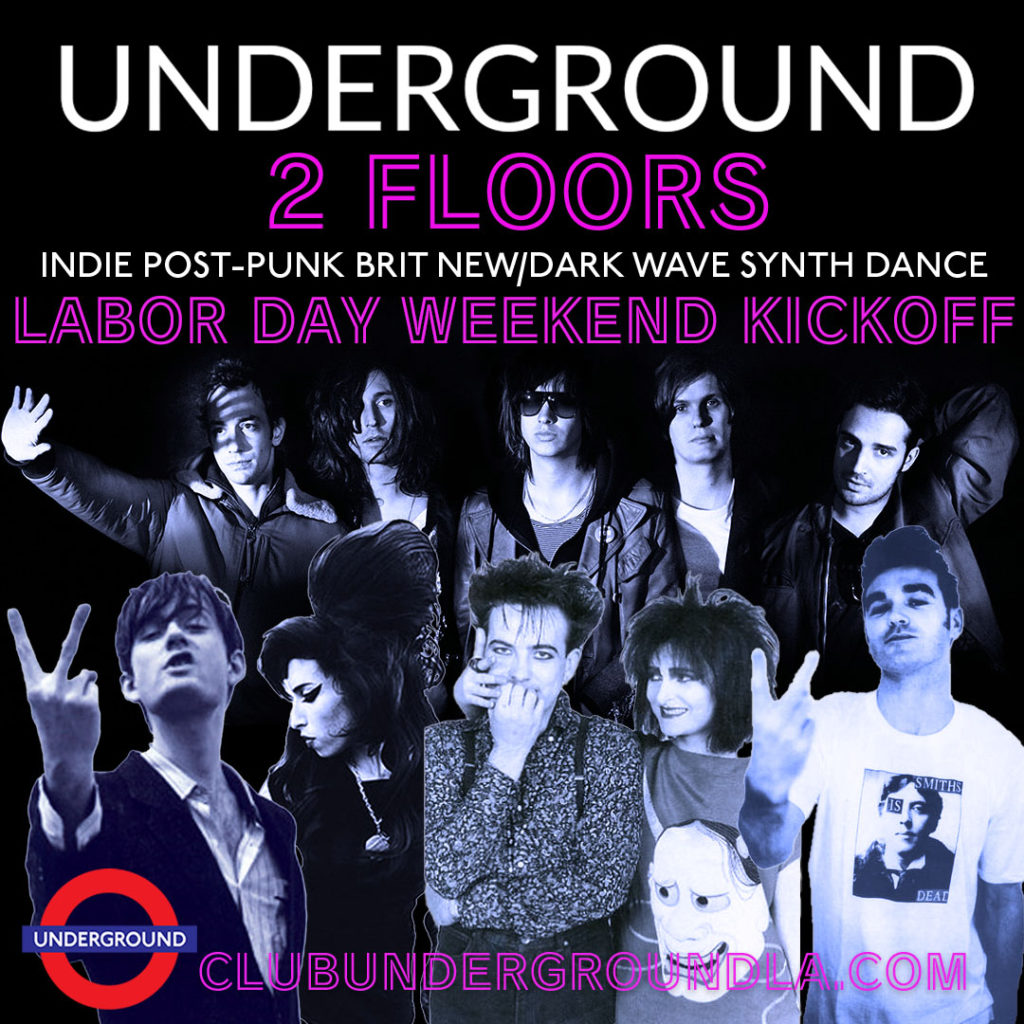 Larry G. and I will get your weekend started right at Club Underground. Both floors of the Grand Star will be open that night (I'll be on the second floor), where we'll be playing a mix of indie, post-punk, synthpop, classic alternative and so much more. Advance tickets are available now on Eventbrite for $8 so snap up yours as soon as possible.
On Sunday, Disco Matinee returns to the Grand Star for another afternoon of classic and contemporary disco. Joining Jus' B and me on the decks is special guest DJ Unholy. The party goes from 3 p.m. until 7 p.m. and there's a $5 cover (cash or Venmo) at the door.
The Grand Star is a 21+ venue located at 943 N. Broadway, inside Chinatown's Central Plaza, right next to the Bruce Lee statue. We'll see you on the dance floor.
Check out Los Angeles-based DJ and writer Liz O. at one of her upcoming gigs.