If you're planning to dance your way through Fourth of July weekend, I have some options for you.
I'm back at Underground on Friday, June 30 and it's my favorite theme, 2000s Nite! Dance with us to the indie jams of the 21st century, from White Stripes to Wet Leg. Tickets are available now online for $8 (they're $15 at the door), so snap up yours ASAP on Eventbrite.
Club Underground is every Friday night at Grand Star Jazz Club, located at 943 N. Broadway, right next to the Bruce Lee statue in Chinatown's Central Plaza. It's 21+
On Saturday July 1, Malvada and I are bringing a multi-genre selection from our record collections to Bigfoot Lodge. Catch us on the decks from 10 p.m. until close. Bigfoot Lodge is at 3172 Los Feliz Blvd. in Los Feliz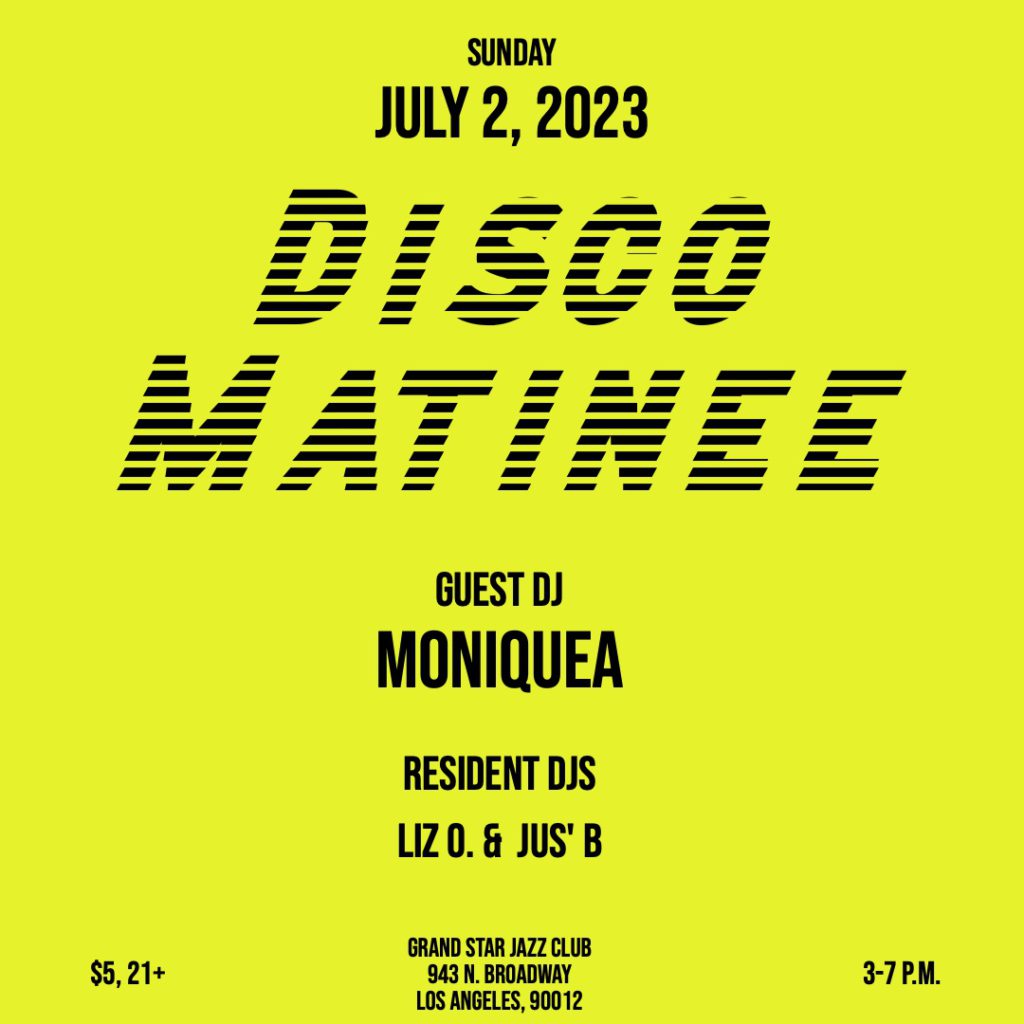 Sunday, July 2, marks the debut of Disco Matinee at Grand Star Jazz Club. Jus' B and I are your resident DJs and our first special guest is Moniquea. We'll be playing disco and related genres from 3 p.m. until 7 p.m. There's a $5 cover and it's 21+.
The Grand Star is located across Broadway from the Chinatown stop on the A Line, which now runs from Long Beach to Azusa, with stops throughout downtown.
Check out Los Angeles-based DJ Liz O. at one of her upcoming gigs.