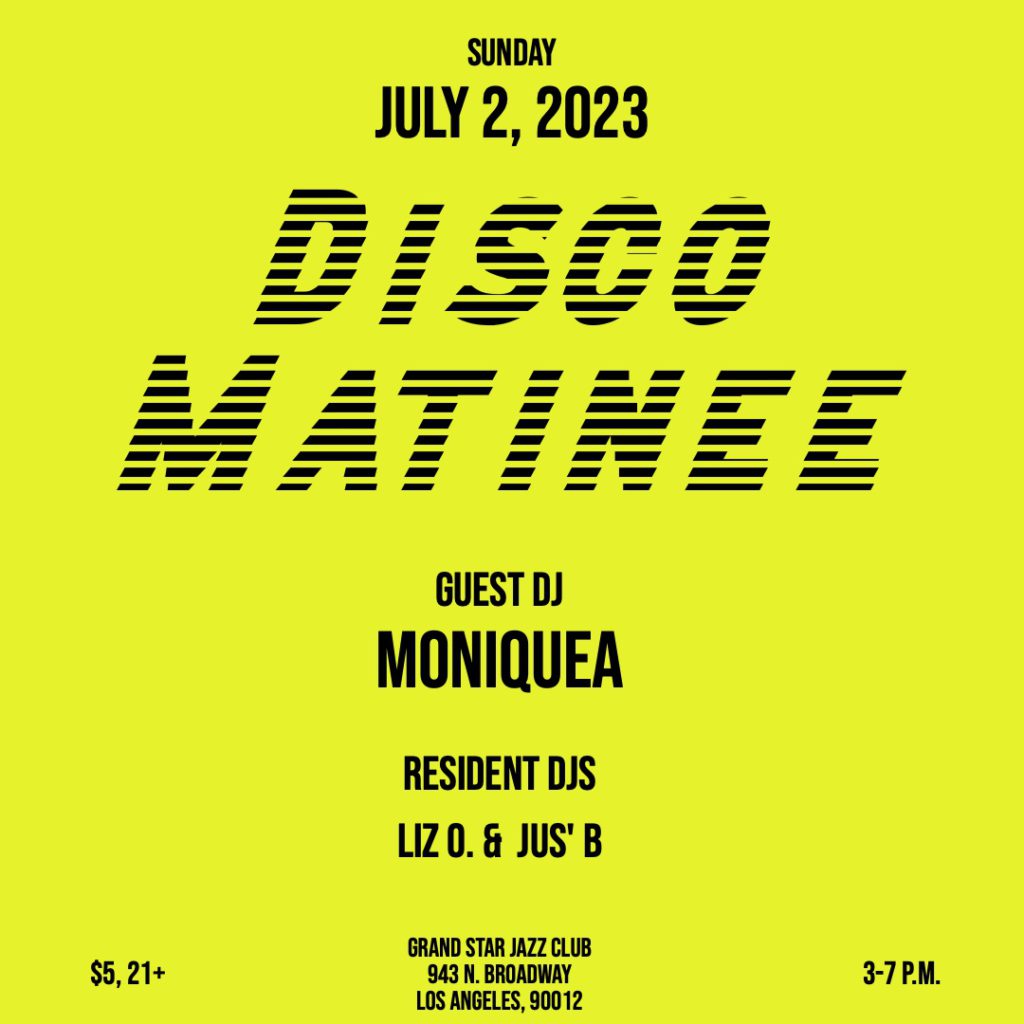 Disco Matinee is a new day party that my pal, Jus' B, and I are bringing to Grand Star Jazz Club on July 2 from 3 – 7 p.m. We hope you'll join us for an afternoon of good vibes filled with disco and related jams.
Our guest DJ for the inaugural Disco Matinee party is Moniquea, host of Dublab show "Jammin' Croquettes," as well as a stellar club DJ and recording artist. Head over to Mo Funk Records on Bandcamp to see if you can snag a copy of her collab with XL Middleton, the the 2023 European Tour exclusive flexi disc "Fade Away." (You can also hear the song in my latest Beatique mix.)
Disco Matinee is a 21+ event and the cover is $5 (cash or Venmo) at the door. You'll find Grand Star Jazz Club at 943 N Broadway in Chinatown, next to the Bruce Lee statue in Central Plaza.
Check out Los Angeles-based DJ Liz O. at one of her upcoming gigs.