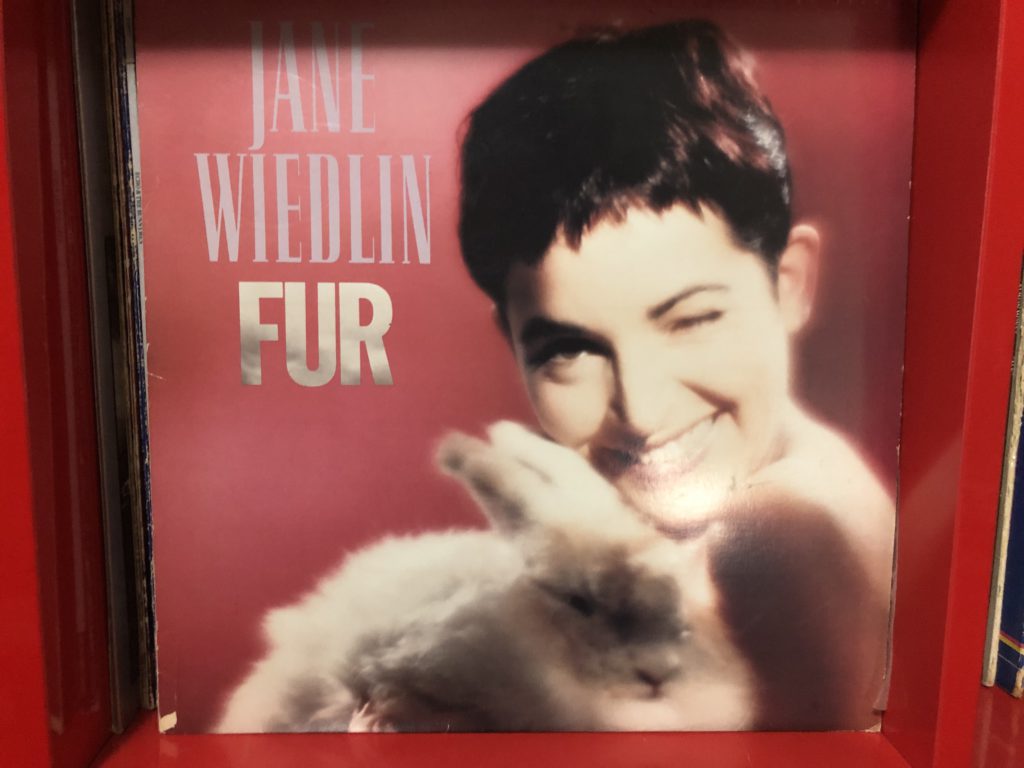 I'm constantly filing and cataloging my record collection. Every time, I think that I will devise the perfect system and reveal a latent talent for organization, like in Party Girl. But, once I get about halfway through the task, I realize that the system doesn't work as well as it should and start all over again. The only upside to this Sysiphean task— which, I suppose, is also very Party Girl— is that I inevitably reconnect with a handful of old records. 
This time around, I pulled a copy of Fur, the second solo album from Go-Go's co-founder Jane Wiedlin. I got the album as a Christmas gift when I was a kid and, back then, I was into "Rush Hour." You might not recall the song now, but, in its day, "Rush Hour" was a chart hit and, therefore, the sort of song that a late-'80s grade school kid who spent most afternoons listening to the radio and watching MTV would know. 
Decades later, as someone who spent her teen and adult years hopping back and forth between indie rock and dance music, I'm drawn to "Song of the Factory."
Fur was produced by Stephen Hague, whose credits from that era include Pet Shop Boys' albums Please and Actually, The Innocents by Erasure and New Order's single "True Faith," and his synthpop prowess is most evident on "Song of the Factory." The song itself was written by Wiedlin, Hague and Bruce Woolley, whose prior credits include co-writing "Slave to the Rhythm." 
The song opens with the line, "It is cold, but it is warm" and the music reflects that sentiment. An icy slap of a beat keeps time while the Moroder-ish disco groove warms up the dancers. Those are the attributes of a lot of '80s dance songs, but Wiedlin's vocals push the song forward by a few years. Her voice is airy and the melody has a dreamy quality to it, all of which foreshadows the (mostly British) indie dance artists of the early '90s. 
I've found very little information about the song to share. (There are tidbits about it in the Wikipedia entry on Fur, but they're unsourced, so I'm not relying on them.) However, it fits so well with what I've been listening to and playing lately that it's included in this month's Beatique mix. Hear in the second set sandwiched between new-ish tunes from Decisive Pink and Pale Blue. 
Check out Los Angeles-based DJ Liz O. at one of her upcoming gigs.