Our first Disco Matinee in July was a success, so Jus' B and I are heading back to Grand Star Jazz Club on Sunday, August 6 for another round. Joining us this time is guest DJ Televandalist, a longtime L.A. DJ who you may have seen play at parties like Perversion and Beat It. Check out his sets on Twitch or Mixcloud.
Disco Matinee goes down from 3-7 p.m. on Sunday, August 6 at Grand Star Jazz Club in Chinatown. It's located at 943 N. Broadway, inside Central Plaza, right next to the Bruce Lee statue. Cover is $5 and this is a 21+ only event.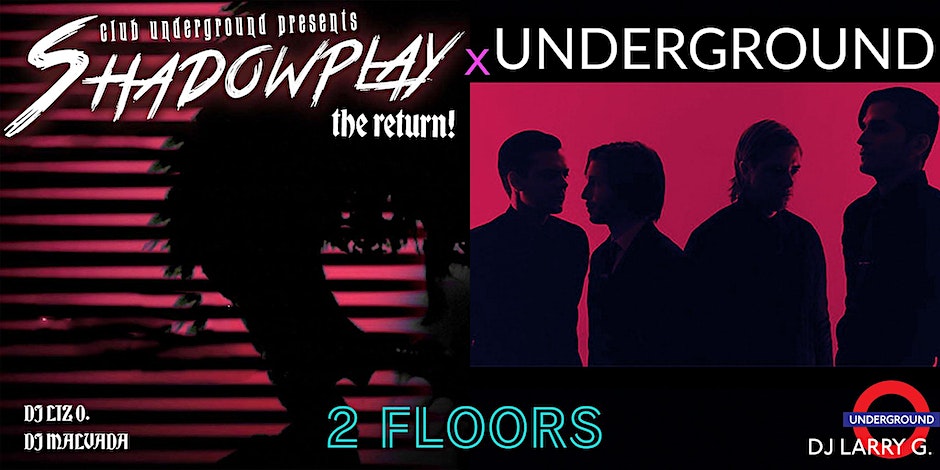 Before Disco Matinee though, you can catch me on Tuesday, August 1 at The Mermaid in Little Tokyo for L.A. Industrial's weekly Italo disco party, Dolce Vita. I'm playing from 9 p.m. until last call and there's no cover. Join me for a drink and good vibes at 428 E. 2nd St. This is a 21+ venue.
And, on Friday, August 4, Underground once again takes over both floors of the Grand Star. Join us for Underground x Shadowplay, with Larry G. playing all your favorite indie jams downstairs and Malvada and I dropping darkwave, post punk and more on the second floor. Advance tickets for Underground x Shadowplay are already available for $8 on Eventbrite. Get them now and then find us at 943 N. Broadway in Chinatown this Friday night. Party starts at 9:30 p.m. and it's 21+
Check out Los Angeles-based DJ Liz O. at one of her upcoming gigs.