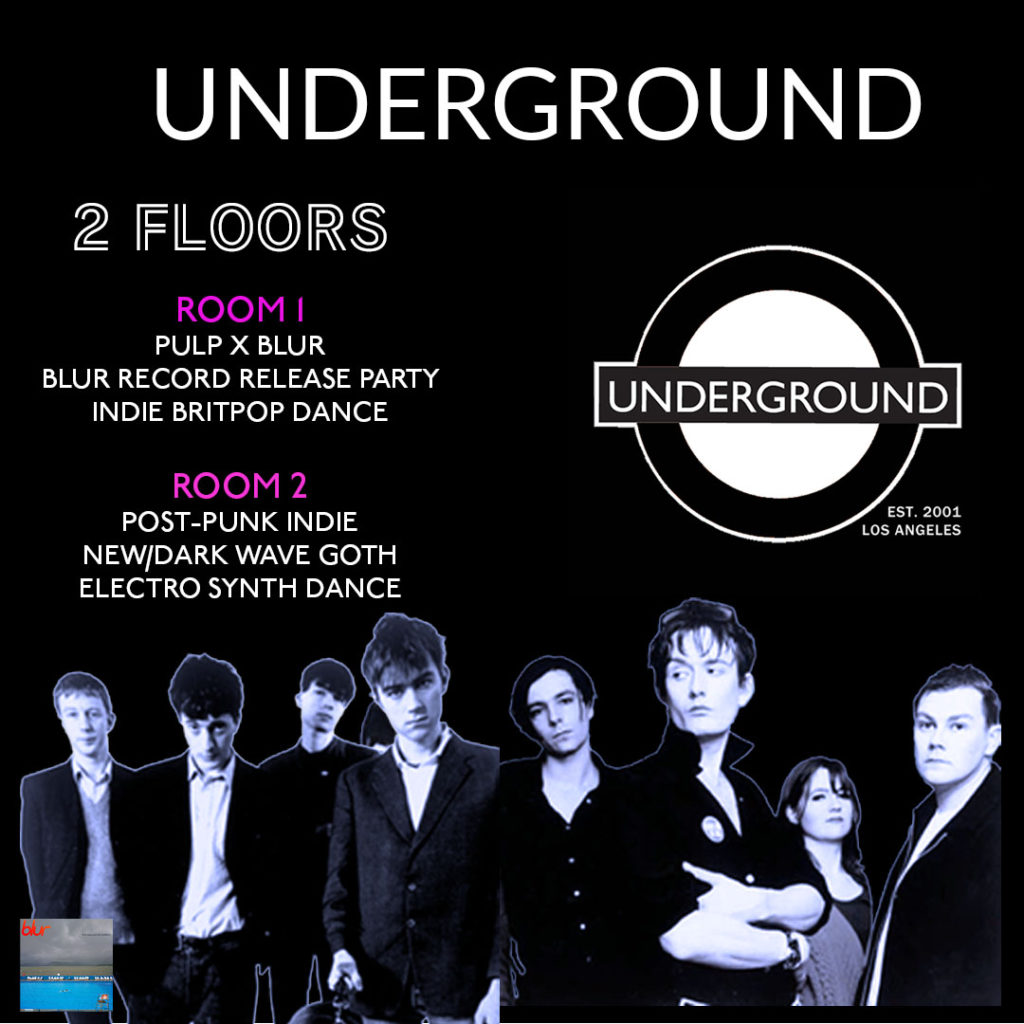 Blur has a new album, The Ballad of Darren, out and we're celebrating at Club Underground on Friday, July 28. Join Larry G. and me, Liz O., at Grand Star Jazz Club in Chinatown for Underground's Pulp x Blur night. Both floors of the club will be open. You'll get your fill of Pulp and Blur, plus an assortment of indie and Britpop jams, downstairs. I'll be upstairs playing a mix of post-punk, indie dance, new wave, darkwave, electro and synthpop jams.
Advance tickets are available now via Eventbrite for $8. Underground is a 21+ event and the party starts at 9:30 p.m. Can't wait to see you on the dance floor!
Check out Los Angeles-based DJ Liz O. at one of her upcoming gigs.