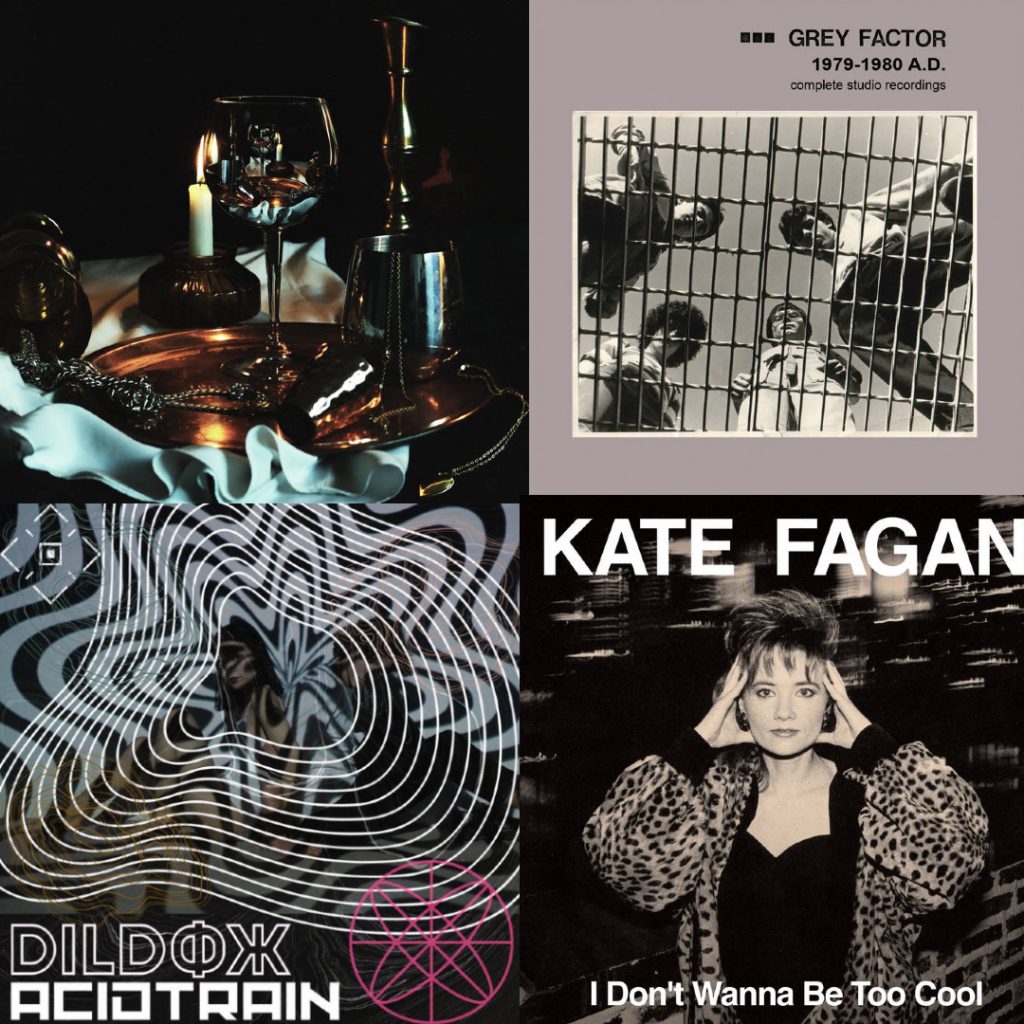 Since I'm playing a darkwave and post-punk set at Underground x Shadowplay this Friday night and have Disco Matinee coming up on Sunday, I wanted to bring together all those styles in this month's Beatique mix, which you can listen to now on Mixcloud or via the embed below.
I decided to kick off the first set with "Silicon Chip" by Basil Kirchin, which is used in the closing credits of M3gan. I finally got around to watching the movie a couple weeks ago after someone mentioned it to me on Instagram and loved it. The music in the actual movie was so much better than that viral trailer.
The first set also includes music from Grey Factor, an late '70s synth band from L.A. whose recorded music was only released a handful of months ago (and the U.S. vinyl just hit stores). I had the chance to interview Grey Factor for Southern California News Group's music section recently and the story just went live yesterday.
ICYMI, I wrote a story for LAist, "A Wealth Of Inexpensive Concerts Happen In LA. So Why Are They So Hard to Find?" In the story, I mention two local acts that I caught at Oracle Tavern, Dilddox and ACIDTRAIN. Both are included in this mix and the songs are pulled from their split EP, released in May via Love Shine Records. More recently, I caught ACIDTRAIN again at Oracle Tavern. Playing on that bill as well was Care, who I hadn't seen before that night. I really flipped over Care's track, "Movies," which you'll hear in the second set of this month's mix.
One final note is that the background music for the air breaks is the instrumental of "Star" by Peril.
So, here's the set list. Hope you'll give this a listen. Share it with anyone you think will like it. See you at the clubs soon.
Set 1:
Basil Kirchin — Silicon Chip
Cupid & Psyche – Angels on the Phone
Dildox – If I Die (Nonfiction Mix)
Kate Fagan – Something's Wrong
Decisive Pink – Ode to Boy
Grey Factor – Looking for the Hotel
Body of Light – Never Ever
La Femme – Lâcher de chevaux
ACIDTRAIN – Disco Lights
Set 2:
Yuksek, Alex Rossi, Jo Wedin — Fantasia
Care — Movies
Boys' Shorts – Days Without You (Original Mix)
Zoot Woman, Daddy Squad – A Habit I Can't Break (Boys' Shorts Extended Mix)
Chemise – She Can't Love You (Purple Disco Machine Edit)
Roisin Murphy, Jessie Ware – Freak Me Now (Extended Mix)
Daft Punk – Crescendolls
Pearl & the Oysters – Read the Room (feat. Laetitia Sadier)
Check out Los Angeles-based DJ Liz O. at one of her upcoming gigs.