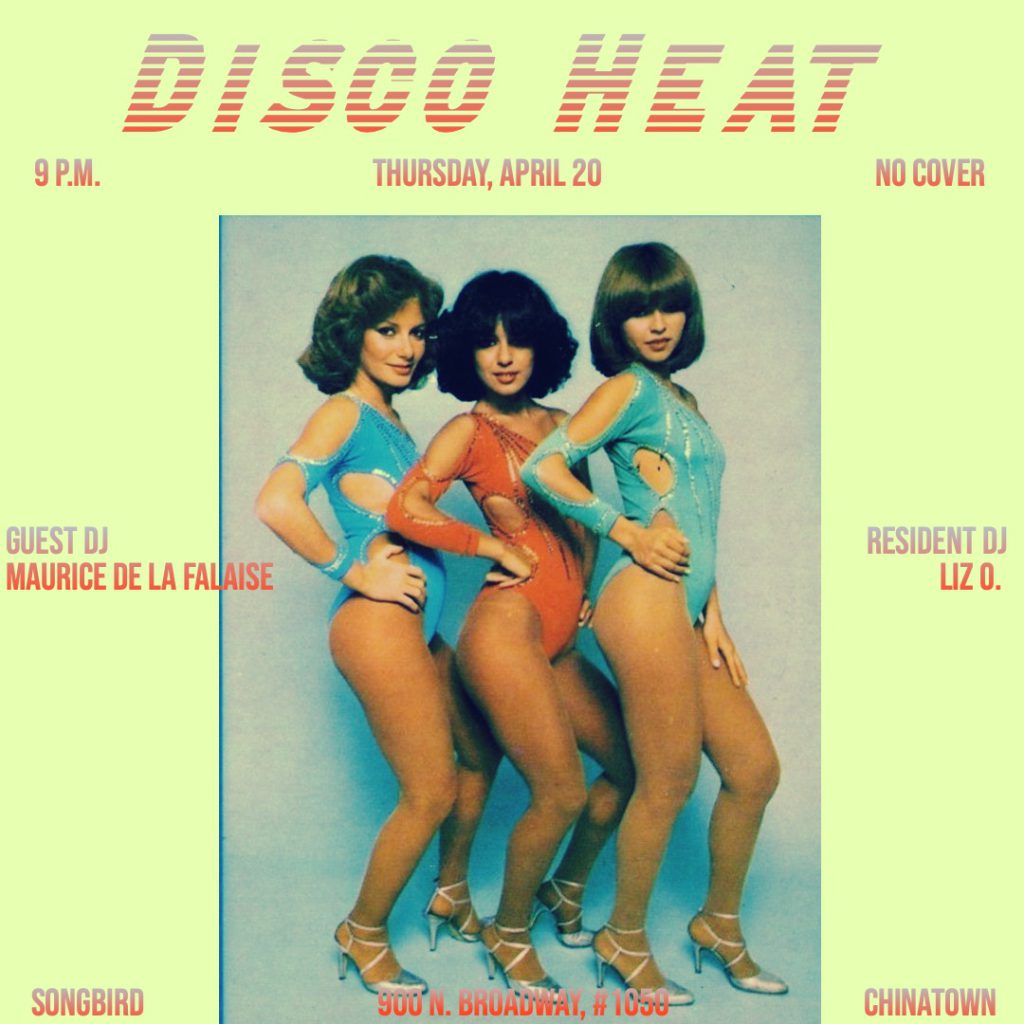 Disco Heat is back at Songbird on Thursday, April 20. This week, our guest DJ is Maurice de la Falaise. It's been IDK how long since Maurice and I have played together and I can't wait to hear what he has in store for his international disco set. The party starts at 9 p.m. and there's no cover, but I recommend that you RSVP on Eventbrite, Facebook or Instagram.
Getting there: Songbird is located at 900 N. Broadway, #1050 in Chinatown. It's on the corner of Broadway and College on the courtyard level of the Blossom building. It's that walkway that leads from Broadway to the Gold Line station. You'll see birds on the windows of what looks like a coffee place. That's Songbird. Come inside, then go through the fake refrigerator door and you'll find the bar.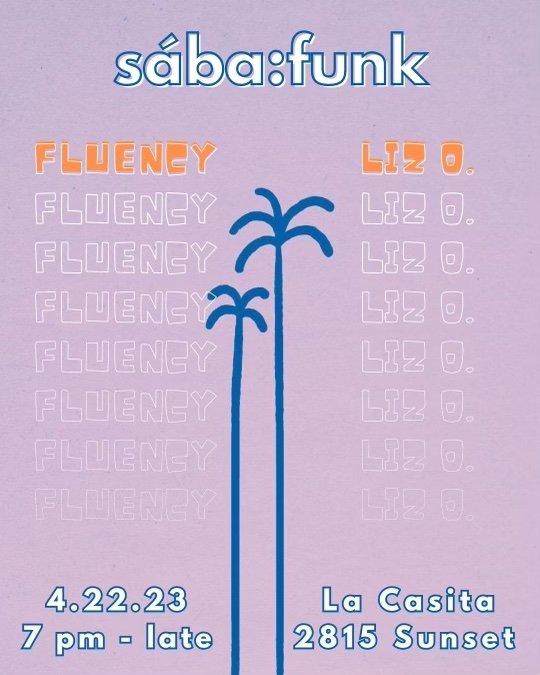 On Saturday, April 22, I'll be playing with Fluency at La Casita in Silver Lake for Sába:Funk. I always have a great time playing with Fluency– his set at Disco Heat in March was amazing– and I can't wait to play with him again. Catch us on the decks from 7 p.m. until late. La Casita is inside De Buena Planta at 2815 W. Sunset Blvd.
Catch Los Angeles-based DJ Liz O. at one of her upcoming gigs.