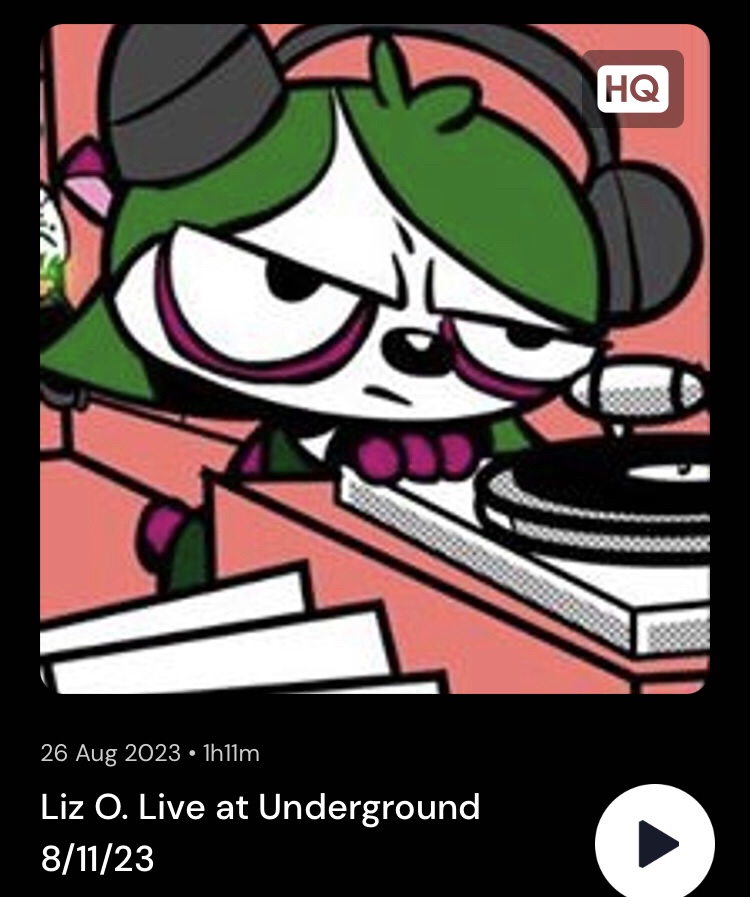 It took a while to get this recording on to Mixcloud, but you can now hear the first hour of my set from Club Underground for Gorillaz x Daft Punk night, recorded live at Grand Star Jazz Club on August 11, 2023.
Listen here or head over to my Mixcloud page.
I'll be back at Underground on Friday, September 1, to kick off Labor Day Weekend with Larry G. at Grand Star Jazz Club. Advance Tickets are available now on Eventbrite. Find me on the second floor, where I'll be playing from open to close. You can also catch me on Sunday, September 3 at Grand Star Jazz Club for the Labor Day Weekend edition of Disco Matinee. I'll be playing alongside co-resident Jus' B and special guest DJ Unholy between 3 and 7 p.m. See my previous post for more Disco Matinee details.
Here's the set list.
Daft Punk "Veridis Quo"
Alison Goldfrapp "Gatto Gelato"
Rheinzand "Love Games"
Khruangbin & Felix Dickinson "Time (You and I) (Put a Smile on DJ's Face Mix)"
Stone Roses "Fool's Gold"
Gorillaz "Lake Zurich"
Visage "Fade to Grey"
Desire "Liquid Dreams"
Depeche Mode "The Sun and the Rainfall"
Love and Rockets "So Alive"
Ladytron "Paco!"
The Human League "Love Action"
Gorillaz "On Melancholy Hill"
Daft Punk "Burnin'"
Saint Etienne "We're In the City"
Optometry "Chameleon"
New Order "Sub-Culture"
Chromatics, Maceo Plex "Shadow (Maceo Plex Remix) (Original Mix)"
Royksopp "Ice Machine (Ewan Pearson Dark Room Scene Remix)"
Gorillaz "Oil (feat. Stevie Nicks)"
Check out Los Angeles-based DJ and writer Liz O. at one of her upcoming gigs.