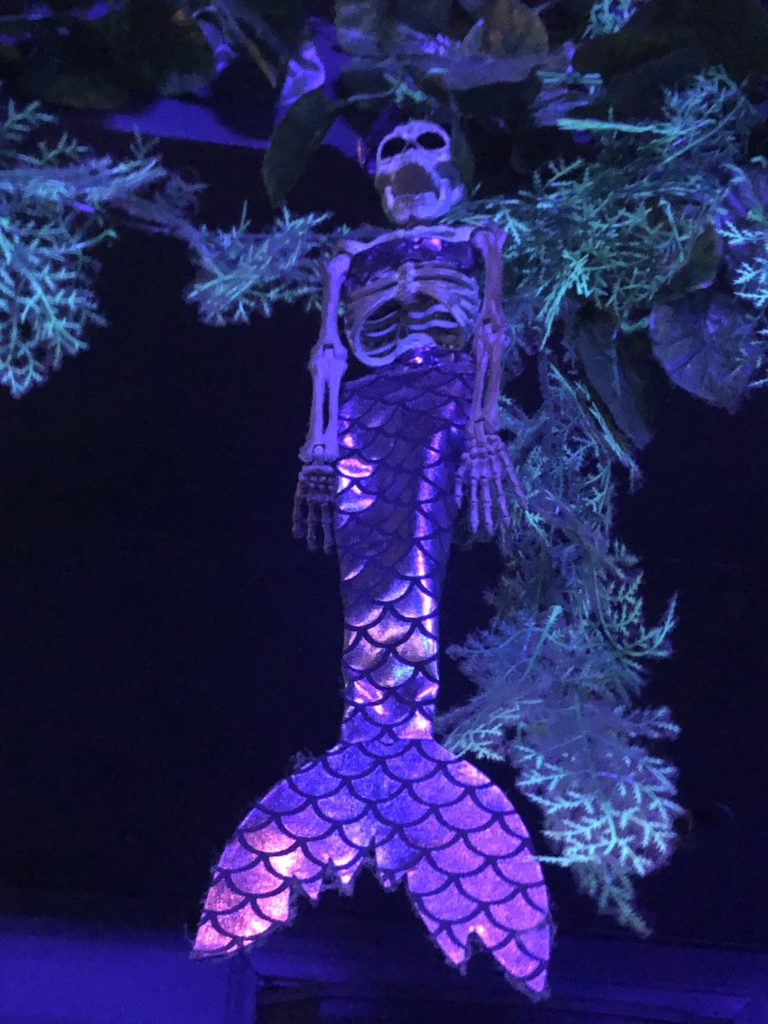 For years, I used to post most of my set lists. Then I stopped because I figured if people were that curious about what I'm playing, they would actually go to the party and Shazam (or, like, come up and ask me about) whatever song they don't know. Now I'm rethinking that because Shazam doesn't catch everything. Plus, I like having an archive and want people to actually know what songs are played. So, this is the set from Dolce Vita at The Mermaid on September 12, 2023.
The theme this time around was Italo and goth, which pushed me to think a lot about the intersection of those two things. I figured New Order was essential because of their "slightly sinister and gothic" roots as Joy Division, plus the influence of Italo, particularly Klein & MBO, on "Blue Monday." I also pulled quite a bit from my early '00s sets because those releases from International Deejay Gigolo and other dance Indies of the times were records I would frequently play with Italo disco and goth-adjacent synthpop.
One note about the set is that I listed everything as it's titled on the file. That should make it easier to track stuff down online. However, in the case of at least one of the edits played last night, it's not actually original artist or song title.
Fad Gadget "Back to Nature"
Wish Key "Last Summer (Vocal Extended Version)"
Giusy Dej "Follow Me (Hysteric edit)"
Pecado "Le Oculto"
Chromatics "Famous Monsters"
Sally Shapiro "Moonlight Dance (Tommy '86 Remix)"
Djedjotronic, Lokier "Are Friends Electric feat. Lokier (Original Mix)"
Visage "Fade to Grey (Extended Mix)"
N.O.I.A. "Stranger In A Strange Land (Club Mix 1983)"
Claude Nougaro "Nougayork (Pablo Bozzi 'Tolosa 4ever' Edit)"
Chris & Cosey "Obsession (Extended Mix)"
Depeche Mode "Everything Counts"
Hubert Kah "The Picture (Francois Kevorkian Remix)"
Siouxsie and the Banshees "Hall of Mirrors"
Saâda Bonaire "You Could Be More As You Are ( CheapEdits Rework )"
Liaisons Dangereuses "Los Ninos Del Parque (12″ Mix)"
Skatt Brothers "Walk the Night"
Holy Ghost, Nancy Whang "I Wanted to Tell Her"
Clio "Faces" (request)
Ivan "Fotonovela"
Angela "Fantasy"
Japan "Life in Tokyo"
Love and Rockets "So Alive"
Pet Shop Boys "West End Girls (Original Bobby Orlando Mix)"
Book of Love "Tubular Bells"
Fancy "Slice Me Nice (12" version)"
Ladies on Mars "Parker on Cowley"
Kano "I Need Love"
Klein & MBO "Dirty Talk"
Donna Summer "Our Love"
New Order "Blue Monday"
Divine "Love Reaction"
FPU "Racer Car (TGV Join In The Race Remix)"
Romina Cohn "The Night"
Maceo Plex, Chromatics "Shadow (Maceo Plex Remix) (Original Mix)"
Robert Gorl "Mit Dir (Extended) (Original Mix)"
Depeche Mode "But Not Tonight (Extended Mix)"
Sisters of Mercy "Lucretia My Reflection (12" Version)"
Marc Almond "Tears Run Rings (The La Magia Dance Mix)"
Alaska y Dinarama "A quien le importa"
Lime "Babe, We're Gonna Love Tonight"
Trans X "Living on Video"
Telex "Moskow Diskow"
Miss Kittin, The Hacker "1982"
Ken Laszlo "Hey Hey Guy"
La Bionda "I Wanna Be Your Lover (WLDV Edit)"
Sylvester, Patrick Cowley, Purple Disco Machine "Menergy (Purple Disco Machine Extended Remix)"
Giorgio Moroder "Chase – 1985 Remix by Brian Reeves – Remastered"
Nuovo Testamento "Heartbeat (Curses Remix – Edit)"
Fun Fun "Color My Love (Rivaz '80 Extended Remix)"
Master Plan "Electric Baile (Enzo Elia Vocal Edit)"
The Human League "The Things That Dreams Are Made Of"
Kano "IT'S A WAR (Purple Disco Machine & Lorenz Rhode Remix)"
Cerrone "Supernature (Ethan Wood Remix)"
Silent Circle "Touch in the Night"
Fun Fun "Baila Bolero (Krystal Klear Extended Remix)"
Cyber People "Void Vision"
Boy Harsher "Machina (feat. Mariana Saldaña)"
Sabrina "Boys"
Alexander Robotnik "Problemes D'Amour"
Yello "Bostitch"
The Flirts "Passion (Remix)"
My Mine "Hypnotic Tango"
Mr. Flagio "Take a Chance"
Q "The Voice of Q (The Reflex Revision)"
Pino D'Angio "ma quale idea (mikeandtess quick edit)"
Modern Talking "You're My Heart, You're My Soul"
Den Harrow "Don't break My Heart"
Curses, Perel "Gold & Silber feat. Perel (Original Mix)"
Pet Shop Boys "Domino Dancing"
Sandra "Maria Magdalena"
Ministry "Work for Love"
Raf "Self Control"
Savage "Don't Cry Tonight"
Soft Cell "Say Hello, Wave Goodbye"
Slava Tsukerman "Me and my Rhythm Box"
Goblin "Suspiria"
Liz O. is an L.A.-based writer and DJ. Read her recently published work and check out her upcoming gigs.