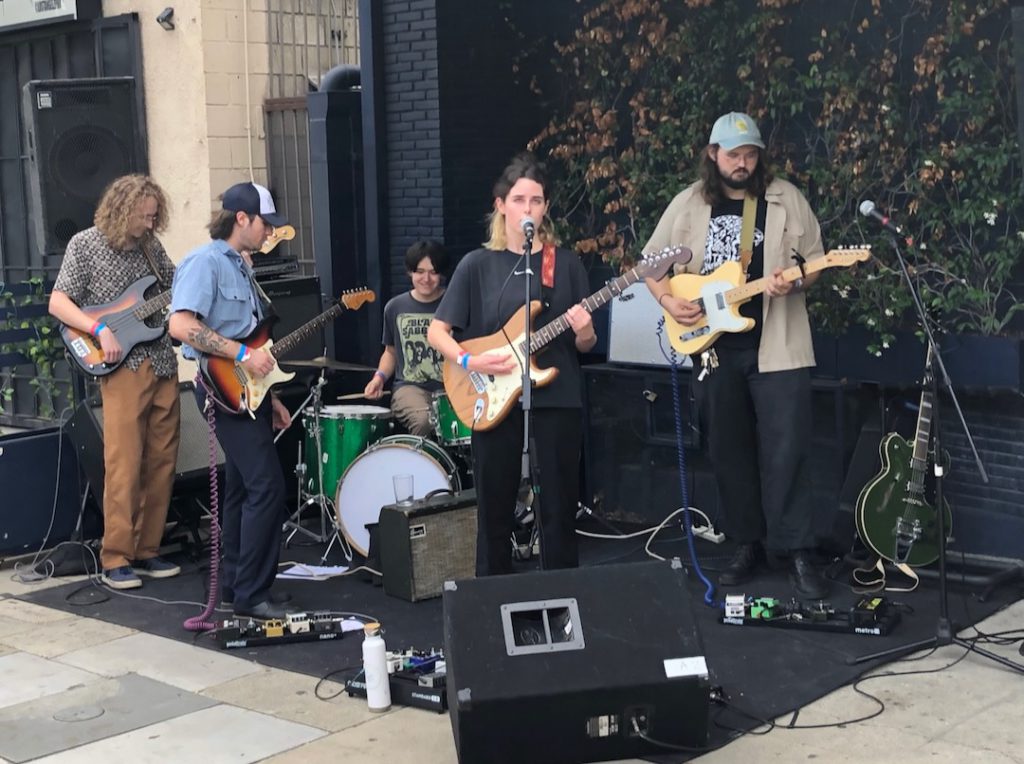 For one baffling moment, the thought of walking the 1.2 mile stretch of Sunset Blvd. between Spacedust and Bar Henry for Echo Park Rising on Saturday afternoon sounded doable. I quickly came to my senses and vetoed that option, though, on account of it being somewhere around 90 degrees, per the weather app on my phone. Plus, the list of things I wanted to do that day was out of control. So, instead, I stuck around Bar Henry long enough to see Nolune, Micah Preite and Datamaps play fantastic sets on the sidewalk as traffic whizzed past us.
You're never going to do all the things that you want to do. No amount of to-do lists, planners, notifications and life hacks will change this and anyone who tells you otherwise is full of shit. Still, you can have a very good day/weekend/life even if you don't hit all the goals or have all the experiences. Maybe it will be better than you expected.
Take last weekend as an example. There was so much happening in Los Angeles, much more than what was on my list of concert and club recommendations. In fact, after I posted that list, I found out about other events that should have been included. Tight schedules formed in my mind as I plotted to drop by most of them. Of course, that wasn't possible. It wouldn't have been possible even if I were a more efficient person. That's okay.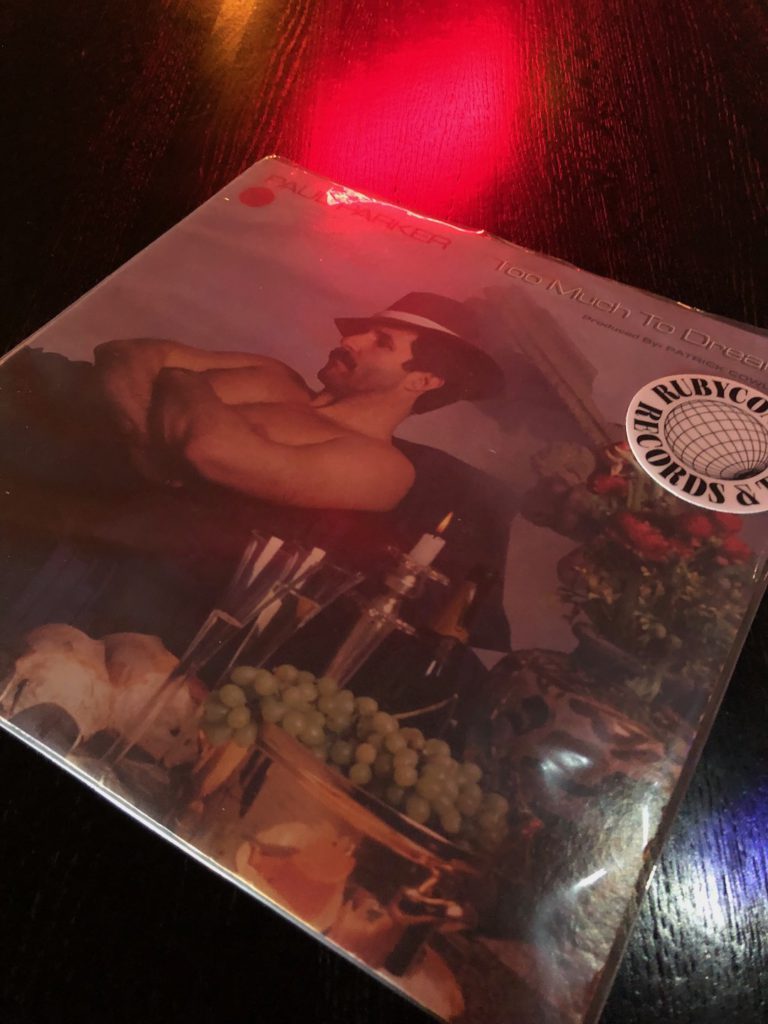 Before the weekend, my plans were ambitious. That all changed by Saturday morning. The previous night, I played open to close in the upstairs room at Underground and it was lit. I was in such a good mood at the end of the night that I couldn't get to sleep until after 3:30 a.m. Then I woke up far too early, turned on some music thinking that would help me get back to sleep, but I just ended up focusing on the new Slowdive album instead. So, I was zombified until somewhere around 11:30 a.m., when I finished a pot of coffee and put on a yoga/pilates video.
Even a few hours later, I could feel the heaviness of a sleepless night while walking down Sunset Blvd. I slipped in and out of a couple vintage shops. A Brujeria t-shirt displayed on a wall amidst a collection of high-priced concert t-shirts shocked me awake. Back in high school, when a friend with a knowledge of metal that was unparallaled amongst our schoolmates put the band on a mix tape for me, I never would have expected to see a Brujeria t-shirt hanging above a Rolling Stones one in a shop full of collectibles.
I walked back towards Bar Henry, arriving just when the sidewalk concert was about to start and sticking around to catch three out of five bands. Nolune, Micah Preite and Datamaps all played sets that felt intimate even though we were all standing outside on a very busy L.A. street.
Later that night— after a long, sweaty walk home and a take-out dinner— Carlos and I headed to Melody Lounge so that we could catch Moniquea, who is a phenomenal DJ and played the first Disco Matinee party that Jus' B and I threw at the Grand Star back in July. She played "Young Guns (Go For It)," the Wham! song, which I thought had made my night complete. But, a few songs later, Moniquea dropped a tune with airy female vocals and a beat that slapped. It felt familiar, but neither Carlos nor I could name it, so I ran up to the tiny, corner DJ booth in the bar and asked. Moniquea told me it was Kitty Grant and showed me the 7" for "Glad to Know You."
I looked up the song later and realized that it was a cover of a song by Chaz Jankel, who had previously played with Ian Dury, with whom he co-wrote "Glad to Know You." (Jankel also wrote and originally performed "Ai No Corrida," which later became a Grammy-winning hit for Quincy Jones.) No wonder I instantly loved it.
After Melody Lounge, we hopped over to the Grand Star for Décadanse, which is the monthly French pop party with DJs Pierrot and Fifi Laroux. It's one of my favorite club nights in Los Angeles, in part because I don't know French pop all that well. Plus, I don't know the language at all, so, even the songs I know, I don't understand.
We walk inside as the epic chorus of Images' song "Les Démons de Minuit" descends on the packed dance floor. I only know this song because of Decadanse and I love it. "Les Démons de Minuit" sounds like it belongs in a 1980s vampire movie. (And the video is basically a mini horror movie.)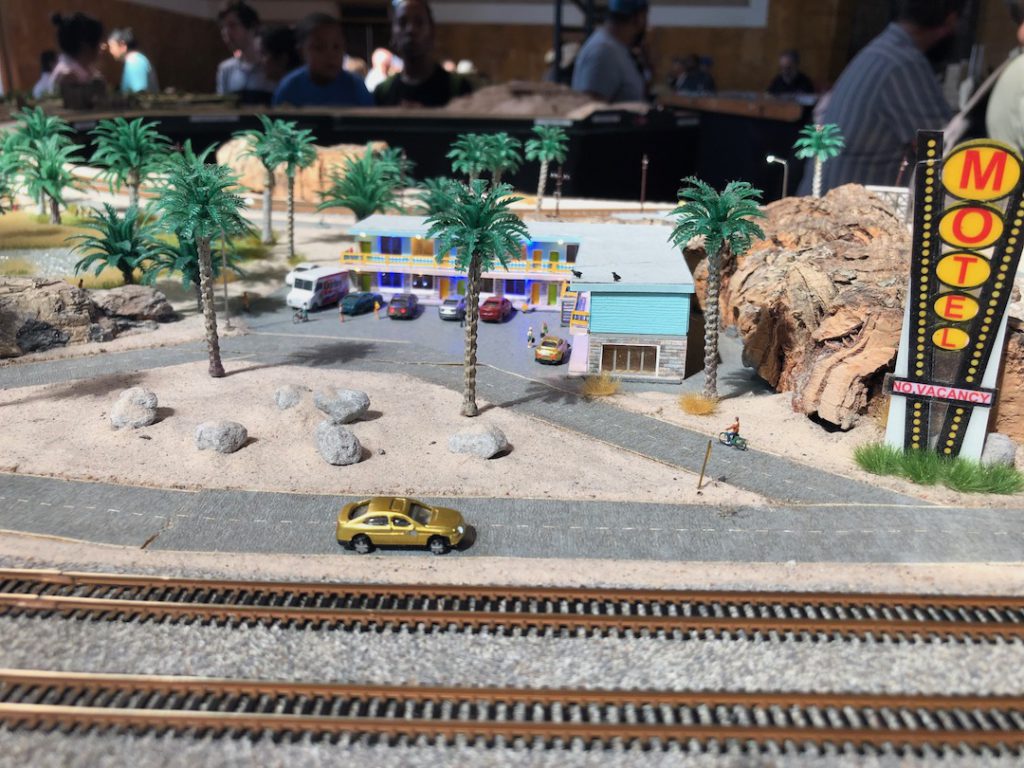 I don't know this when we walk into the club, but this song will haunt me. I will wake up the following day with it stuck in my head. It will follow me to Alamo Drafthouse, where there's a record swap, as I flip through Rubycon's crates and buy a Paul Parker record. It will travel with me to Union Station as I maneuver my way through the crowds at the Train Festival to oggle the miniature buildings and landscapes displayed off the lobby. It will not leave me alone until I'm back at home listening to Patrick Cowley-produced disco on the album that I just bought.
I didn't go to all the events on Saturday. Nor did I check off everything on my to-do list that Sunday. Still, I woke up Monday morning with a few tunes running through my brain, a new record in my collection and a little bit of inspiration, so it was a win. 
Liz O. is an L.A.-based writer and DJ. Read her recently published work and check out her upcoming gigs.