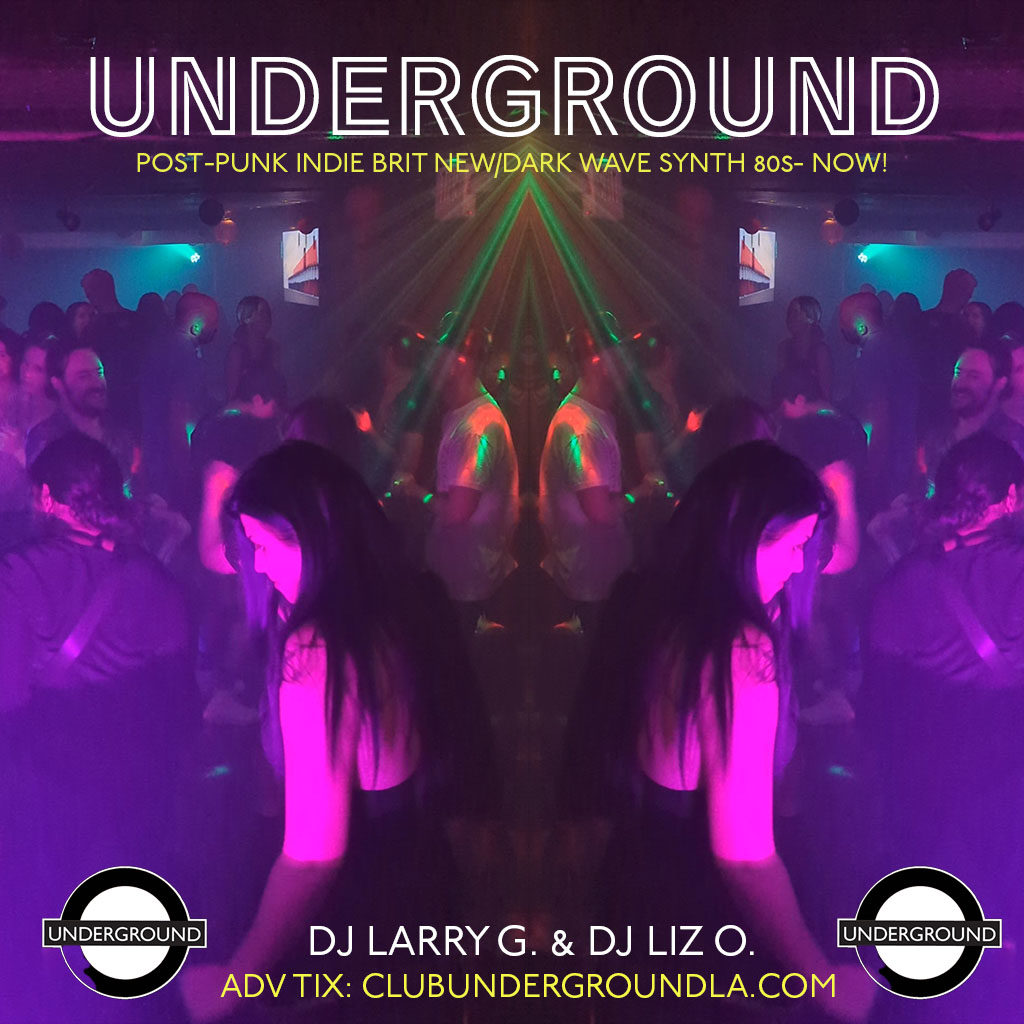 It's only Monday, but I'm posting to remind you to make your plans for the weekend now. This Friday, November 3, I'll be back at Grand Star Jazz Club for another round of Larry G's long-running indie dance club Underground. Tickets are available now on Eventbrite, so scoop up yours as soon as possible.
Last Friday's Halloween party at Underground was a blast. It was so much fun to see everyone from Elvis to Marge Simpson out on the dance floor. If you want to see what I played upstairs, check out the set list and get ready for another Friday night full of indie, alternative, post-punk, Britpop, new wave, darkwave jams and more. See you on the dance floor!
Grand Star Jazz Club is located at 943 N. Broadway, inside Chinatown's Central Plaza, next to the Bruce Lee Statue. This is a 21+ event.
Related:
HERE'S WHAT I PLAYED FOR CLUB UNDERGROUND'S HALLOWEEN PARTY ON OCTOBER 27, 2023
HERE'S WHAT I PLAYED AT CLUB UNDERGROUND ON OCTOBER 6, 2023
Liz O. is an L.A.-based writer and DJ. Read her recently published work and check out her upcoming gigs.