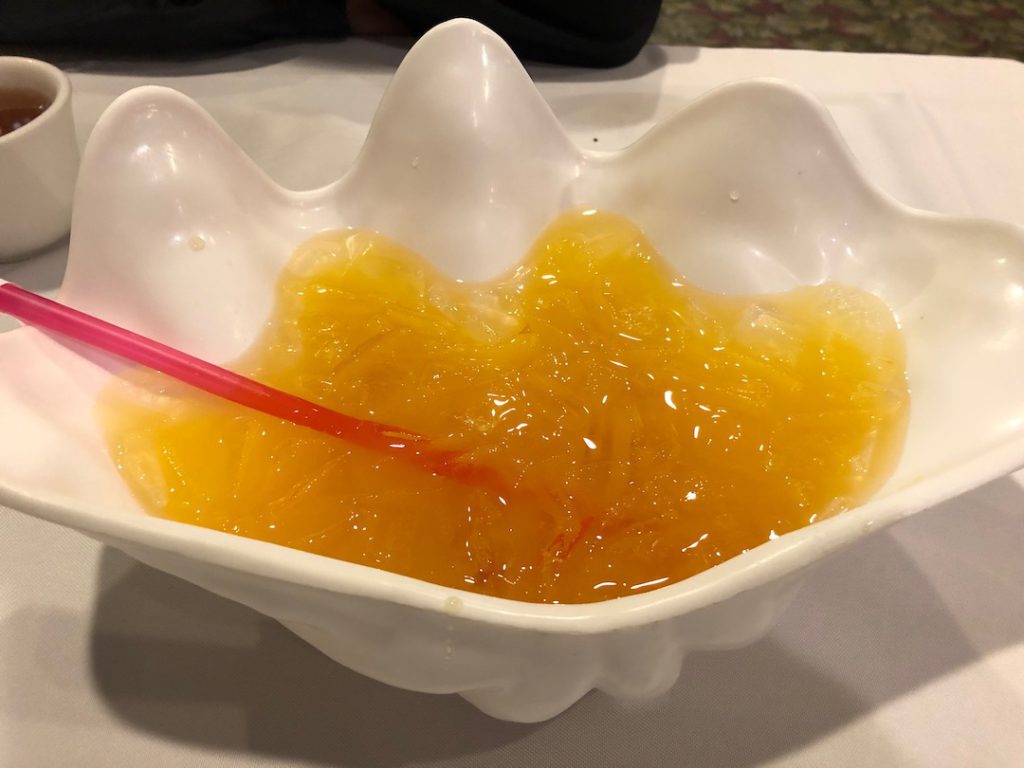 I have yet to drink my way through the cocktail menu at Golden Dragon in Chinatown. I've made enough of a dent in it, though, to tell you that the piña colada, with a kick of coconut in its frothy top, is my favorite. But, the mai tai, Singapore sling and scorpion bowls are all worthy dinner companions as well. Even better, all of the drinks mentioned here, and most of the cocktails on Golden Dragon's menu, are $8.50*, which is a downright deal for a mixed drink in Los Angeles right now. In fact, it's lower than what I've seen during happy hour at multiple places downtown.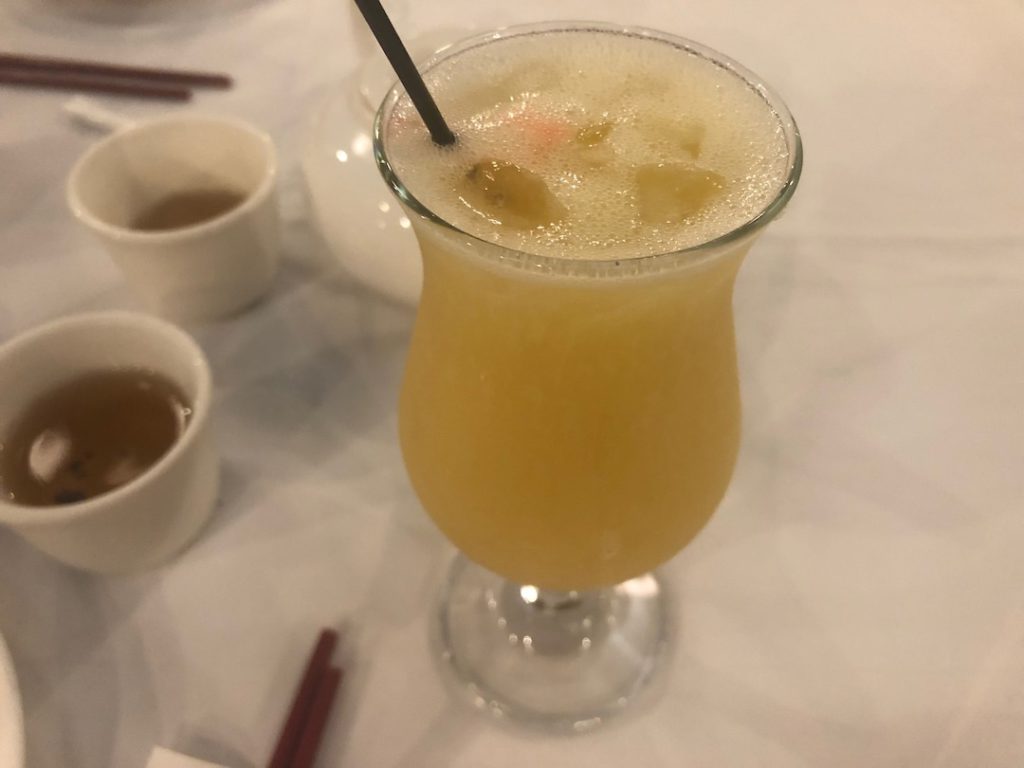 Golden Dragon is one of those restaurants that people love, but gets virtually no hype. Anytime I mention it to one of my friends, or just post it on Instagram, the response is, "Oh, I love that place." On my last excursion there, I overheard someone at a table full of cellphone-scrolling, 20-somethings dressed in platform shoes tell the waiter, "We love coming here."
Dating back to 1962, Golden Dragon is a banquet hall-style restaurant, with partitions that open to reveal more dining areas. Recently, there was an event going on when I was there. My gaze stretched beyond at least two open screens and I gasped, thinking that this restaurant is massive and I never even realized it.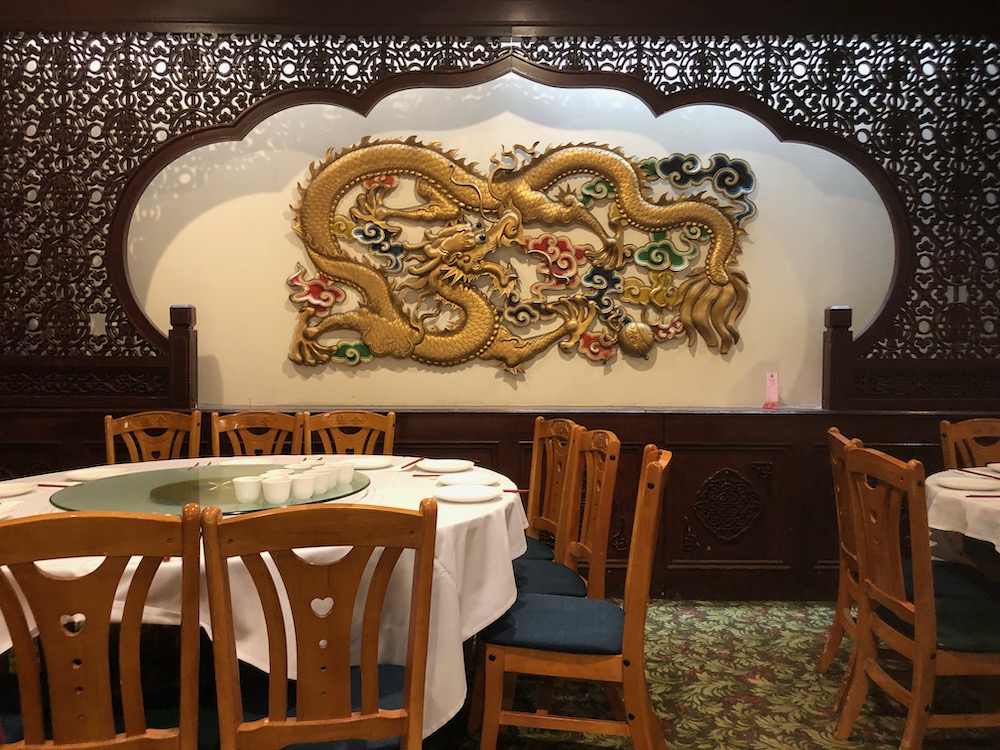 There's also a small bar in the front that's outfitted in dark wood, black leather and dim lighting, which is exactly the way a 20th century bar, and perhaps all bars, should be. In the main dining room, there is always something to see, from the two dragons on one side of the room, to the patterned wallpaper on the other and the cranes painted on a room divider in the back. 
Golden Dragon is a vibe. You can imagine yourself here back in the days when people dressed up for dinner and smoked everywhere, sipping on a cocktail in the bar as you wait for your table, where you will inevitably order another round.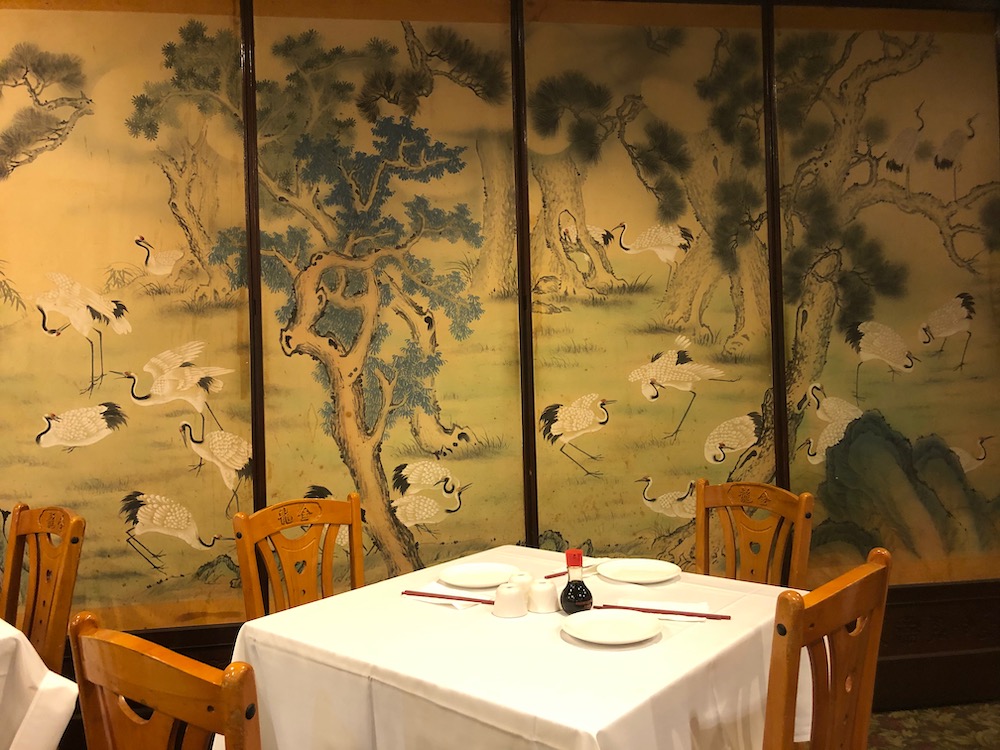 However, Golden Dragon is a casual restaurant. You won't have to dress up to eat here. It can be busy in the evening, usually later in the week, when there are more families in the neighborhood. My ideal night to go is Monday. There are usually only a few other tables of people in the restaurant then. 
The cocktails are the real deal at Golden Dragon, but across the menu, prices are reasonable for Los Angeles in 2023. I can't speak to the dim sum menu, since I only come here in the evening, but the dinner items typically run from about $13 to $16. The portions are ample. My husband and I usually get either a rice dish or chow mein, plus a chicken dish (my favorites are the lemon filet chicken and the tangerine chicken) and come home with enough leftovers for dinner the following night.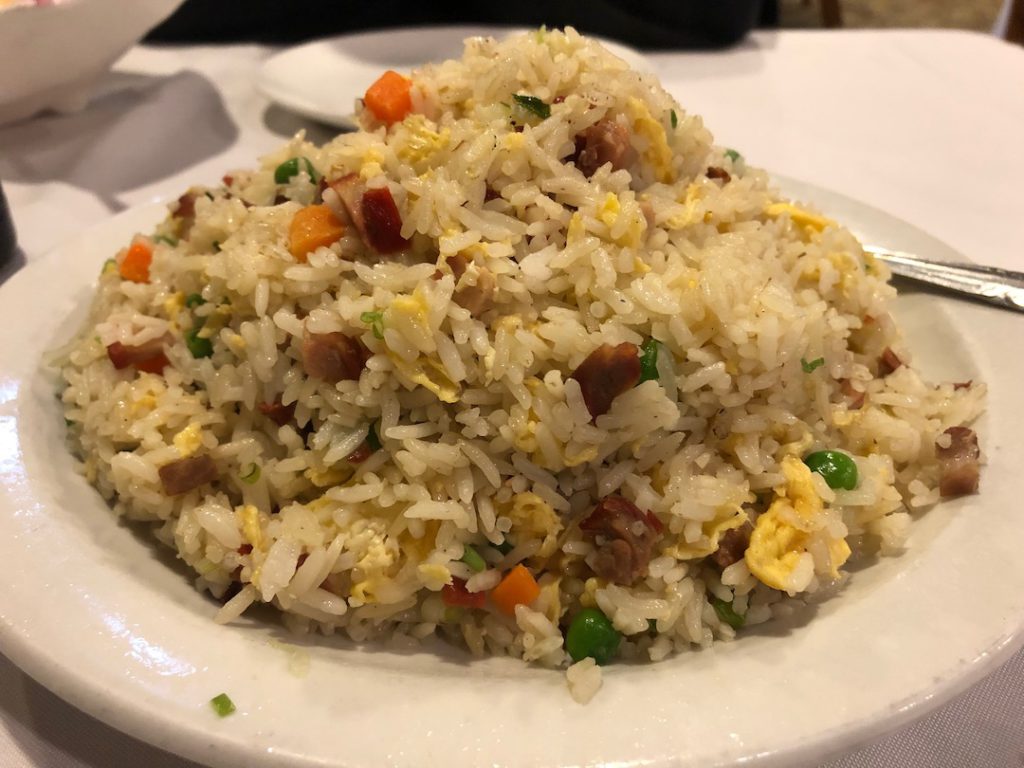 960 N. Broadway, Chinatown 90012
213-626-2039
Daily, 8:30 a.m. – 9 p.m. (dim sum service until 3 p.m.) **
*All prices are according to the in-house restaurant on my most recent visit. If I found out that they've changed, I'll amend the post. 
** Hours were confirmed by a phone call to the restaurant. If they change, I'll amend the post.
Liz O. is an L.A.-based writer and DJ. Read her recently published work and check out her upcoming gigs.