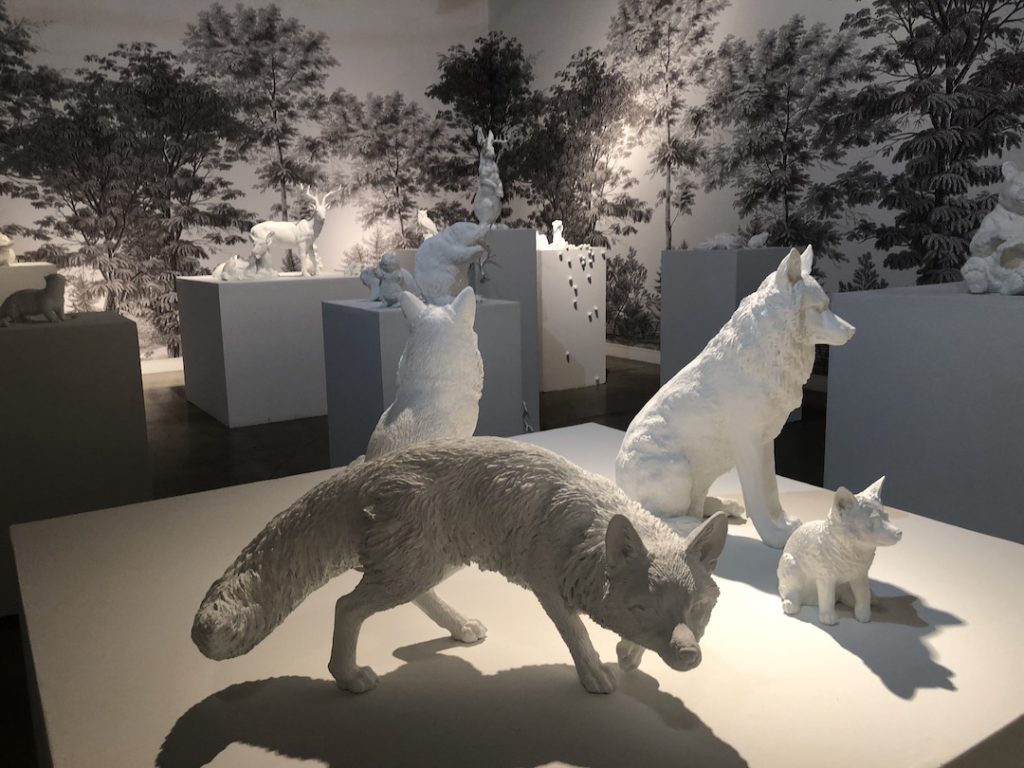 If you're interested in new contemporary art, you really should visit Corey Helford Gallery. Founded in 2006 by Jan Corey Helford and television producer Bruce Helford, this hub of pop surrealism, street art, new figurative art and related styles has hosted shows from the likes of Eric Joyner, D*Face, Kristen Liu-Wong, Brandi Milne and so many others. But, what's really cool about CHG is that the frequent shows here are accessible whether or not you're able to buy art.You don't need to wait for an opening or make an appointment to visit. They have regular, open hours five days a week.
I've been to a lot of openings at Corey Helford Gallery over the years (and have written about the gallery, multiple times, as well) but I prefer to visit during the regular hours to see the current shows without a big crowd. With three galleries inside a 12,000 square foot space, there's always a lot to see.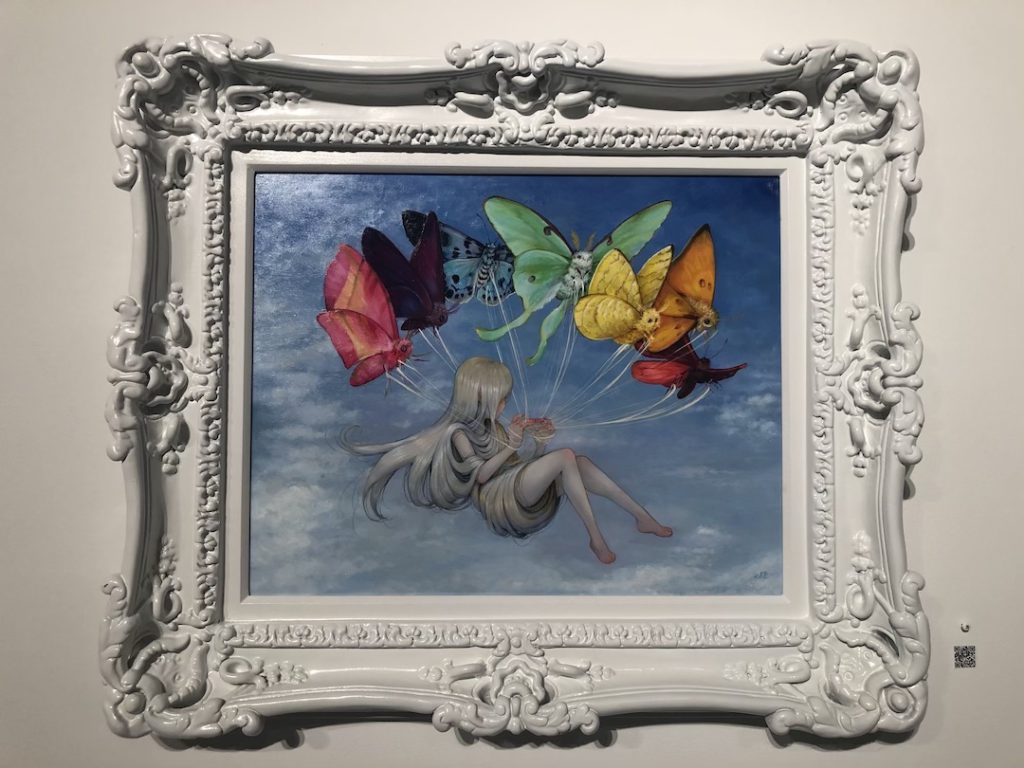 On my most recent trip to CHG, I caught Camilla d'Errico's solo show, "Nurtured by Nature," in the main gallery. It's a massive, beautiful show that explores the connection between humans and nature with works inspired by the Pacific Northwest that speak of issues like environmental conservation. In addition to a paintings and sketches, there's an installation of animal sculptures, all white as a nod to ancient Greek sculptures, that addresses the damage humanity has done to the environment and points to the urgent need to change course.
During the same trip, I also got to check out Luke Chueh's solo show, "Peering Through the Darkness." I loved his use of shadows and light in pieces like "Clouds" and "Outside Looking In." The third gallery featured Kitty Bungalow's "Buy Art, Save Kittens" fundraiser, a group show with pieces from Gary Baseman, Albert Reyes, Sage Vaughn, Stephanie Inagaki and others.
CHG is half-hidden amongst the warehouses on Anderson Street. You'll want to keep your eyes peeled for the gate surrounding the parking lot when you driving between 4th and 6th Street. There are spaces available for visitors in the lot. When you enter, look for print outs at the front desk and around the gallery entrances to guide yourself through the show. Some exhibitions, like in Camilla d'Errico's show, might have QR codes that bring up info on the individual works, which is helpful.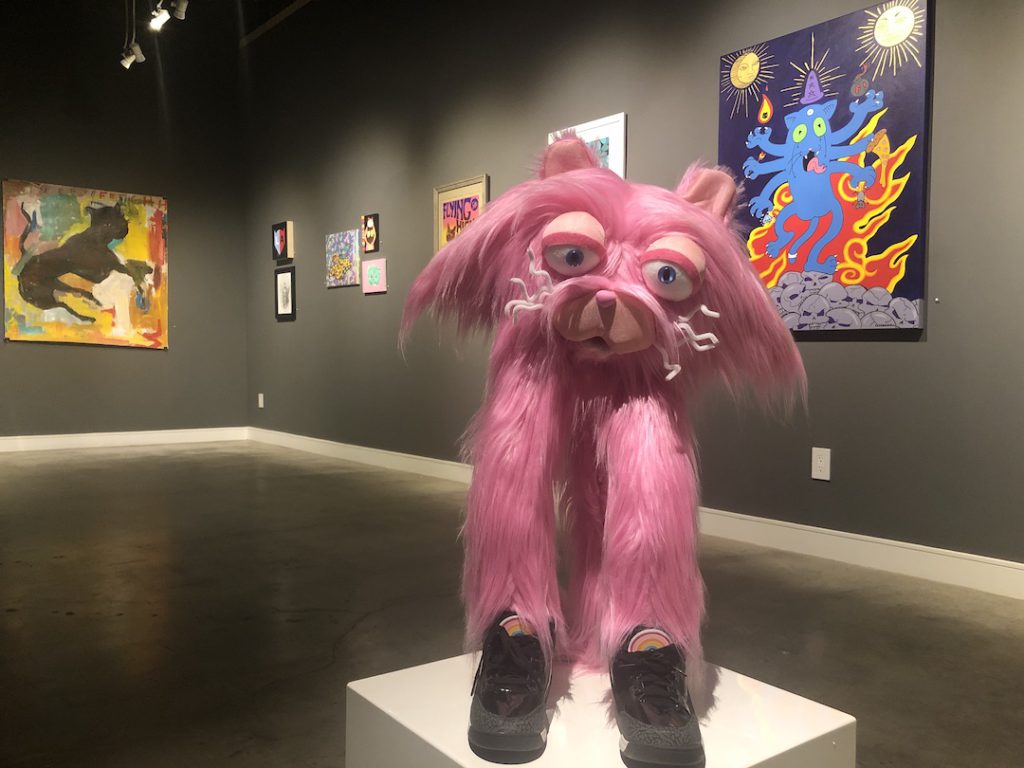 While CHG is located less than a mile from the Metro E stop at Pico/Aliso, it's easier to get here by car, if possible. The walk from the station isn't necessarily long, but this is an industrial area, so sidewalks are few and far between and shade is not a thing. In other words, this could be a very uncomfortable walk, particularly during summer and early fall.
571 S. Anderson Street, Los Angeles, 90033
(Entrance is on Willow Street)
Phone: 310-287-2340
Hours: Tuesday-Saturday, 12-6 p.m.
Liz O. is an L.A.-based writer and DJ. Read her recently published work and check out her upcoming gigs.