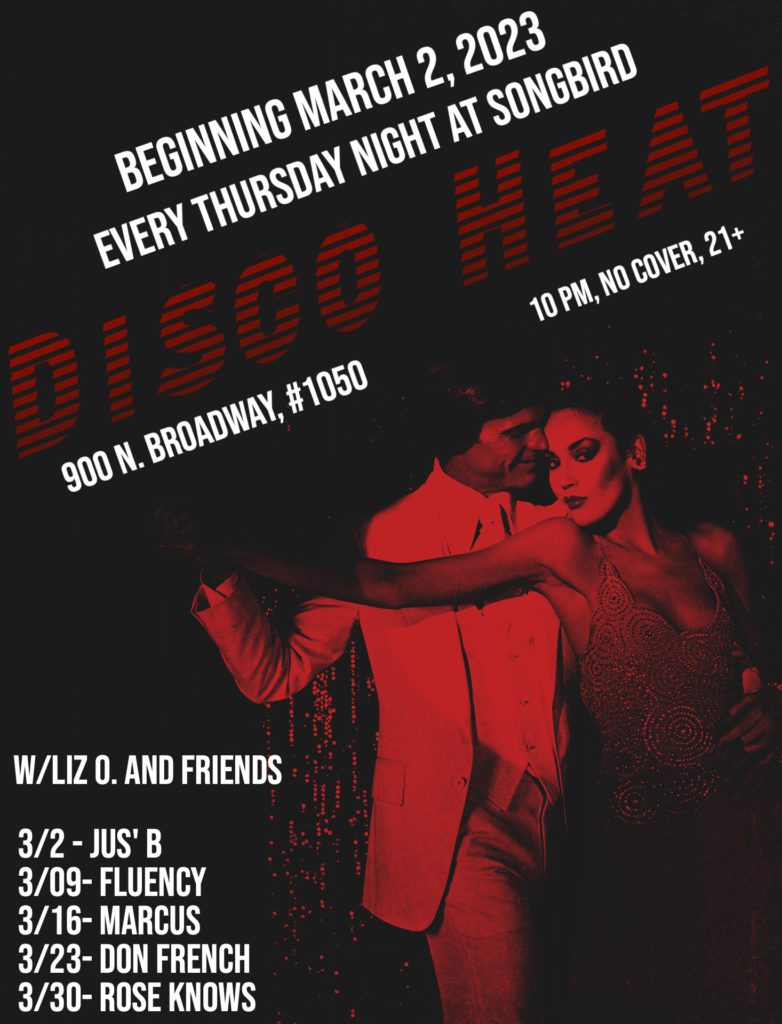 Disco Heat is rising, friends. Beginning March 2, I'll be dropping classic and modern disco alongside some of my favorite L.A. DJs every Thursday night at Songbird in Chinatown. The party will now start at 10 p.m. and go until last call. There's still no cover. RSVPs are recommended, just head over to Eventbrite and click on the date that you want to attend.
Jus' B, who has been playing with me at Songbird since Disco Heat launched in December, will be back monthly, and you can catch him next on March 2. For the rest of the month, we have an eclectic mix of top notch DJs. Each has a distinct style, so you'll hear something different every week. I'm excited to play with Fluency, Marcus, Don French and Rose Knows.
Check out the schedule and DJ bios below.
Continue reading

Turn Up the Disco Heat Every Thursday at Songbird Starting March 2. Free Entry!