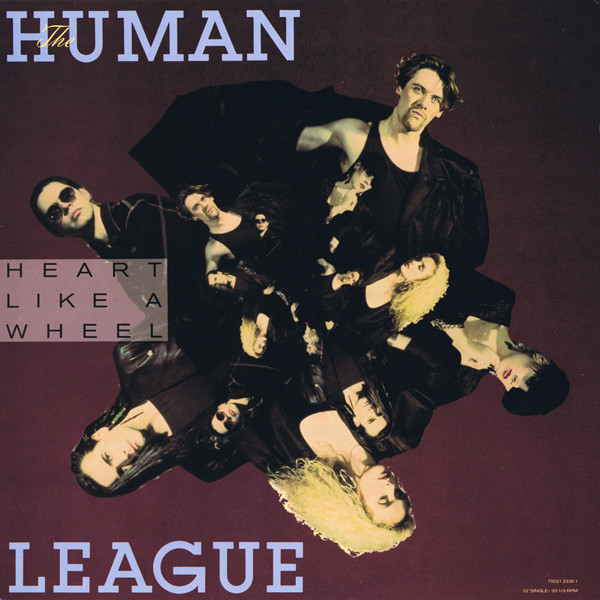 In 2022, a 32-year-old song from The Human League started creeping into my sets. I've been a fan of the band since childhood and play them often when I DJ. Yet, I never played "Heart Like a Wheel," let alone the extended mix of the song, before this year. I began playing "Heart Like a Wheel" because I heard it on a MARS FM broadcast nearly as old as the song itself.
MARS FM 103.1 was a short-lived radio station in Los Angeles during the early 1990s with a truly alternative format. While MARS was known as the "rave" radio station, they played everything from Morrissey to Arrested Development to Messiah. (Check out these old playlists.) It was wild. Years after the station's demise, my friends and I recalled it in many conversations. A lot of us were, in some way, influenced by the sound of MARS.
This year, I wrote about MARS FM for LAist. While researching the story, I listened to hours of recordings. At times, I felt like I had slipped through a time warp back to 1991.
In the midst of this flashback, I heard a song so contemporary sounding that it snapped me out of the '90s. About two minutes later, though, I heard the recognizable lead vocals of Phil Oakey.
I was shocked to hear the extended mix of "Heart Like a Wheel" on a commercial radio broadcast. Even in the early 1990s, that was unusual. Radio stations didn't play club mixes.
Then, I felt shame for having never played this extended mix of "Heart Like a Wheel" at a club.
I really, really love The Human League. Plus, "Heart Like a Wheel," from the album Romantic?, is a song that gets stuck in my head for no good reason every few months or so.  When I DJ, though, I'm very Dare-centric. "Seconds," which is one of my favorite songs of all time, gets the most play in my sets. "The Things That Dreams Are Made Of," "Do or Die" and "Love Action (I Believe in Love)," are go-tos as well. I usually try to avoid "Don't You Want Me," but, since Purple Disco Machine dropped that killer remix, I've played it a lot. 
It's easy to get stuck in a musical rut. You fall so hard for certain songs that you ignore all the other gems out there. That happens as much for DJs as it does for everyone else. Since, I don't particularly like being in a rut, I added "Heart Like a Wheel" to my flash drives.
The "Heart Like a Wheel" extended mix is gold. It's remixed by Mark Saunders, who also remixed songs from The Cure and Depeche Mode that I play often, particularly in my all-vinyl sets, and works very well with 21st century synthpop. I've been playing it fairly early in the night and am looking forward to playing it more in 2023.
You can hear it in between my 2022 fave from Desire, "Liquid Dreams," and Holy Ghost's cover of Ministry's song "I Wanted to Tell Her" in this set I recorded at Underground on December 9.
If you don't already have it, get yourself a copy of this special song. Outside of the 1990 single, the extended mix of "Heart Like a Wheel" appears on the 2005 compilation from The Human League, Original Remixes and Rarities.
Catch Los Angeles-based DJ Liz O. at one of her upcoming gigs.