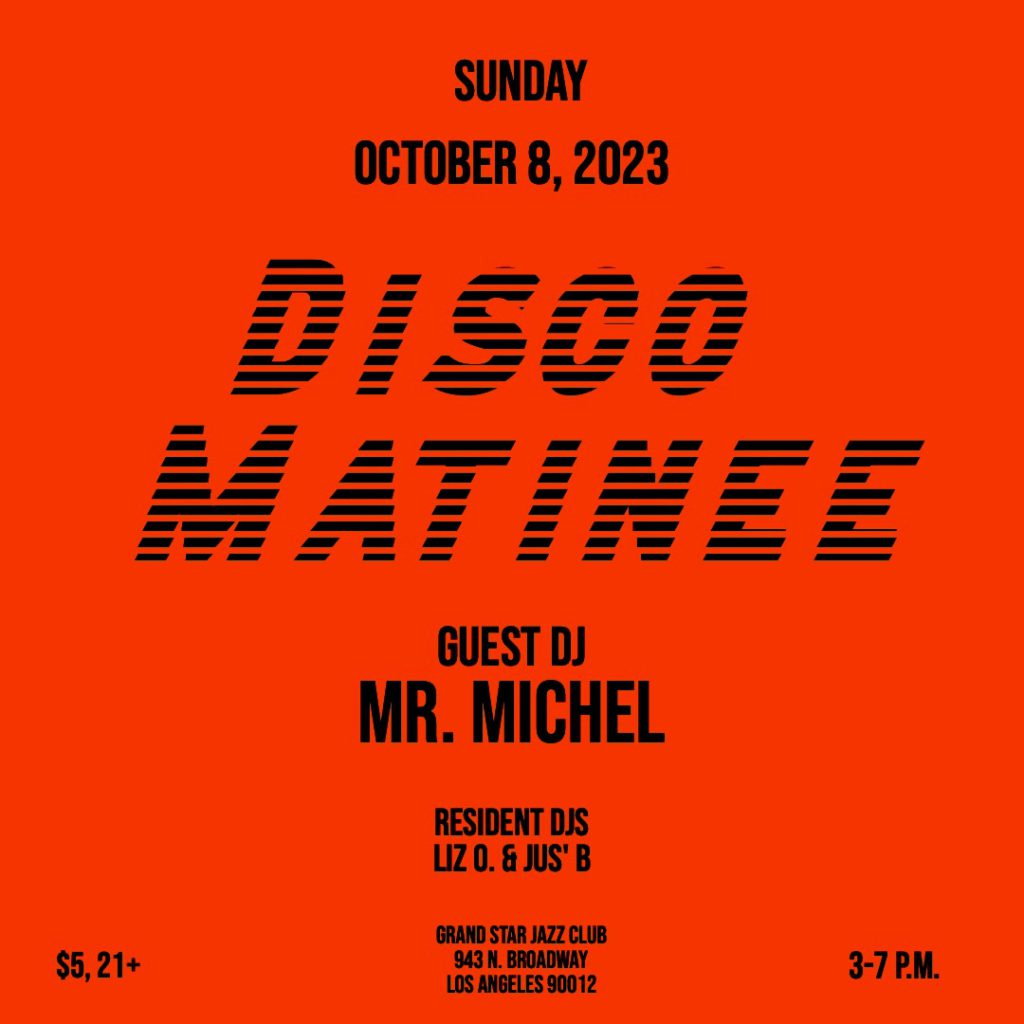 Disco Matinee returns to Grand Star Jazz Club on Sunday, October 8 from 3 to 7 p.m. Special guest DJ Mr. Michel (Dolce Vita, Playback Fantasy, Æomega Lab Moda L.A.) joins resident DJs Liz O. and Jus' B for an afternoon of disco classics mixed with Italo disco, hiNRG, freestyle, nu-disco and lots more. Stop by if you're game to dance to anything from Donna Summer to Taana Gardner to Lime to Daft Punk to Purple Disco Machine.
The Grand Star is located at 943 N. Broadway, inside Chinatown's Central Plaza, right next to the Bruce Lee statue. There is both street and lot parking in the neighborhood. The venue is also located across Broadway from Metro's A line stop in Chinatown.
Disco Matinee is a 21+ party. The cover is $5 (cash or Venmo) at the door. See you on the dance floor on October 8.