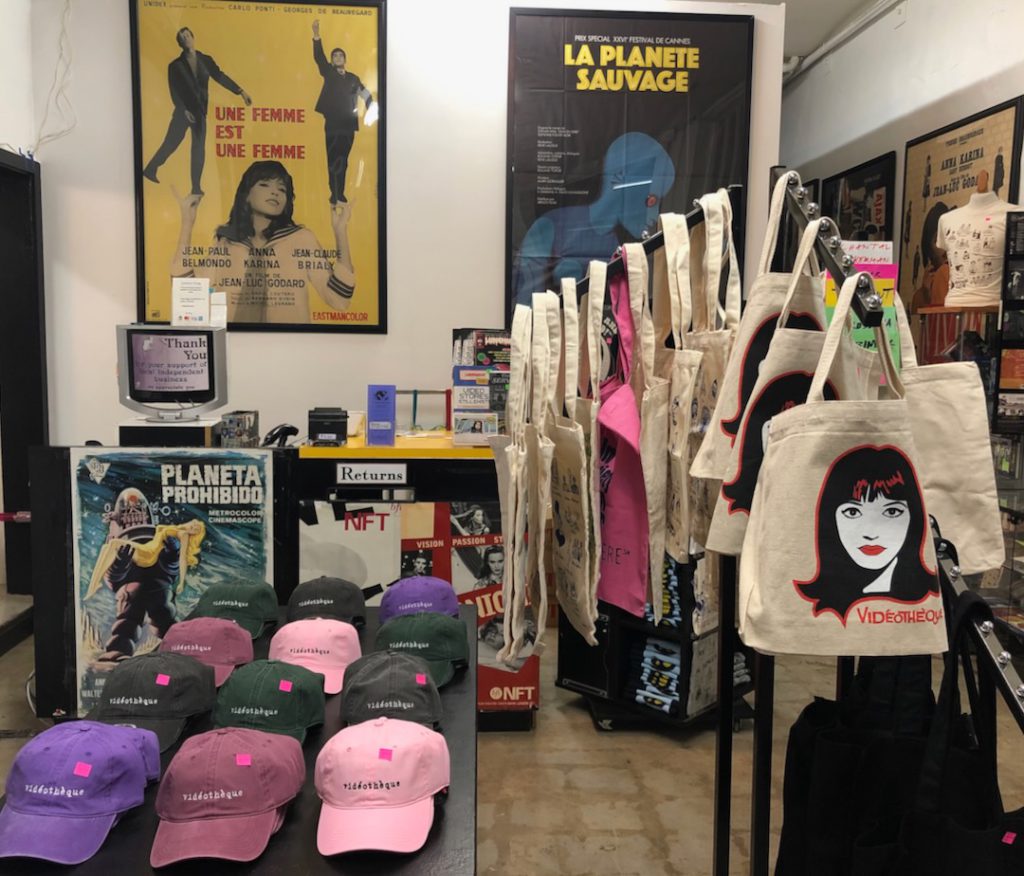 Vidéothèque is back! After moving from South Pasadena to Highland Park, the 20-year-old video store is open again for rentals from its catalog of 45,000+ releases.
I stopped by on Saturday night to check out the new shop, which is located on Figueroa, near where Cypress Park and Highland Park meet, and was immediately impressed by how spacious it is. There's a front room dedicated to movie posters and store merchandise. In the main room, you'll find Xenon set up towards the front window and there's now plenty of room for you and your crew to hang out and play a few rounds of pinball. Behind the maze of DVDs and Blu-Rays, you'll find an alcove with a jukebox as well as the store's record selection.
If you already rent from Vidéothèque, you'll enjoy the new space. If your reaction to this post is, "wait, video stores are still a thing?", then you should make plans to visit and see what you miss when you stick with streamers.
Continue reading

Vidéothèque is Now Open in Highland Park. Go Rent a Movie.