I can't recall how much time passed before I worked up the nerve to open up my "very very limited edition" Bjork 12″ of "Wanderlust." I knew I wasn't going to be able to open up the sleeve without ripping the sticker. I didn't want to rip that sticker. Eventually, though, I could no longer resist the urge.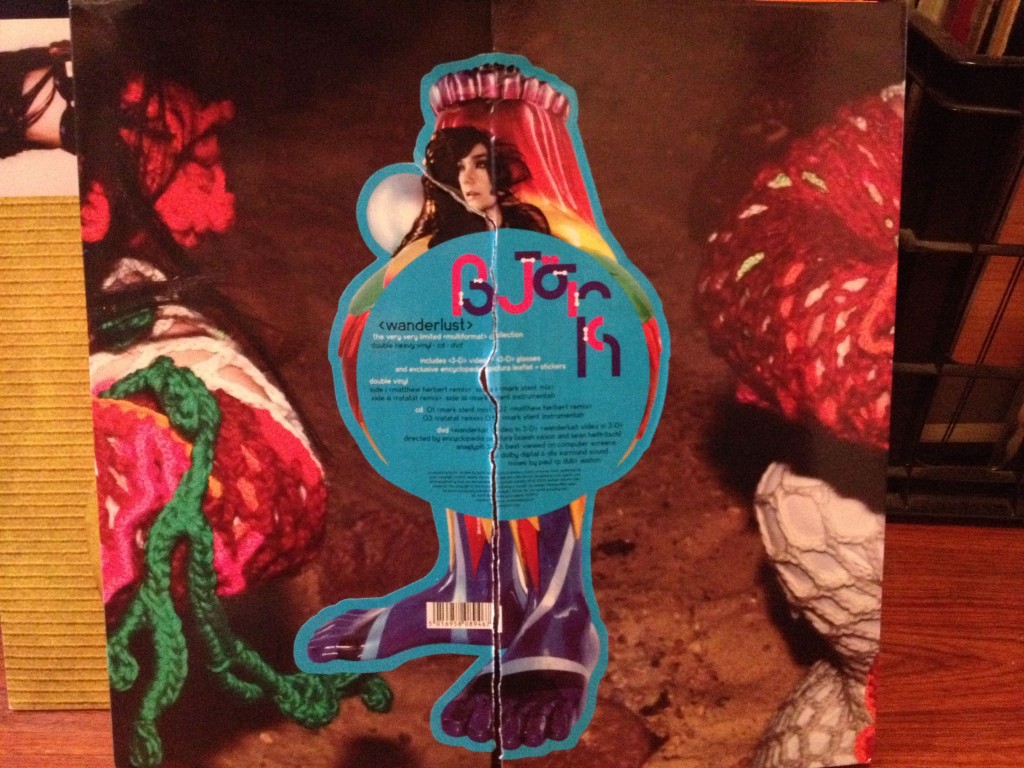 This was an impulse buy at Amoeba, mostly because it was under $25 and filled with stuff. There were two heavy-weight slabs of vinyl, a CD and  a 3D DVD. I'm a sucker for records that contain more than just records.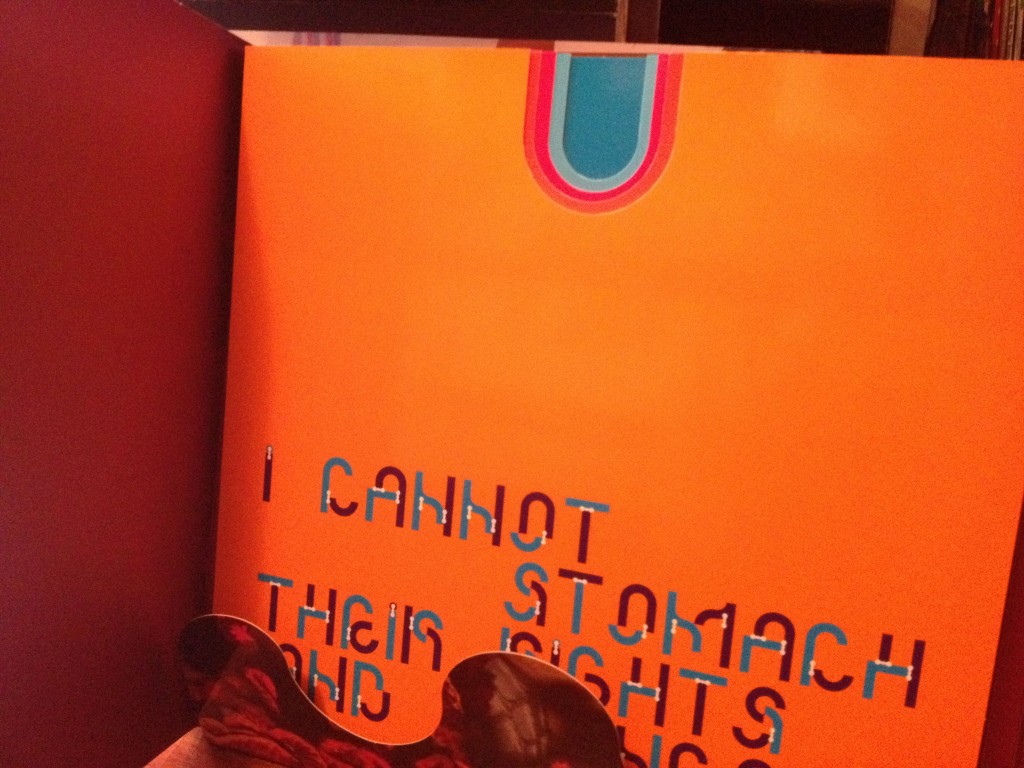 "Wanderlust" is a single from Volta, which came out back in 2008. I found this last year, which makes me question the "very very limited edition" nature of the release. Regardless, it's pretty cool and definitely the strangest Bjork record I own. The packaging is incredibly glossy, which made it difficult to photograph. I hope these shots suffice.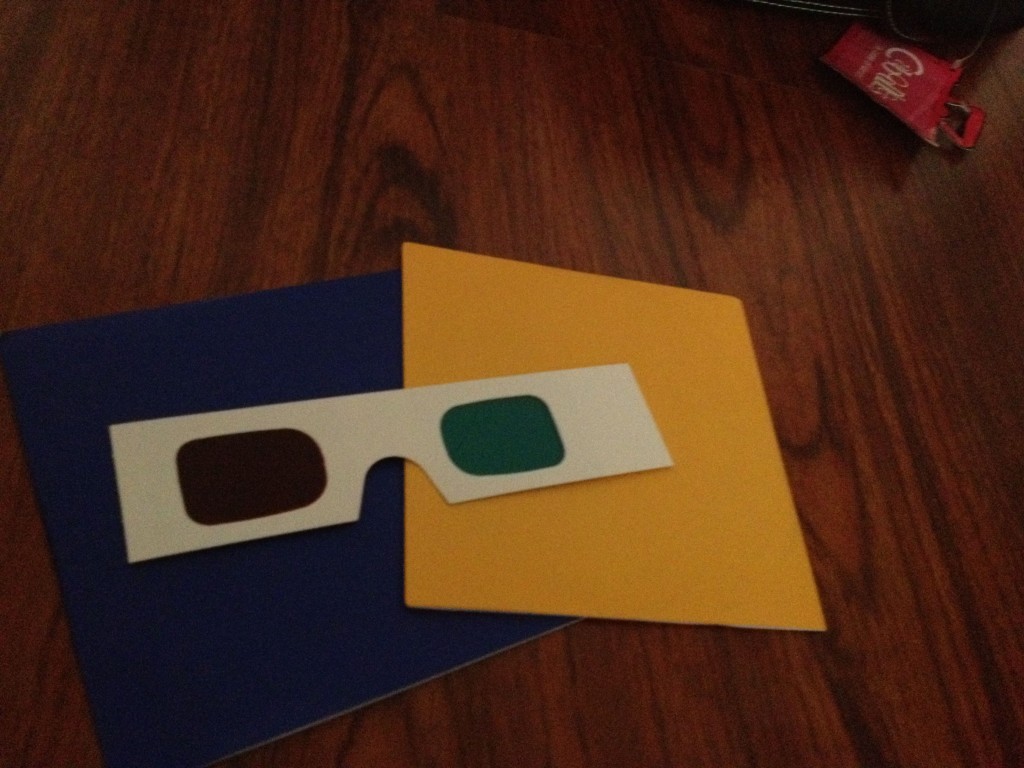 This is the Russian nesting doll of 12″ remix singles. The inner sleeve is orange on one side and has a photo on the other. Inside that is a dark orange sleeve, which holds a pink sleeve, which holds a light blue sleeve, which holds a medium blue sleeve. Inside that sleeve are two more, one dark blue and one yellow. Both of those hold the vinyl. There are tiny versions of dark blue and yellow sleeves as well, those hold the CD and DVD respectively, and a pair of 3D glasses. The CD consists of the same tracks as the vinyl and the DVD has the video in 3D and 2D. Inside the box, separate from the sleeve, are three stickers and foldout art that reflects the Wanderlust video.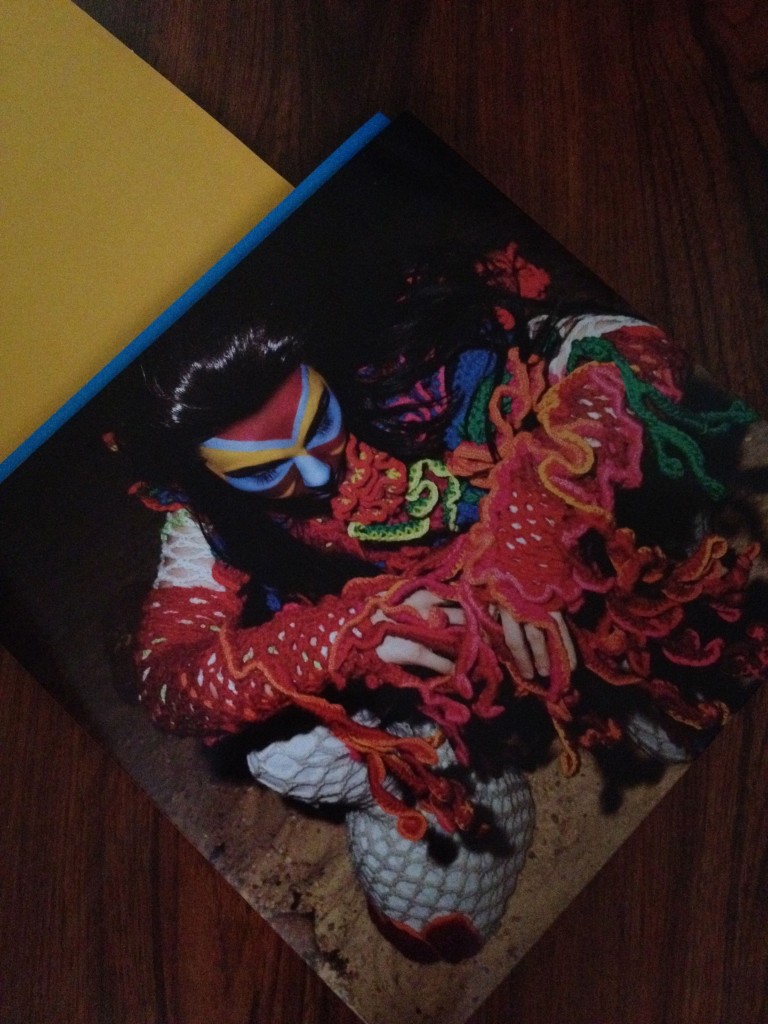 As for the remixes from Matthew Herbert, Mark Stent and Ratatat, I like them. Mostly, though, I dig the packaging.