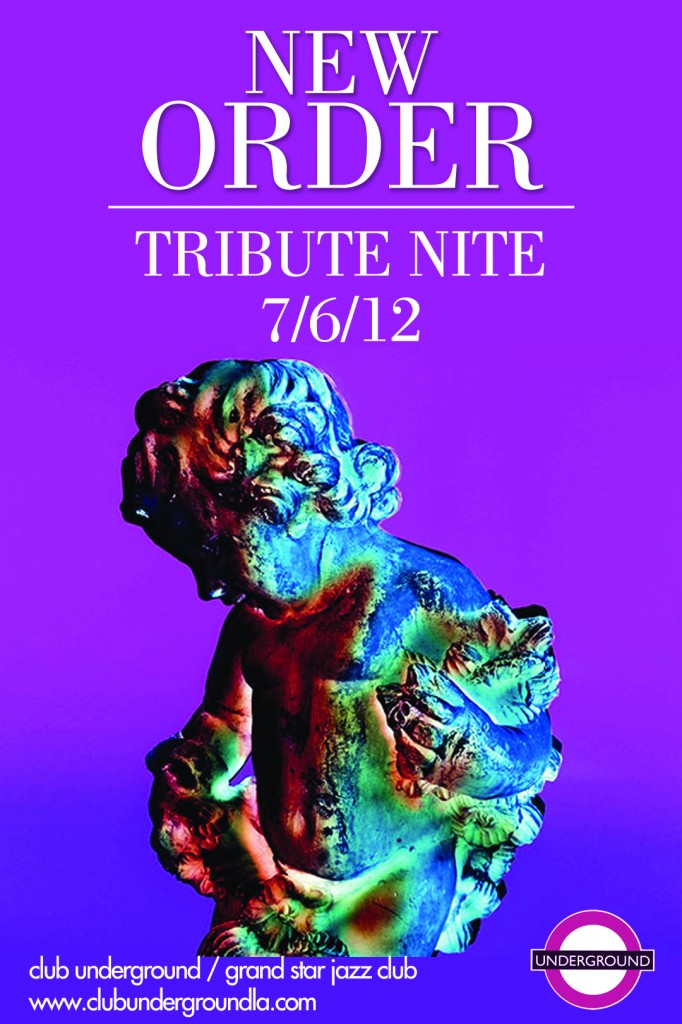 Did you know that we're big New Order fans at Underground? Of course, you did. We're such nerds about this Manchester band that we're dedicating our party to them this Friday.
I can't begin to tell you how excited I am to be DJing this night. I have lots of really cool New Order-related releases and am looking forward to playing them for you on Friday night. But, I want to know, what New Order tracks do you want to hear? Let me know in the comment section and I'll see what I can bring with me. Keep in mind that "Blue Monday" and "Bizarre Love Triangle" are givens.
Club Underground is every Friday night at the Grand Star in Chinatown, Los Angeles with rotating DJs Larry G., Diana M., Bip Jeffington and yours truly. It's 21+ and Metro-adjacent. Join us this week.