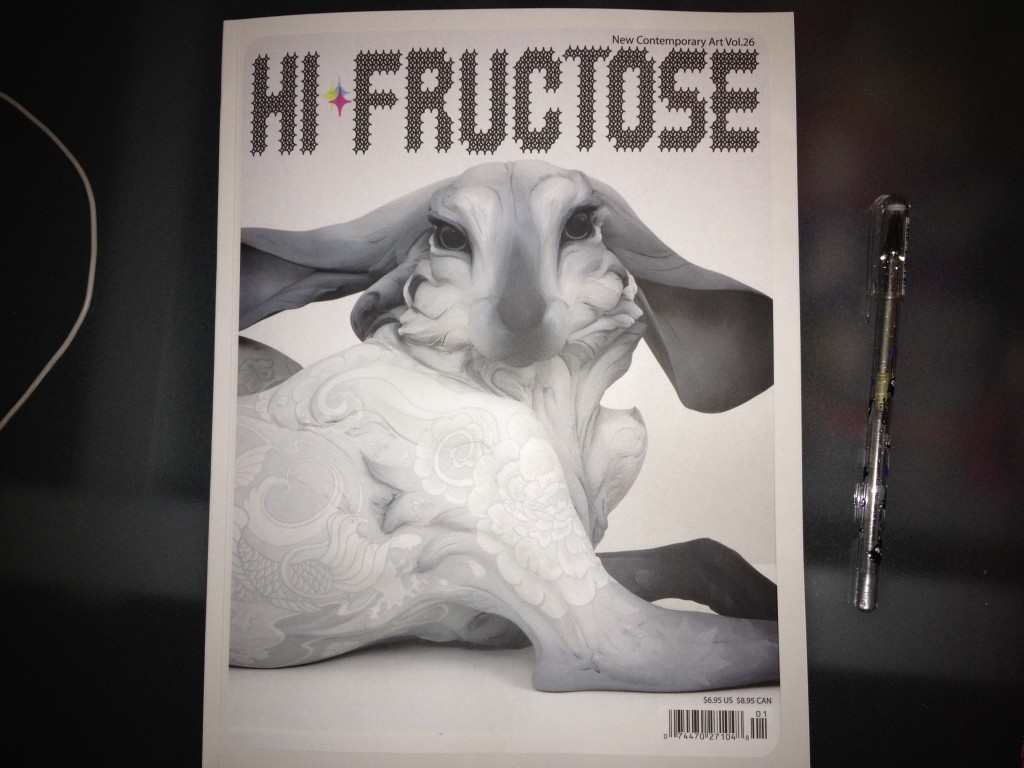 I just got my copies of the latest issue of Hi-Fructose. It's a beautiful issue with work from Beth Covener Stichter on the cover and artists like Sage Vaughn, Mars-1 and more inside. On top of that, I wrote a whopping three articles for this issue. In Volume 26, I talk to Michael Mapes, whose specimen box portraits are intensely fascinating. I also write about the work of German siblings Low Bros and the haunting landscapes of Vasilis Avramidis.
As usual, these stories are only available in the print edition of Hi-Fructose. If you can't find a copy at your local magazine supplier, you can order one online.
In other news, I recently interviewed Claude VonStroke, who is playing Holy Ship!! this weekend, for Pure Volume. Read it when you have a chance.
And there's still more news, maybe. I just finished writing a story that will be the first installment of a podcast thing I'm putting together. Should time permit, this will be online within the next week. More details when they're available.