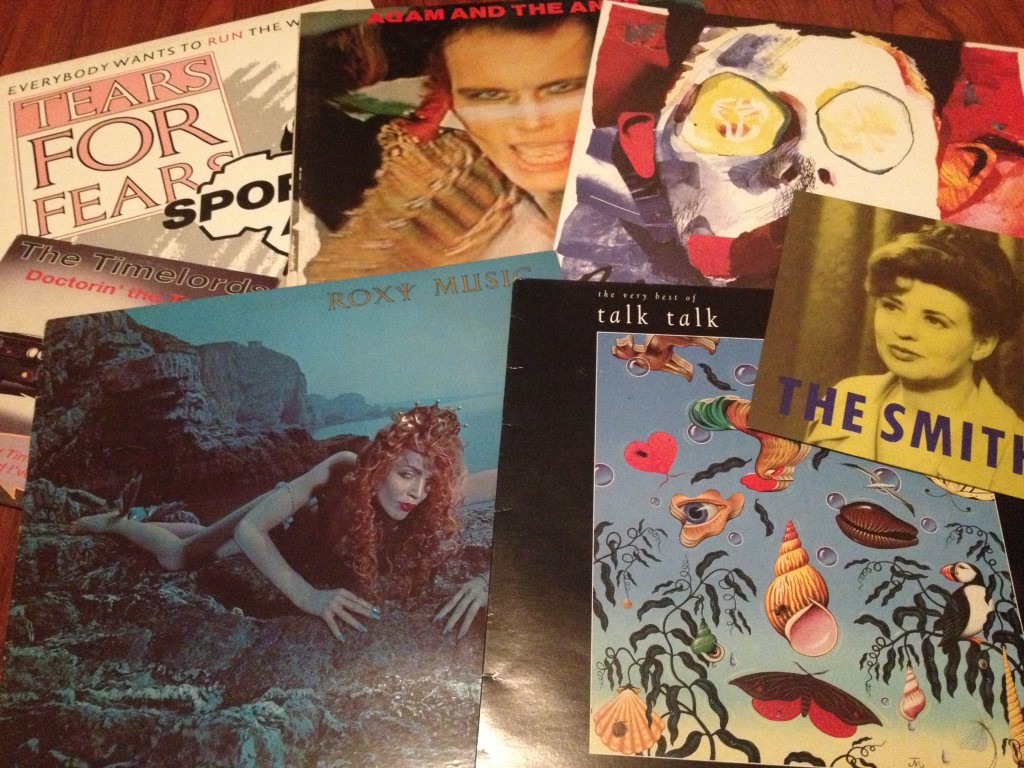 I had to drive out to the Westside for an interview today, so I decided to swing down towards the airport and stop by one of my favorite record shops, Soundsations. Thanks to a Christmas gift certificate, I was able to pick up some stuff I didn't have on vinyl. Here's the breakdown.
12″ vinyl (left to right, top and then bottom):
Tears for Fears "Everyone Wants to Run the World"
I'm not really sure what this is, except that it's a single and it looked interesting. Soundsations has a lot of Tears for Fears vinyl right now. If you're looking for something, check out their stash.
Adam and the Ants Kings of the Wild Frontier
I don't know why this isn't in my collection. It should have been there. And, it is now. The cover is a little thrashed, but the vinyl is fine.
Ride Going Blank Again
I actually bought this on cassette back when it was released. A few years later, I upgraded to CD. Now I have it on three formats. That's how good this album is.
Roxy Music Siren
Again, how was this not already in my collection?
Talk Talk Natural History: The Very Best of Talk Talk
The only Talk Talk vinyl I had before today was the "It's My Life" 12″ single. I know, best of albums aren't all that cool, but it works for what I need.
7″ Vinyl:
The Timelords "Doctorin' the Tardis"
If you've heard me play this at gigs before (I think I played it at a pre-SDCC party at Meltdown) it was thanks to my wonderful boyfriend, who has the 12″ single. Now I have my own copy, on 7″.
The Smiths "Shakespeare's Sister"
I love this song. It's nice to have a single of it.