I had budgeted $40 to spend at Beat Swap Meet this weekend. Yesterday, I spent $30. So, with a leftover $10, plus a single I found at the bottom of my handbag, I headed back to the record shopping event in Chinatown.
Overall, I preferred yesterday's selection, which was pretty heavy on synthpop, new wave and indie rock. Still, I managed to come out of the event with four new purchases that cost a grand total of $8. Here's what I got.
 Tapps "My Forbidden Lover" 12″
This was my big $5 splurge. I saw it at the back of a very small synthpop/italo disco section at one of the vendor booths inside the Grand Star. I grabbed it. Fortunately, I bit my tongue before I started screaming with glee over the sound system inside the bar.
This jam has been on my mind a lot lately. It started with my friend Andre playing it in his sets and continued when Carlos and I heard it Sirius. I might spend the rest of the night dancing to this song.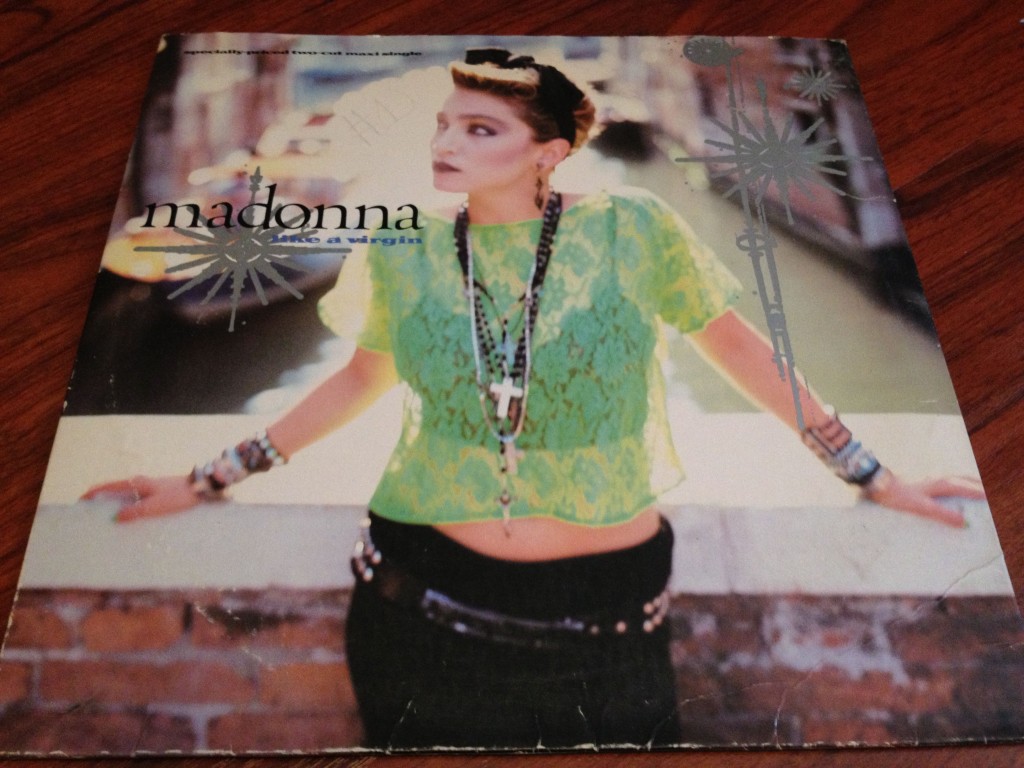 Madonna "Like a Virgin" 12″
Only $1 and it has the Jellybean Benitez mix on it. But, the real reason I got this is because I spent the bulk of 2nd and 3rd grade begging my mom to let me get this look. Unfortunately, even the age-appropriate version of it doesn't go over well when you go to Catholic school.
Seriously, I still want that outfit.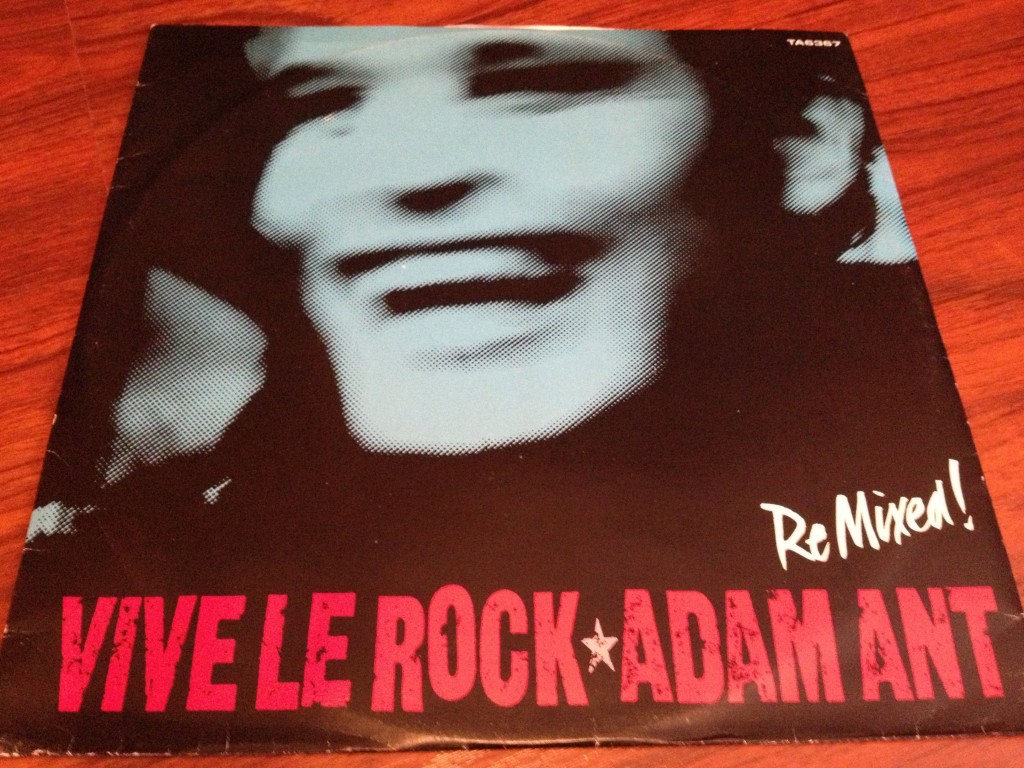 Adam Ant "Vive Le Rock" 12″
This came out in 1985, not exactly the peak of Mr. Ant's awesomeness. Still, it was only $1 and the B-side, "Greta X," is kind of interesting.
 V/A Funkymix 9
Another dollar bin find. This is a remix compilation of tracks from Stereo MCs, De La Soul, The Real Milli Vanilli and Oaktown's 357. I always loved the Stereo MCs track "Elevate My Mind," and this mix by Bradley D. Hinkle is really good. The song gets the classic house treatment, something that doesn't sound incredibly dated today.